CLICK IMAGE FOR QUIZ
Thanks to Silas McClung at Sewanee for being a master quiz question writer.
We invite you to become members of the TNWAC no matter where you live. We welcome our friends from around the country and around the world to be part of our work to inform and inspire our communities to know the world. Visit TNWAC.org/join and TNWAC.org/donate.
Last Week's Quiz Winners
Charles Bowers, Nashville,TN
Steve Freidberg, Boston, MA
Andy Indorf, Saco, ME
Patricia Miletich, Ventura, CA
Pratik Yedla, Huntsville, AL
Himanshu Manchanda, Nashville, TN
Barbara Cleland-Salko, Weston, CT
Tim Stewart, Nashville, TN
Agnes Smith, Toronto
Are you on the list of last week winners? If you become a member of TNWAC you could be the end of the month prize winner.
Looking for a few good books? Check out Foreign Affairs bookshelf. [Link]
Of the scores of weekly winners eligible for the end of the month prize, only five candidates are TNWAC members, eligible for the prize. Join today to be eligible for next month's prize.
---
SEPTEMBER QUIZ PRIZE
The American Imperative: Reclaiming American Global Leadership Through Softpower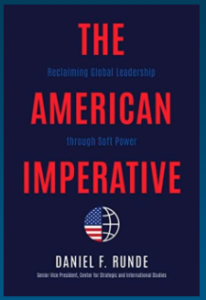 Daniel F. Runde
It's time for America to get back in the international leadership game.
What should our global strategy look like in an age of renewed great power competition? And what must America offer to a newly empowered developing world when we're no longer the only major player?
In The American Imperative, international development expert Daniel Runde makes the case for building a new global consensus through vigorous internationalism and the judicious use of soft power. Runde maps out many of the steps that we need to take––primarily in the non-military sphere––to ensure an alliance of stable and secure, like-minded, self-reliant partner nations in order to prevent rising authoritarian powers such as China from running the world.
---
LAST WEEK'S QUESTIONS AND ANSWERS
What in the World? Quiz – Week of Sep 11-17, 2023
1. A 6.8-magnitude earthquake struck a mountainous area in THIS country. The temblor, striking an area not known as prone to quakes, killed over 2,100 people with the death toll expected to rise.
A. Indonesia
B. Turkey
C. Morocco
D. Japan
Correct Response: C. Morocco
https://www.cnn.com/africa/live-news/morocco-earthquake-marrakech-09-10-23/index.html
2. The European Union, India, Saudi Arabia, the United Arab Emirates, the U.S. and some other G20 partners signed an MoU on the India-Middle East-Europe Economic Corridor, or IMEC. It will connect Mideast countries by rail and with India by sea and is meant to counter THIS international infrastructure project.
A. Shanghai Cooperative Organization (SCO) Rails, Ports and Airways Project
B. BRICS Global Trade Ribbons Initiative
C. ASEAN Trade Office Infrastructure Project
D. China's Belt and Road Initiative
Correct Response: D. China's Belt and Road Initiative
https://www.reuters.com/world/us-india-saudi-eu-unveil-rail-ports-deal-g20-sidelines-white-house-official-2023-09-09/
3. A dinner invitation on the sidelines of the G20 summit sent by President Droupadi Murmi, calling herself President of "Bharat," is stirring speculation that THIS country may change its name. "Bharat" is an ancient Sanskrit name.
A. India
B. Malaysia
C. Indonesia
D. Vietnam
Correct Response: A. India
https://www.reuters.com/world/india/is-india-changing-its-name-bharat-g20-invite-controversy-explained-2023-09-06/
4. Russian President Vladimir Putin is said to plan a meeting with THIS Asian leader in Vladivostok to discuss exchanges of military hardware for technology transfers.
A. Kim Jong Un
B. Xi Jinping
C. Kim Il Sung
D. Yook Suk Yeol
Correct Response: A. Kim Jong Un
https://www.bbc.com/news/world-asia-66713476
5. The African Union has been invited to join THIS global grouping by Indian Prime Minister Modi, boosting his position as a champion for Global South countries' voices in world affairs.
A. ASEAN
B. The Quad
C. Group of 20
D. BRICS
Correct Response: C. Group of 20
https://www.npr.org/2023/09/09/1198619865/g20-african-union-permanent-member
6. In a move called a "propaganda exercise" by Secretary Blinken, Russian authorities held sham elections in occupied regions of Ukraine it illegally annexed a year ago. Among the regions where legislators are being installed are all of these EXCEPT which one?
A. Donetsk
B. Lviv
C. Luhansk
D. Zaporizhzhya
Correct Response: B. Lviv
https://www.rferl.org/a/russia-ukraine-occupied-regions-vote-sham/32583647.html
7. North Korean leader Kim Jong Un attended a celebration marking the debut of THIS newest nuclear weapons delivery system. South Korean officials say it probably doesn't work.
A. Supersonic bomber
B. Attack submarine
C. Long range artillery battery
D. ICBM
Correct Response: B. Attack submarine
https://www.cnn.com/2023/09/07/asia/north-korea-submarine-intl/index.html
8. At a press conference in Vietnam President Joe Biden referred to climate change deniers as "lying, dog-faced pony soldiers," a recycled reference to John Wayne Westerns, as the U.N. warned the world was not meeting THIS agreement's targets to limit warming.
A. Paris Climate Accords
B. Conference of the Parties (COP)
C. Group of 7 Climate Agreement
D. UN Geneva Protocol on Climate Change
Correct Response: A. Paris Climate Accords
https://www.reuters.com/business/environment/un-says-more-needed-on-all-fronts-meet-climate-goals-2023-09-08/
9. The Group of Twenty meeting, the premier forum for international economic cooperation, in New Delhi was marked by the absence of several heads of state including all of these EXCEPT who?
A. Vladimir Putin
B. Kim Jong Un
C. Narendra Modi
D. Xi Jinping
Correct Response: C. Narendra Modi
https://www.economist.com/asia/2023/09/07/the-g20-summit-will-be-a-resounding-success-for-india
10. After the governing party chose Claudia Sheinbaum to square off against the leading opposition party's candidate, Xóchitl Gálvez, THIS country is poised to elect its first female president, who will replace Andrés Manuel López Obrador.
A. Brazil
B. Guatemala
C. El Salvador
D. Mexico
Correct Response: D. Mexico https://www.nytimes.com/2023/09/06/world/americas/mexico-women-president-candidates.html
Copyright 2015-2023 Tennessee World Affairs Council
---
THANKS TO OUR PARTNERS IN GLOBAL AFFAIRS AWARENESS AND EDUCATION OUTREACH

THANKS TO OUR PARTNERS IN GLOBAL AFFAIRS AWARENESS
THANKS TO DISTINGUISHED VISITING SPEAKER SERIES PARTNERS
THANKS TO TNWAC CORPORATE MEMBERS FOR SUPPORT TO EDUCATION OUTREACH PROGRAMS

THANKS TO OUR SUPPORTERS IN GLOBAL AFFAIRS AWARENESS AND EDUCATION OUTREACH

THANKS TO OUR PARTNERS IN GLOBAL AFFAIRS AWARENESS AND EDUCATION OUTREACH
A PROUD MEMBER OF THE WORLD AFFAIRS COUNCILS OF AMERICA SINCE 2007
Tennessee World Affairs Council Profile | Community Foundation of Middle Tennessee
Member, Center for Nonprofit Management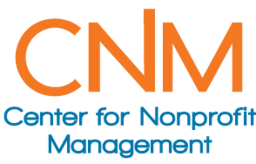 THE MISSION of the nonprofit, nonpartisan Tennessee World Affairs Council is to promote international awareness, understanding and connections to enhance the region's global stature and to prepare Tennesseans to thrive in our increasingly complex and connected world.
THE VISION of  the Tennessee World Affairs Council is a well-informed community that thinks critically about the world and the impact of global events.