CLICK IMAGE FOR QUIZ
Thanks to Quiz writer Silas McClung of the University of the South and Emilee Ernster of Belmont University for contributing to another excellent round of questions.
Big hat tip to Hannah Osborne and Seth Osborne of Chapel Hill, Tennessee on their impressive run of aces in the Weekly Quiz. They are among the recent recipients of the Tennessee Global Scholar certificate, an outreach program for high school students. Well done!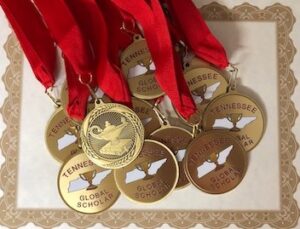 We invite you to become members of the TNWAC no matter where you live. We welcome our friends from around the country and around the world to be part of our work to inform and inspire our communities to know the world. Visit TNWAC.org/join and TNWAC.org/donate.
Last Week's Quiz Winners
Are you on the list of last week winners? If you become a member of TNWAC you could be the end of the month prize winner.
Desikan Gandarva, Rocky Road, OH
Catherine Kelly, Nashville, TN
Paul Love, Marlboro, TN
Tucker Handley, North Olmsted, OH
Donald McKenzie, Nashville, TN
Nick McCall, Knoxville, TN
Gordon Perlmutter, Reading PA
Angela Weck, Peoria, IL
Rob Thames, St. Paul, MN
Herb Marsh, Jr., Lincoln, NM
Jim Shepherd, Nashville, TN
Hannah Osborne, Chapel Hill, TN
Seth Osborne, Chapel Hill, TN
Adam Leff, Bethel, ME
MONTHLY QUIZ PRIZES ARE AWARDED TO DUES PAYING MEMBERS OF THE TNWAC WHO ARE AMONG THE WEEKLY WINNERS FOR THAT MONTH.
---
MAY 2023 QUIZ PRIZE WINNER
CATHERINE KELLY, NASHVILLE, TN

Code Name Blue Wren: The True Story of America's Most Dangerous Female Spy―and the Sister She Betrayed
The incredible true story of Ana Montes, the most damaging female spy in US history, drawing upon never-before-seen material and to be published upon her release from prison, for readers of Agent Sonya and A Woman of No Importance.
Just days after the 9-11 attacks, a senior Pentagon analyst eased her red Toyota Echo into traffic and headed to work. She never saw the undercover cars tracking her every turn. As she settled into her cubicle on the 6th floor of the Defense Intelligence Agency in Washington, FBI Agents and twitchy DIA officers were hiding in nearby offices. For this was the day that Ana Montes–the US Intelligence Community superstar who had just won a prestigious fellowship at the CIA–was to be arrested and publicly exposed as a secret agent for Cuba.
Like spies Aldrich Ames and Robert Hanssen before her, Ana Montes blindsided her colleagues with brazen acts of treason. For nearly 17 years, Montes succeeded in two high-stress jobs. By day, she was one of the government's top Cuba experts, a buttoned-down GS-14 with shockingly easy access to classified documents. By night, she was on the clock for Fidel Castro, listening to coded messages over shortwave radio, passing US secrets to handlers in local restaurants, and slipping into Havana wearing a wig. 
Montes didn't just deceive her country. Her betrayal was intensely personal. Her mercurial father was a former US Army Colonel. Her brother and sister-in-law were FBI Special Agents. And her only sister, Lucy, also worked her entire career for the Bureau. The highlight of her distinguished 31 years as a Miami-based language specialist: Helping the FBI flush Cuban spies out of the United States. Little did Lucy or her family know that the greatest Cuban spy of all was sitting right next to them at Thanksgivings, baptisms, and weddings.
In Code Name Blue Wren, investigative journalist Jim Popkin weaves the tale of two sisters who chose two very different paths, plus the unsung heroes who had to fight to bring Ana to justice. With exclusive access to a "Secret" CIA behavioral profile of Ana, family memoirs, and Ana's incriminating letters from prison, Popkin reveals the making of a traitor—a woman labelled "one of the most damaging spies in U.S. history" by America's top counter-intelligence official.
After more than two decades in federal prison, Montes will be freed in January 2023. Code Name Blue Wren is a thrilling detective tale, an insider's look at the clandestine world of espionage, and an intimate exploration of the dark side of betrayal.
---
LAST WEEK'S QUESTIONS AND ANSWERS
What in the World? Quiz – Week of May 22-28, 2023
1. President Biden met Western leaders in Tokyo but cut short visits to Australia and THIS Pacific nation being courted by both China and the United States to be back in Washington for debt negotiations with Congress. Secretary of State Blinken showed up in Port Moresby to sign a security agreement instead of POTUS.
A. Philippines
B. New Zealand
C. Solomon Islands
D. Papua New Guinea
Correct Response: D. Papua New Guinea
https://www.bbc.com/news/world-asia-65667783
2. Leaders of THIS group of leading Western economies meeting in Japan called for the development and adoption of technical standards to keep artificial intelligence "trustworthy" as concerns deepen over its growth.
A. Group of Seven (G7)
B. Group of Eight (G8)
C. Group of Ten (G10)
D. Group of Twenty (G20)
Correct Response: A. Group of Seven (G7)
https://interestingengineering.com/innovation/g7-standards-to-keep-ai-trustworthy
3. In January the leader of the Wagner mercenary group offered to disclose Russian troop positions in exchange for Ukrainian withdrawal from THIS beleaguered city according to leaked US intelligence documents.
A. Mariupol
B. Bakhmut
C. Kharkiv
D. Donetsk
Correct Response: B. Bakhmut
https://www.washingtonpost.com/national-security/2023/05/14/prigozhin-wagner-ukraine-leaked-documents/
4. President Bashar al-Assad was welcomed back into THIS organization after 12 years of isolation as a result of his brutal repression of the Arab Spring uprising in Syria.
A. Organization of Islamic Cooperation
B. League of Arab States
C. Arab Union
D. OPEC
Correct Response: B. League of Arab States
https://www.pbs.org/newshour/show/syria-and-assad-regime-welcomed-back-into-arab-league-after-years-of-civil-war
5. Indian Prime Minister Narendra Modi was a guest at the G-7 summit in Japan where he participated in a hasty meeting of THIS grouping of nations that seek a "free and open Indo-Pacific," meaning China pushback. The meeting planned for Australia was scotched by a change in President Biden's travel.
A. AUKUS
B. Quad
C. PacIndCom
D. Indo Treaty Organization
Correct Response: B. Quad
https://www.whitehouse.gov/briefing-room/statements-releases/2023/05/20/quad-leaders-joint-statement/
6. The UN's World Meteorological Organization issued THIS dire warning.
A. Polar ice melt is increasing and 57 nations now face rising sea levels that threaten urban area inundation.
B. A 66% chance average global temperature will be 1.5°C above pre-industrial levels at some point in the next five years.
C. Rising temperatures will increase drought induced reductions of about 45% in Sub-Saharan nations.
D. Melting among the nearly 15,000 glaciers in the Himalayan Plateau will decrease water supply to over 500 million people who rely on meltwater in Indian rivers.
Correct Response: B. A 66% chance average global temperature will be 1.5°C above pre-industrial levels at some point in the next five years.
https://cosmosmagazine.com/earth/climate/planet-will-likely-clear-1-5c-barrier-for-the-first-time-before-2027/
7. Ukraine claimed it downed most of the Russian drones, cruise missiles and hypersonic missiles in the latest air strike onslaught against Kyiv and other cities but acknowledge the attacks damaged a battery of THIS system, a key to its air defense.
A. NASAM
B. Kinzhal
C. ATACMS
D. Patriot
Correct Response: D. Patriot
https://www.reuters.com/world/europe/air-defence-systems-repelling-attacks-ukraine-early-tuesday-officials-2023-05-16
8. President Zelensky was a surprise guest at the G-7 meeting in THIS city where he asked the wealthiest nations to bolster aid to Ukraine.
A. Tokyo
B. Bangkok
C. Hiroshima
D. Kyoto
Correct Response: C. Hiroshima
https://www.cnn.com/2023/05/20/politics/zelensky-g7-summit-biden-leaders/index.html
9. Heavy fighting continued into the sixth week in THIS capital city between the army and the Rapid Security Forces group, which has forced over one million Sudanese to flee.
A. Addis Ababa
B. Khartoum
C. Nairobi
D. Dodoma
Correct Response: B. Khartoum
https://www.france24.com/en/africa/20230521-sudan-s-army-paramilitary-rsf-sign-seven-day-ceasefire-amid-intense-fighting
10. President Guillermo Lasso dissolved the National Assembly in Quito after facing looming impeachment over alleged mismanagement in THIS country. The turmoil is the latest episode in the region that saw Peru's former President removed from office.
A. Ecuador
B. Bolivia
C. Uruguay
D. Brazil
Correct Response: A. Ecuador
https://www.reuters.com/world/americas/ecuador-president-dissolves-legislature-bringing-elections-forward-2023-05-17/
Copyright 2015-2023 Tennessee World Affairs Council
---
THANKS TO TNWAC CORPORATE MEMBERS FOR SUPPORT TO EDUCATION OUTREACH PROGRAMS

THANKS TO OUR PARTNERS IN GLOBAL AFFAIRS AWARENESS AND EDUCATION OUTREACH

A PROUD MEMBER OF THE WORLD AFFAIRS COUNCILS OF AMERICA SINCE 2007
THANKS TO OUR PARTNERS IN GLOBAL AFFAIRS AWARENESS AND EDUCATION OUTREACH
THANKS TO OUR PARTNERS IN GLOBAL AFFAIRS AWARENESS AND EDUCATION OUTREACH

THANKS TO OUR PARTNERS IN GLOBAL AFFAIRS AWARENESS AND EDUCATION OUTREACH
Tennessee World Affairs Council Profile | Community Foundation of Middle Tennessee
Member, Center for Nonprofit Management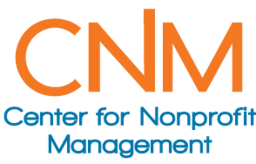 THE MISSION of the nonprofit, nonpartisan Tennessee World Affairs Council is to promote international awareness, understanding and connections to enhance the region's global stature and to prepare Tennesseans to thrive in our increasingly complex and connected world.
THE VISION of  the Tennessee World Affairs Council is a well-informed community that thinks critically about the world and the impact of global events.