Thank you for your support to make our work possible. 
International Career Panel
Spring 2023
TNWAC hosts a seminar featuring professionals from a variety of occupations to discuss their career paths, experiences and ups and downs of working in international jobs.
Via Zoom
April 12, 2023 @ 11:30am-1:00pm CT
Moderator
Dr. Gretchen Neisler
University of Tennessee Vice Provost for International Affairs, Director, Center for Global Engagement; Member of Board of Directors, Tennessee World Affairs Council
Panelists
Terrance Fluker – U.S. Peace Corps, Tennessee Regional Recruiter
Saúl Hernández – U.S. State Dept. Foreign Service Officer and Southeast Diplomat in Residence
Sabrina Miller – SVP, Pinnacle Financial Partners, former Foreign Exchange Manager
Rachel Bowen Pittman – Executive Director, United Nations Association, USA
Gretchen Neisler | Moderator
Gretchen Neisler, Vice Provost for International Affairs at the University of Tennessee, works with faculty, staff, students and key stakeholders to understand and deepen their engagement as global citizens. Dr. Neisler has successfully managed over $120 million in grant funding to support the work of international research and development. Gretchen believes higher education must support students in understanding their role as global citizens and use the institutional strength of knowledge creation to solve global challenges the world faces. Additionally, she feels the role of higher education in a community is to understand its societal needs and work collaboratively to meet those needs. Gretchen has worked for 20 years to build global networks that enhance research productivity and preparing a new generation of leaders to take the world's stage by understanding that problems span geographic boundaries. Her passion is derived from the belief that science has the power to positively impact society and higher education is vital to sharing this knowledge with community stakeholders. Gretchen is an experienced leader with strengths in organizational change and team development. She holds a PhD. in higher education administration from Michigan State University.
Terrance Fluker
Terrance Fluker became the Tennessee Regional Recruiter for the Peace Corps in December 2022.  He has a M.S. in Media Management from Arkansas State University and brings a media background of over 30 years in radio management and programming to the position.  Terrance believes in the basic tenets of the Peace Corps and works to build its profile and awareness of the amazing opportunities the Corps has to offer to residents of Tennessee.  Fluker and his wife Kimberly have been married for 27 years and reside in Nashville.
Saúl Hernández
Saúl Hernández is a career Foreign Service Officer with over eighteen years of experience at the U.S. Department of State. He is the Diplomat in Residence for the Southern region, recruiting diverse talent for career and student program opportunities with the U.S. Department of State.
Saúl was previously the Director for the Outreach and Communications Unit and the Public Diplomacy Incubator Unit in the Office of Policy, Planning, and Resources for the Under Secretary for Public Diplomacy and Public Affairs. He led a team that engages with Congress to advocate for public diplomacy resources for the Department, develops communications strategies for our 4,000 public diplomacy practitioners worldwide, and manages digital outreach to the 700,000 members of the Young African Leaders Initiative Network and the Young Leaders of the Americas Initiative Network.
Saúl's other Department of State assignments include Lima, Peru, where he served as the Press Officer; Washington, DC, where he served as the Digital Media Advisor for the Bureau of Western Hemisphere Affairs and as a Media Relations Officer for the Washington Foreign Press Center; Tbilisi, Georgia, where he served as the Cultural Affairs Officer; and Prague, Czech Republic, and Bogotá, Colombia, where he served as a Consular Officer.
Saúl earned a Bachelor of Science degree from the Massachusetts Institute of Technology. Before joining the Department of State, he worked as an information technology consultant and software developer in the Atlanta area.
Sabrina Miller
Sabrina Miller is a senior vice president with Pinnacle's commercial banking team in Nashville, TN, responsible for providing distinctive service and effective advice to business and private banking clients. Before joining the firm in 2022, Miller was a senior vice president with the Truist Commercial Banking division in Nashville, where she worked for nearly ten years focusing on for-profit and not-for-profit clients. Prior to relocating to Nashville from New York, she spent eight years on Wall Street focusing on foreign exchange markets and was a relationship manager, foreign exchange specialist at Bloomberg L.P.
Sabrina earned her bachelor's degree with cum laude honor at the University of Mississippi with a double major in banking & finance and international business.
Sabrina services on the board of directors and finance committee for The Martha O'Bryan Center and is past board treasurer. She is a Class 63 alumna of the Young Leaders Council. Originally from Brazil, Sabrina moved to the United States at age 17 when she was recruited by The University of Mississippi on an NCAA division 1 tennis scholarship and became a naturalized citizen in December of 2013.
Sabrina is a Member of the Tennessee World Affairs Council Board of Directors.
Rachel Bowen Pittman
Throughout her career, Rachel Bowen Pittman has been committed to the idea that individuals, when brought together and motivated around a common vision, can be strong catalysts for change toward a brighter, more just, and more sustainable future.
As Executive Director of UNA-USA, Rachel leads a grassroots advocacy movement of more than 20,000 Americans in 225+ chapters who are dedicated to supporting the work of the United Nations in their communities, on campuses, and on Capitol Hill. She guides the UNA-USA's strategic work and key partnerships, directs the UNA-USA Fellowship Program, oversees membership expansion, and spearheads important advocacy initiatives to help the United States advance the far-reaching goals of the United Nations. Rachel has been with the UNA-USA—a component of the United Nations Foundation—for more than seven years. Previously as Senior Director of Membership and Programs, she managed the UNA-USA's national programs and events, including the annual Global Engagement Summit at UN Headquarters, Global Leadership Summit in Washington, D.C., and UN Day events across the United States. She also led a successful nationwide fundraising campaign to provide education to youth in refugee camps around the world.
Previously, Rachel served on the leadership teams of several professional associations representing lawyers, surgeons, regulators, and engineers. In those positions, she strengthened membership programs, directed rebranding initiatives, and secured agreements with national associations representing China, Korea, Argentina, India, Peru, Egypt, and Mexico. Rachel holds a B.S.B.A in international business from American University and an MBA in marketing from Johns Hopkins University. She lives in the Washington, D.C. metro area.
---
THANKS TO TNWAC CORPORATE MEMBERS FOR SUPPORT TO EDUCATION OUTREACH PROGRAMS

THANKS TO OUR PARTNERS IN GLOBAL AFFAIRS AWARENESS AND EDUCATION OUTREACH


THE TENNESSEE WORLD AFFAIRS COUNCIL HAS BEEN A PROUD MEMBER OF THE WORLD AFFAIRS COUNCILS OF AMERICA SINCE 2007
THANKS TO OUR PROGRAM PARTNERS IN GLOBAL AFFAIRS AWARENESS AND EDUCATION OUTREACH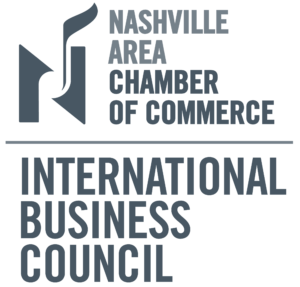 THANKS TO OUR PARTNERS IN GLOBAL AFFAIRS AWARENESS AND EDUCATION OUTREACH
Tennessee World Affairs Council Profile | Community Foundation of Middle Tennessee
Member, Center for Nonprofit Management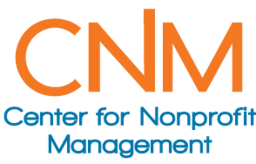 THE MISSION of the nonprofit, nonpartisan Tennessee World Affairs Council is to promote international awareness, understanding and connections to enhance the region's global stature and to prepare Tennesseans to thrive in our increasingly complex and connected world.
THE VISION of  the Tennessee World Affairs Council is a well-informed community that thinks critically about the world and the impact of global events.