Click for video
Annual Report of "savED" work to restore Ukraine schools – discussed in the video
Podcast "Global Tennessee" Series
We are in the 12th month of war in Ukraine following Russia's unprovoked invasion of its sovereign neighbor. In that time we have witnessed attacks and war crimes against the Ukrainian people, against their cities, transportation infrastructure, the energy grid, ports and schools. The World Economic Forum said last summer 6.6 million Ukrainians had fled the country, 3.5 million to Poland alone. Of those 94% were women and children.
 
This powerful story of experiences and perspectives of these women provide insights into the humanitarian catastrophe in Ukraine as a result of President Vladimir Putin's and Russia's brutal campaign.
SPECIAL EDITION
DISTINGUISHED SPEAKER SERIES
via Zoom
In Focus: Russia's Invasion
Ukraine Update: The Humanitarian Dimension
Anna Novosad
Former Minister of Education and Science of Ukraine and Member of Parliament and Education Activist in the Midst of a War
Elena Byrd & Dr. Madeleine Byrd
Volunteers, Ukrainian Refugees Center, Warsaw, Poland
January 25, 2023 @ 12:00 p.m. CT
with moderator
LCDR Patrick Ryan, USN (Ret)
Founding President, Tennessee World Affairs Council
In Focus: Russia's Invasion of Ukraine | A View from Kyiv
The unprovoked Russian invasion of Ukraine has been catastrophic for the Ukrainian people. Millions of refugees have fled to neighboring nations to the west, horrendous war crimes have been committed in areas controlled by Russian forces and nation-wide attacks against civilian areas and infrastructure have caused extreme hardships in cities large and small. We continue our "In Focus" series on Russia's invasion with a conversation with Anna Novosad, former Minister of Education and Science from Ukraine and an education activist working to rebuild and restore schools and education infrastructure. She will join us from Kyiv where she is among her countrymen under constant Russian bombardment.
---
Anna Novosad
Ukraine | Educational Activist & Minister of Education and Science 2019-2020
Anna Novosad is a Ukrainian educational activist. She used to serve many years in various positions at the Ministry of Education and Science of Ukraine, including being a Minister in 2019-2020. Anna contributed and led the comprehensive school reform in Ukraine, as well as was a leader of the higher education funding reform. Currently Anna leads various projects that aim at education access renewal in Ukraine amidst the war.
Elena and Madeleine Byrd
Mother-daughter duo, Mrs. Elena and Dr. Madeleine Byrd have spent most of the past year volunteering in Warsaw, Poland, providing humanitarian aid and medical services to Ukrainian refugees. Following the outbreak of war, Madeleine and Elena began volunteering at a major refugee center in Warsaw where they assisted in the development of the refugee center's "Medical Point." Through many months of working in the "Medical Point," they have come to better understand the vast medical and resource needs of refugees. They gained additional experience as community volunteers for other medical, educational, and humanitarian services, with a focus on children displaced by war.
Elena Camacho Byrd
Elena Camacho Byrd, born in Lausanne, Switzerland, grew up in Cuba before she and her family fled during the Cuban Revolution to move to the United States. Elena received a BA in English and Sociology, as well as a Master of Science in Education from the University of Pennsylvania. She studied Land Economy at the University of Cambridge. She received an MBA from the Kellogg School of Management at Northwestern University. Elena spent over fifteen years working in public health writing grant proposals and assisting physicians in patient care, primarily in Haiti and the Dominican Republic.  In the United States, she has served as a teacher and tutor for students of all ages. She is now an active volunteer in the Nashville community, where she is a long-term Board member of the Tennessee Poison Center. Elena is fluent in English and Spanish. She is married to Barney Byrd, and has three grown children.
Dr. Madeleine Byrd, M.S., M.D.
Madeleine Elizabeth Byrd, M.S., M.D. was born and raised in Nashville, Tennessee, where she attended The Harpeth Hall School. Madeleine received her B.A. in neuroscience from The University of Pennsylvania. She completed her Master's in Pharmacology and M.D. at Georgetown University. Madeleine has strong family ties to medicine on both sides of her family, and is a fourth generation "Dr. Byrd" in Nashville. Madeleine has wanted to be a pediatrician since age 7, inspired by her maternal grandmother who was a pediatrician and global public health specialist. After graduating from medical school, she went to Charleston, South Carolina for pediatric residency training. Madeleine has a lifelong passion for pediatrics and public health. Most recently, Madeleine has served as a volunteer physician for Ukrainian refugees in Warsaw, Poland.
---
SPONSOR THE TNWAC DISTINGUISHED SPEAKER SERIES
We invite businesses, organizations and individuals to sponsor this series of conversations with distinguished speakers on global affairs.  It is through your support that we are able to produce quality global affairs programs.
For information about sponsoring other programs and series of events contact Patrick Ryan, TNWAC President @ 931-261-2353, pat@tnwac.org
YOUR ORGANIZATION NAME AND LOGO HERE
SPONSOR THIS PROGRAM
---
THANKS TO TNWAC CORPORATE MEMBERS FOR SUPPORT TO EDUCATION OUTREACH PROGRAMS

THANKS TO OUR PARTNERS IN GLOBAL AFFAIRS AWARENESS AND EDUCATION OUTREACH


THE TENNESSEE WORLD AFFAIRS COUNCIL HAS BEEN A PROUD MEMBER OF THE WORLD AFFAIRS COUNCILS OF AMERICA SINCE 2007
THANKS TO OUR PROGRAM PARTNERS IN GLOBAL AFFAIRS AWARENESS AND EDUCATION OUTREACH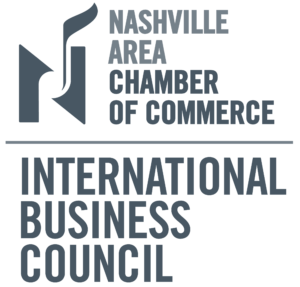 THANKS TO OUR PARTNERS IN GLOBAL AFFAIRS AWARENESS AND EDUCATION OUTREACH
THE MISSION of the nonprofit, nonpartisan Tennessee World Affairs Council is to promote international awareness, understanding and connections to enhance the region's global stature and to prepare Tennesseans to thrive in our increasingly complex and connected world.
THE VISION of  the Tennessee World Affairs Council is a well-informed community that thinks critically about the world and the impact of global events.