CLICK IMAGE FOR QUIZ
Thanks to Quiz writer Silas McClung of the University of the South for another excellent round of questions.
We invite you to become members of the TNWAC no matter where you live. We welcome our friends from around the country and around the world to be part of our work to inform and inspire our communities to know the world. Visit TNWAC.org/join and TNWAC.org/donate.
Last Week's Quiz Winners
Are you on the list of last week winners? If you become a member of TNWAC you could be the end of the month prize winner.
Pete Griffin, Nashville, TN
Alisa Starbird, Stephenville, TX
Cathy Dopp, Grand Rapids, MI
Tim Stewart, Nashville, TN
Desikan Gandarva, Rocky River, OH
Martha Trammell, Nashville, TN
Bernie Drake, Peoria, IL
Donald McKenzie, Nashville, TN
Paul Love, Marlboro, VT
Charles Bowers, Nashville, TN
Christine Laemmar, Brookfield, WI
Catherine Kelly, Nashville, TN
Rich Buck, Peoria, IL
Basil G. Smith, Jacksonville, FL
Steve Freidberg, Boston, MA
Jim Shepherd, Nashville, TN
Herb Marsh, Lincoln, NM
Colleen Ryan, Nashville, TN
Lewis Bollardo, Nashville, TN
Mike Peek, Nashville, TN
Nick McCall, Knoxville, TN
Brian Hall, Jacksonville, FL
Christopher Marsh, Memphis, TN
Hannah Osborne, Chapel Hill, TN
Seth Osborne, Chapel Hill, TN
Silas McClung, Crossville, TN
Yezzie Dospil, Nashville, TN
MONTHLY QUIZ PRIZES ARE AWARDED TO DUES PAYING MEMBERS OF THE TNWAC WHO ARE MONG THE WEEKLY WINNERS FOR THAT MONTH.
---
LAST WEEK'S QUESTIONS AND ANSWERS
What in the World? Quiz – Week of May 1-7, 2023
1. Fighting continued in Khartoum as Sudan's army battled THIS paramilitary group despite a ceasefire.
A. Rapid Support Forces
B. Wagner Group
C. Sudan Patriot Corps
D. People's Revolutionary Front
Correct Response: A. Rapid Support Forces
https://www.bbc.com/news/world-africa-65440528
2. As Russia launched several days of air strikes against civilians in Ukraine THIS leader finally called President Volodymyr Zelensky as promised when he met with President Putin last month.
A. Rishi Sunak
B. Xi Jinping
C. Emmanuel Macron
D. Narendra Modi
Correct Response: B. Xi Jinping
https://thehill.com/policy/international/3972326-chinas-xi-holds-first-phone-call-with-ukraines-zelensky-since-offering-plan-for-peace-with-russia/
3. A suspected drone strike on a fuel depot in THIS Russian-occupied peninsula signaled increasing boldness in attacks a month after the ninth anniversary of President Putin's annexation of the region. Ukraine lacks longer-range missiles that can reach this area but has been developing drones to overcome this hurdle.
A. Crimea
B. Donbas
C. Kharkiv
D. Transnistria
Correct Response: A. Crimea
https://www.nytimes.com/2023/04/29/world/europe/russia-ukraine-war-crimea-fire.html
4. Iran and Saudi Arabia will reopen their embassies in Riyadh and Tehran a month after agreeing to restore diplomatic relations in a deal negotiated by THIS country.
A. United Kingdom
B. Vatican City
C. China
D. India
Correct Response: C. China
https://www.reuters.com/world/middle-east/saudi-arabia-iran-reopen-embassies-within-days-2023-04-28/
5. Subdued protests marked commemoration ceremonies honoring the 75th anniversary of Israel's establishment as the country continues its fight over a proposal to reform THIS branch.
A. Executive
B. Judicial
C. Legislative
D. Head of State
Correct Response: B. Judicial
https://www.washingtonpost.com/world/2023/04/25/israel-memorial-day-protests-netanyahu/
6. The largest Kurdish party in THIS country announced support for Kemal Kılıçdaroğlu in the May 14th election to unseat President Recep Tayyip Erdoğan. Kurds make up a fifth of the population and Erdogan has been moving to ban the Kurdish party.
A. Poland
B. Hungary
C. Turkey
D. Iraq
Correct Response: C. Turkey
https://www.politico.eu/article/turkish-presidential-elections-pro-kurdish-party-kemal-kilicdaroglu-opposition-candidate-recep-tayyip-erdogan/
7. King Charles III of England will be crowned this week along with THIS former Duchess of Cornwall at Westminster Abbey.
A. Katherine
B. Rosemary
C. Camilla
D. Elizabeth
Correct Response: C. Camilla
https://www.bbc.com/news/uk-65342840
8. President Biden's summit with THIS country's president produced the "Washington Declaration" which provided U.S. reassurance on defense consultation in exchange for a pledge not to pursue its own nuclear weapons.
A. India
B. South Korea
C. Japan
D. Germany
Correct Response: B. South Korea
https://www.npr.org/2023/04/28/1172695196/south-korea-washington-declaration-criticism
9. The mayor of THIS city said, "Confusing art with pornography is ridiculous—even offensive," describing the firing of the Tallahassee Classical School principal over display of a photo of Michelangelo's statue David for students. The mayor is hosting the principal on a visit.
A. Paris
B. Rome
C. London
D. Florence
Correct Response: D. Florence
https://www.wantedinrome.com/news/florence-welcomes-us-principal-ousted-over-david-statue.html
10. President Marcelo Rebelo de Sousa said THIS country should apologize and "assume responsbility" for its role in the transatlantic slave trade, the first time a leader of a European nation has suggested such a national apology.
A. Greece
B. Italy
C. Portugal
D. Spain
Correct Response: C. Portugal
https://www.reuters.com/world/portugal-should-apologise-confront-past-role-slavery-says-president-2023-04-25/
Copyright 2015-2023 Tennessee World Affairs Council
---
THANKS TO TNWAC CORPORATE MEMBERS FOR SUPPORT TO EDUCATION OUTREACH PROGRAMS

THANKS TO OUR PARTNERS IN GLOBAL AFFAIRS AWARENESS AND EDUCATION OUTREACH

A PROUD MEMBER OF THE WORLD AFFAIRS COUNCILS OF AMERICA SINCE 2007
THANKS TO OUR PARTNERS IN GLOBAL AFFAIRS AWARENESS AND EDUCATION OUTREACH
THANKS TO OUR PARTNERS IN GLOBAL AFFAIRS AWARENESS AND EDUCATION OUTREACH

THANKS TO OUR PARTNERS IN GLOBAL AFFAIRS AWARENESS AND EDUCATION OUTREACH
Tennessee World Affairs Council Profile | Community Foundation of Middle Tennessee
Member, Center for Nonprofit Management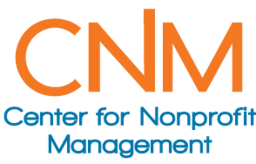 THE MISSION of the nonprofit, nonpartisan Tennessee World Affairs Council is to promote international awareness, understanding and connections to enhance the region's global stature and to prepare Tennesseans to thrive in our increasingly complex and connected world.
THE VISION of  the Tennessee World Affairs Council is a well-informed community that thinks critically about the world and the impact of global events.