CLICK IMAGE FOR QUIZ
Thanks to Quiz writers Abigail Blackburn of Belmont University and Silas McClung of the University of the South for another excellent round of questions.
We invite you to become members of the TNWAC no matter where you live. We welcome our friends from around the country and around the world to be part of our work to inform and inspire our communities to know the world. Visit TNWAC.org/join and TNWAC.org/donate.
Last Week's Quiz Winners
Murphy Wilkinson, Streator, IL
Lillian Metcalf, Saco, ME
Desikan Gandarva, Rocky River, OH
Kathy Tudor, Toronto, Canada
Christine Laemmar, Brookfield, WI
Charles Bowers, Nashville, TN
Pete Griffin, Nashville, TN
Michael Weiss, Rockville, MD
David Hillinck, Alexandria, VA
Cathy Dopp, Grand Rapids, MI
Judith Triggs, Morton, IL
Mary Ellen Hamed, Louisville, KY
Basil G. Smith, Jacksonville, FL
Sara Caldwell, Charlotte, KY
Deborah Monroe, Nashville, TN
Gordon Perlmutter, Reading, PA
Jim Shepherd, Nashville, TN
Patricia Miletich, Nashville, TN
Erik Hunt, Indianapolis, IN
Peter Barclay, Peoria, IL
Barbara Gubbin, Jacksonville, FL
Tim Stewart, Nashville, TN
Francisco Campbell, Nicaragua
Merl Tucker, Peoria, IL
Catherine Kelly, Nashville, TN
Hind Abi-Akar, Peoria, IL
Leanne Drullette, Calgary, Alberta
Tristan Choi, Bangor, ME
Michelle Eaton, Peoria, IL
TJ Nelson, Grand Rapids, MI
Justin Weiter, San Francisco, CA
M Baker, Broadmoor Village, CA
Doerte Murray, San Francisco, CA
Hannah Osborne, Chapel Hill, TN
Seth Osborne, Chapel Hill, TN
Larry Kelly, Los Altos, CA
Charmaine Berry, Walnut Creek, CA
Jan Murota, Berkeley, CA
Paul Love, Marlboro, VT
Are you on the list of last week winners? If you become a member of TNWAC you could be the end of the month prize winner.
MONTHLY QUIZ PRIZES ARE AWARDED TO DUES PAYING MEMBERS OF THE TNWAC WHO ARE MONG THE WEEKLY WINNERS FOR THAT MONTH.
MARCH QUIZ PRIZE WINNER
YEZZIE DOSPIL, NASHVILLE, TN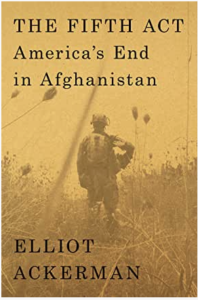 The Fifth Act: America's End in Afghanistan
by Elliott Ackerman
---
LAST WEEK'S QUESTIONS AND ANSWERS
What in the World? Quiz – Week of March 27-April 2, 2023
1. Russian President Putin announced plans to base tactical nuclear weapons in THIS former Soviet republic which Moscow used as a launching point for the invasion of Ukraine and last year's doomed strike to take Kyiv.
A. Moldova
B. Belarus
C. Crimea
D. Kaliningrad
Correct Response: B. Belarus
https://abcnews.go.com/Politics/wireStory/putin-russia-station-tactical-nukes-belarus-98125279
2. The United States carried out air strikes against Iran-backed militia groups in THIS country after attack drone strikes killed an American contractor, wounded another and five troops. Subsequent attacks on American facilities opened the door to further retaliation.
A. Iran
B. Syria
C. Lebanon
D. Yemen
Correct response: B. Syria
https://www.reuters.com/world/middle-east/us-carries-out-air-strikes-syria-after-deadly-attack-2023-03-24/
3. Massive protests continued in Israel as Prime Minister Netanyahu sacked his defense minister, the first cabinet member to object to THIS planned action.
A. Overhaul the judiciary to reduce its independence
B. Ending the exemption from military service for certain religious communities
C. Plans to strike Iranian nuclear facilities
D. Annexation of the West Bank
Correct Response: Overhaul the judiciary to reduce its independence
https://www.aljazeera.com/news/2023/3/27/mass-protests-in-israel-after-netanyahu-fires-defence-minister
4. The approximately 1.9 billion Muslims in the world welcomed the beginning of THIS religious event, the ninth month of the Islamic calendar, a holy month of prayer, fasting and communal meals.
A. Hajj
B. Ramadan
C. Sawm
D. Shahada
Correct Response: B. Ramadan
https://www.usatoday.com/story/news/nation/2023/03/21/what-ramadan-celebrated-islam/11516555002/
5. A leader of the main opposition party in India was ejected from parliament in India and sentenced to jail. The government says Rahul Gandhi was charged for defaming THIS prime minister. Gandhi says he was targeted for investigating the PM's ties to a troubled corporation.
A. Narendra Modi
B. Imran Khan
C. Manmohan Singh
D. Atal Bihari Vajpayee
Correct Response: A. Narendra Modi
https://www.reuters.com/world/india/indian-opposition-leader-gandhi-says-not-bothered-by-parliament-disqualification-2023-03-25
6. The Foreign Minister of THIS nation told her Chinese counterpart that Wellington was concerned about developments in the South China Sea, tensions in Taiwan and "the human rights situation in Xinjiang and the erosion of rights and freedoms in Hong Kong."
A. New Zealand
B. Australia
C. The Philippines
D. Papua New Guinea
Correct response: A. New Zealand
https://www.reuters.com/world/asia-pacific/new-zealand-raises-concerns-with-china-south-china-sea-taiwan-2023-03-25/
7. The violent protests across France in response to plans for pension reform has led to the postponement of a visit by THIS newly installed head of state.
A. Prime Minister Trudeau
B. Chancellor Olaf Scholz
C. Queen Margrethe II
D. King Charles III
Correct Response: D. King Charles III
https://www.cnn.com/2023/03/24/europe/king-charles-france-state-visit-intl/index.html
8. At least 34 migrants have gone missing after their boat capsized off the coast of THIS North African country, across the Strait of Sicily. The country where the Arab Spring began is often used as launching point for migrants from North Africa, the Sahel, the Middle East and Afghanistan due to its proximity to Italy.
A. Morocco
B. Egypt
C. Tunisia
D. Algeria
Correct response: C. Tunisia
https://www.bbc.com/news/world-europe-65071983
9. The United States and THIS country agreed to new rules for asylum seekers, allowing each country to turn back border crossers within 14 days of arrival.
A. Mexico
B. Honduras
C. Canada
D. Guatemala
Correct Response: C. Canada
https://www.bbc.com/news/world-us-canada-65047438
10. One result of the Xi Jinping and Vladimir Putin's summit was Putin's announcement that Russia would consider using THIS currency to settle international financial accounts.
A. Zloty
B. Yen
C. Yuan
D. Ruble
Correct Response: C. Yuan
https://www.cnn.com/videos/world/2023/03/26/putin-xi-meeting-analysis-fareeds-take-gps-vpx.cnn
Copyright 2015-2023 Tennessee World Affairs Council
---
THANKS TO TNWAC CORPORATE MEMBERS FOR SUPPORT TO EDUCATION OUTREACH PROGRAMS

THANKS TO OUR PARTNERS IN GLOBAL AFFAIRS AWARENESS AND EDUCATION OUTREACH

A PROUD MEMBER OF THE WORLD AFFAIRS COUNCILS OF AMERICA SINCE 2007
THANKS TO OUR PARTNERS IN GLOBAL AFFAIRS AWARENESS AND EDUCATION OUTREACH
THANKS TO OUR PARTNERS IN GLOBAL AFFAIRS AWARENESS AND EDUCATION OUTREACH

THANKS TO OUR PARTNERS IN GLOBAL AFFAIRS AWARENESS AND EDUCATION OUTREACH
Tennessee World Affairs Council Profile | Community Foundation of Middle Tennessee
Member, Center for Nonprofit Management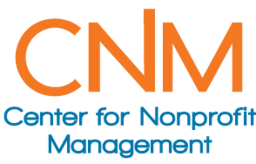 THE MISSION of the nonprofit, nonpartisan Tennessee World Affairs Council is to promote international awareness, understanding and connections to enhance the region's global stature and to prepare Tennesseans to thrive in our increasingly complex and connected world.
THE VISION of  the Tennessee World Affairs Council is a well-informed community that thinks critically about the world and the impact of global events.