CLICK IMAGE FOR QUIZ
Thanks to Quiz writers Abigail Blackburn of Belmont University and Silas McClung of the University of the South for another excellent round of questions.
We invite you to become members of the TNWAC no matter where you live. We welcome our friends from around the country and around the world to be part of our work to inform and inspire our communities to know the world. Visit TNWAC.org/join and TNWAC.org/donate.
Last Week's Quiz Winners
Tim Stewart, Nashville, TN
Charles Bowers, Nashville, TN
David Hillinck, Alexandria, VA
Nancy Holland, Nashville, TN
Mary Ellen Hamad, Louisville, KY
Martha Trammell, Nashville, TN
Paul Love, Marlboro, VT
Hannah Osborne, Chapel Hill, TN
Seth Osborne, Chapel Hill, TN
Jim Shepherd, Nashville, TN
S. Johnson, Ottawa
Agnes Smith, Canada
Yezzie Dospil, Nashville, TN
Solomon Debrezion, Nashville, TN
Silas McClung, Sewanee, TN
Are you on the list of last week winners? If you become a member of TNWAC you could be the end of the month prize winner.
MONTHLY QUIZ PRIZES ARE AWARDED TO DUES PAYING MEMBERS OF THE TNWAC WHO ARE MONG THE WEEKLY WINNERS FOR THAT MONTH.
APRIL QUIZ PRIZE
Spin Dictators: The Changing Face of Tyranny in the 21st Century
by Sergei Guriev and Daniel Treisman
How a new breed of dictators holds power by manipulating information and faking democracy
Hitler, Stalin, and Mao ruled through violence, fear, and ideology. But in recent decades a new breed of media-savvy strongmen has been redesigning authoritarian rule for a more sophisticated, globally connected world. In place of overt, mass repression, rulers such as Vladimir Putin, Recep Tayyip Erdogan, and Viktor Orbán control their citizens by distorting information and simulating democratic procedures. Like spin doctors in democracies, they spin the news to engineer support. Uncovering this new brand of authoritarianism, Sergei Guriev and Daniel Treisman explain the rise of such "spin dictators," describing how they emerge and operate, the new threats they pose, and how democracies should respond.
Spin Dictators traces how leaders such as Singapore's Lee Kuan Yew and Peru's Alberto Fujimori pioneered less violent, more covert, and more effective methods of monopolizing power. They cultivated an image of competence, concealed censorship, and used democratic institutions to undermine democracy, all while increasing international engagement for financial and reputational benefits. The book reveals why most of today's authoritarians are spin dictators—and how they differ from the remaining "fear dictators" such as Kim Jong-un and Bashar al-Assad, as well as from masters of high-tech repression like Xi Jinping.
Offering incisive portraits of today's authoritarian leaders, Spin Dictators explains some of the great political puzzles of our time—from how dictators can survive in an age of growing modernity to the disturbing convergence and mutual sympathy between dictators and populists like Donald Trump.
---
LAST WEEK'S QUESTIONS AND ANSWERS
What in the World? Quiz – Week of April 17-23, 2023
1. Fighting erupted in THIS capital of Sudan between the regular army and the paramilitary Rapid Support Forces. Artillery battles at the airport and military garrisons contributed to the nearly 100 deaths in a conflict that will make the transition to democracy problematic.
A. Addis Ababa
B. Juba
C. Nairobi
D. Khartoum
Correct Response: D. Khartoum
https://www.cnn.com/africa/live-news/sudan-clashes-04-17-23/index.html
2. President Joe Biden traveled to Ireland and Northern Ireland to mark the 25th anniversary of THIS U.S.-negotiated peace agreement that ended decades of violence across the island of Ireland and Britain.
A. Londonderry Peace Agreement
B. Good Friday Agreement
C. Peace for Northern Ireland Agreement
D. The Mitchell Accord
Correct Response: B. Good Friday Agreement
https://www.democracynow.org/2023/4/14/biden_northern_ireland
3. Ukraine grain exports that surged in Poland and Hungary, a consequence of the Russian invasion, have led to those countries imposing bans on imports of grains, dairy products, sugar, fruit, vegetables and meats. In response THIS body rejected such unilateral action against Ukrainian exports.
A. NATO
B. UNESCO
C. EU
D. WTO
Correct Response: C. EU
https://www.bbc.com/news/world-europe-65292698
4. Japanese Prime Minister Fumio Kishida was safely evacuated after THIS incident at a campaign rally, a reminder of last July's assassination of former Prime Minister Shinzo Abe.
A. A man with a gun
B. A man with a smoke bomb
C. A man with a knife
D. A man with a grenade
Correct Response: B. A man with a smoke bomb
https://www.washingtonpost.com/world/2023/04/15/fumio-kishida-japan-attack-smoke-bomb/
5. The swap of hundreds of prisoners held by Saudi Arabia and THIS rebel group signaled the potential for a negotiated settlement of a conflict in Yemen, now in its eighth year.
A. Hamas
B. Houthis
C. Hezbollah
D. ISIS
Correct Response: B. Houthis
https://www.aljazeera.com/news/2023/4/15/dozens-of-yemeni-rebels-fly-from-saudi-arabia-in-prisoner-swap
6. Germany has quickly cleared the path for Poland to transfer THESE fighter jets that once belonged to Warsaw Pact member East Germany to Ukraine.
A. Soviet-era MIG-29s
B. Cuban-era MiG-15s
C. East German F-16s
D. North Vietnamese-era MiG-17s
Correct Response: A. Soviet-era MIG-29s
https://www.nytimes.com/live/2023/04/13/world/russia-ukraine-news/ukraine-and-russia-each-pledge-to-investigate-beheading-video
7. A new long-range ballistic missile fired by THIS country fell near the Korean Peninsula, triggering an evacuation warning in nearby Japan. South Korea's military has called it a "grave provocation" and was concerned the missile used solid-fuel, which would greatly reduce launch warning times.
A. China
B. North Korea
C. Taiwan
D. Russia
Correct Response: B. North Korea
https://www.reuters.com/world/asia-pacific/north-korea-fires-missile-into-sea-off-east-coast-south-korea-says-2023-04-12/
8. The Eastern Orthodox Easter, called Paschal, was celebrated at the Holy Fire ceremony in the Church of the Holy Sepulchre, in THIS city amid heavy restrictions on worship this year. Church leaders claim the restrictions are ongoing efforts by authorities aimed at the Christian community in the Old City.
A. Cairo, Egypt
B. Thessaloniki, Greece
C. Jerusalem, Israel
D. Antioch, Turkey
Correct response: C. Jerusalem, Israel
https://www.bbc.com/news/world-middle-east-65253216
9. The Moscow embassy of THIS country, which is the newest member of NATO, received a letter containing an unknown powder, conveying a biological weapon threat.
A. Norway
B. Denmark
C. Sweden
D. Finland
Correct Response: D. Finland
https://www.reuters.com/world/europe/finnish-embassy-moscow-receives-letter-containing-powder-ria-2023-04-14/
10. Montana's legislature passed a ban on THIS popular social media app and the governor is expected to sign the United States' first restriction against the ByteDance company's app, a target of charges it threatens national security.
A. Telegram
B. TikTok
C. Capcut
D. Roblox
Correct Response: B. TikTok
https://www.bbc.com/news/world-us-canada-65281881
Copyright 2015-2023 Tennessee World Affairs Council
---
THANKS TO TNWAC CORPORATE MEMBERS FOR SUPPORT TO EDUCATION OUTREACH PROGRAMS

THANKS TO OUR PARTNERS IN GLOBAL AFFAIRS AWARENESS AND EDUCATION OUTREACH

A PROUD MEMBER OF THE WORLD AFFAIRS COUNCILS OF AMERICA SINCE 2007
THANKS TO OUR PARTNERS IN GLOBAL AFFAIRS AWARENESS AND EDUCATION OUTREACH
THANKS TO OUR PARTNERS IN GLOBAL AFFAIRS AWARENESS AND EDUCATION OUTREACH

THANKS TO OUR PARTNERS IN GLOBAL AFFAIRS AWARENESS AND EDUCATION OUTREACH
Tennessee World Affairs Council Profile | Community Foundation of Middle Tennessee
Member, Center for Nonprofit Management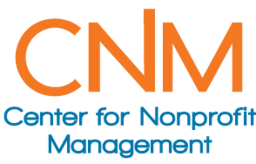 THE MISSION of the nonprofit, nonpartisan Tennessee World Affairs Council is to promote international awareness, understanding and connections to enhance the region's global stature and to prepare Tennesseans to thrive in our increasingly complex and connected world.
THE VISION of  the Tennessee World Affairs Council is a well-informed community that thinks critically about the world and the impact of global events.