CLICK IMAGE FOR QUIZ
Thanks to Quiz writers Abigail Blackburn of Belmont University and Silas McClung of the University of the South for another excellent round of questions.
We invite you to become members of the TNWAC no matter where you live. We welcome our friends from around the country and around the world to be part of our work to inform and inspire our communities to know the world. Visit TNWAC.org/join and TNWAC.org/donate.
Last Week's Quiz Winners
Martha Trammell, Nashville, TN
Steve Friedberg, Boston, MA
Sara Caldwell, Charlotte, NC
David Hillinck, Alexandria, VA
Catherine Kelly, Nashville, TN
Tucker Handley, North Olmstead, OH
Charles Bowers, Nashville, TN
Desikan Gandarva, Rocky River, OH
Nancy Holland, Nashville, TN
Michelle Eaton, Peoria, IL
Don Moore, Mount Juliet, TN
David Plekenpol, CO
Jan Kreitler, Blufften, SC
Patricia Miletich, Ventura, CA
Jack Mahoney, Saco, ME
Barbara Cleland, Weston, CT
Bob Fort, Virginia Beach, VA
Cathy Dopp, Grand Rapids, MI
Pete Griffin, Nashville, TN
Mary Ellen Hamed, Louisville, KY
Christine Laemmar, Brookfield, WI
Murphy Wilkinson, Streator, IL
Jim Shepherd, Nashville, TN
Tim Steward, Nashville, TN
Basil G. Smith, Jacksonville, FL
Donna Heffner, Ponte Vedrà Beach, FL
Rob Thomas, St. Paul
Michael Weiss, Rockville, MD
Andy Indorf, Saco, ME
John Gaffney, San Francisco, CA
Agnes Smith, Canada
Troy Ellison, Harrogate, TN
Silas McClung, Sewanee, TN
Bernie Drake, Peoria, IL
Hannah Osborne, Chapel Hill, TN
Seth Osborne, Chapel Hill, TN
Roger French, Washington, IL
Ana Mayer, Chicago, IL
G Gordon, New York NY
Adam Leff, Bethel, ME
Are you on the list of last week winners? If you become a member of TNWAC you could be the end of the month prize winner.
MONTHLY QUIZ PRIZES ARE AWARDED TO DUES PAYING MEMBERS OF THE TNWAC WHO ARE MONG THE WEEKLY WINNERS FOR THAT MONTH.
MARCH QUIZ PRIZE WINNER
YEZZIE DOSPIL, NASHVILLE, TN
The Fifth Act: America's End in Afghanistan
by Elliott Ackerman
---
APRIL QUIZ PRIZE WINNER
Spin Dictators: The Changing Face of Tyranny in the 21st Century
by Sergei Guriev and Daniel Treisman
How a new breed of dictators holds power by manipulating information and faking democracy
Hitler, Stalin, and Mao ruled through violence, fear, and ideology. But in recent decades a new breed of media-savvy strongmen has been redesigning authoritarian rule for a more sophisticated, globally connected world. In place of overt, mass repression, rulers such as Vladimir Putin, Recep Tayyip Erdogan, and Viktor Orbán control their citizens by distorting information and simulating democratic procedures. Like spin doctors in democracies, they spin the news to engineer support. Uncovering this new brand of authoritarianism, Sergei Guriev and Daniel Treisman explain the rise of such "spin dictators," describing how they emerge and operate, the new threats they pose, and how democracies should respond.
Spin Dictators traces how leaders such as Singapore's Lee Kuan Yew and Peru's Alberto Fujimori pioneered less violent, more covert, and more effective methods of monopolizing power. They cultivated an image of competence, concealed censorship, and used democratic institutions to undermine democracy, all while increasing international engagement for financial and reputational benefits. The book reveals why most of today's authoritarians are spin dictators—and how they differ from the remaining "fear dictators" such as Kim Jong-un and Bashar al-Assad, as well as from masters of high-tech repression like Xi Jinping.
Offering incisive portraits of today's authoritarian leaders, Spin Dictators explains some of the great political puzzles of our time—from how dictators can survive in an age of growing modernity to the disturbing convergence and mutual sympathy between dictators and populists like Donald Trump.
---
LAST WEEK'S QUESTIONS AND ANSWERS
What in the World? Quiz – Week of April 3-9, 2023
1. In a surprise announcement THIS oil cartel led by Saudi Arabia said it would cut production by 1.15 million barrels per day from May until the end of the year. The result will boost per barrel crude prices by as much as $10, boost a gallon of gas at U.S. pumps by about 26 cents on top of the seasonal blend increases of about 32 cents and boost Russian energy revenues.
A. APEC
B. TPEC
C. OPEC
D. GPEC
Correct Response: C. OPEC
https://abcnews.go.com/International/wireStory/saudis-cut-oil-production-500000-barrels-day-98302307
2. Taiwan's president, Tsai Ing-wen, will stop in California after visits in Central America and is expected to meet with THIS American politician. Observers warn of a strong reaction from Beijing as was seen last year when House Speaker Nancy Pelosi visited Taipei.
A. Mike Pence
B. Mike Pompeo
C. Kevin McCarthy
D. Charlie McCarthy
Correct Response: C. Kevin McCarthy
https://thehill.com/policy/international/3928471-mccarthy-prepares-to-welcome-taiwans-president-with-an-eye-on-china/
3. The International Criminal Court (ICC) arrest warrant for Vladimir Putin for war crimes will create problems for Russia's friends and other contacts. South Africa, an ICC member, will face scrutiny as it has invited Putin to the annual meeting of the BRICS nations, THIS grouping, in August.
A. Brazil, Russia, Indonesia, China, Saudi Arabia
B. Brazil, Russia, Indonesia, Canada, South Africa
C. Brazil, Russia, India, China, South Africa
D. Brazil, Russia, India, China, Saudi Arabia
Correct Response: C. Brazil, Russia, India, China, South Africa
https://www.nytimes.com/2023/03/31/world/europe/icc-putin-south-africa.html
4. In an escalation of Russia's confrontation with Washington over the Ukraine war, Wall Street Journal reporter, Evan Gershkovich, was charged in THIS city with spying and "collecting classified information" about a "military-industrial complex" for the U.S.
A. Beijing
B. Moscow
C. Tehran
D. Damascus
Correct Response: B. Moscow
https://www.msn.com/en-us/news/world/russia-arrests-wall-street-journal-reporter-claims-he-was-spying/ar-AA19g1b2
5. Since a women accused of improper wearing of the hijab died in custody last year THIS Middle East country has been mired in nationwide protests mostly by women. The government has doubled down to enforce mandatory hijab wearing with the Interior Minister saying it was essential to Islamic Law.
A. Iran
B. Saudi Arabia
C. Yemen
D. Bahrain
Correct Response: A. Iran
https://www.bbc.com/news/world-middle-east-65147339
6. Prime Minister Lee Hsien Loong of THIS Southeast Asian nation, an international trade powerhouse, met with President Xi Jinping in Beijing. Xi said China would build on relations to develop "new channels by land and sea."
A. Thailand
B. South Korea
C. Singapore
D. Japan
Correct Response: C. Singapore
https://www.reuters.com/world/china/chinas-xi-ties-with-singapore-set-benchmark-countries-region-2023-03-31/
7. The way was cleared for THIS country to be welcomed into the NATO alliance after Turkey's parliament voted to approve accession. However, Ankara is still blocking the way for Sweden to join.
A. Finland
B. Denmark
C. Iceland
D. Switzerland
Correct Response: A. Finland
https://www.reuters.com/world/europe/turkish-parliament-approves-finlands-nato-accession-2023-03-30
8. Former Philippines President Rodrigo Duterte's notorious war on drugs campaign led to over 6,000 killed by police. Now THIS successor in Manila has rejected the International Criminal Court's investigation into possible crimes by Duterte, threatening to cut contact with the ICC.
A. Ferdinand Marcos Jr.
B. Joko Widodo
C. Mamady Doumbouya
D. Anwar Ibrahim
Correct Response: A. Ferdinand Marcos Jr.
https://www.aljazeera.com/news/2023/3/28/philippiness-marcos-to-shut-out-icc-after-losing-drug-war-appeal
9. The National League for Democracy (NLD) party of Aung San Suu Kyi and 39 other parties in THIS country were dissolved by the ruling military junta after refusing to register under a restrictive new law. Critics in the U.S. and Europe said it further destabilizes the strife-ridden country.
A. Laos
B. Thailand
C. Cambodia
D. Myanmar
Correct Response: D. Myanmar
https://www.theguardian.com/world/2023/mar/28/aung-san-suu-kyi-national-league-democracy-faces-dissolution-myanmar
10. The Nevado del Ruiz volcano, about 80 miles from Bogata in THIS country, shows increasing signs of a major eruption according to President Gustavo Petro.
A. Venezuela
B. Peru
C. Ecuador
D. Colombia
Correct Response: D. Colombia
https://www.aljazeera.com/news/2023/3/31/colombia-raises-threat-level-for-deadly-nevado-del-ruiz-volcano
Copyright 2015-2023 Tennessee World Affairs Council
---
THANKS TO TNWAC CORPORATE MEMBERS FOR SUPPORT TO EDUCATION OUTREACH PROGRAMS

THANKS TO OUR PARTNERS IN GLOBAL AFFAIRS AWARENESS AND EDUCATION OUTREACH

A PROUD MEMBER OF THE WORLD AFFAIRS COUNCILS OF AMERICA SINCE 2007
THANKS TO OUR PARTNERS IN GLOBAL AFFAIRS AWARENESS AND EDUCATION OUTREACH
THANKS TO OUR PARTNERS IN GLOBAL AFFAIRS AWARENESS AND EDUCATION OUTREACH

THANKS TO OUR PARTNERS IN GLOBAL AFFAIRS AWARENESS AND EDUCATION OUTREACH
Tennessee World Affairs Council Profile | Community Foundation of Middle Tennessee
Member, Center for Nonprofit Management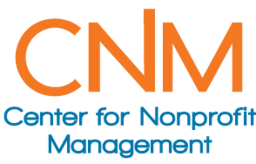 THE MISSION of the nonprofit, nonpartisan Tennessee World Affairs Council is to promote international awareness, understanding and connections to enhance the region's global stature and to prepare Tennesseans to thrive in our increasingly complex and connected world.
THE VISION of  the Tennessee World Affairs Council is a well-informed community that thinks critically about the world and the impact of global events.