REGISTER TODAY
The Tennessee World Affairs Council
GLOBAL DIALOGUE
via Zoom
In Focus: Russia's Invasion of Ukraine
Humanitarian Dimension: The Healthcare Frontline
and
The Wagner Mercenaries: Conversation with Award Winning Documentarian
Ewa Galica
Journalist and Director of the film, "The Wagner Group: Putin's Mercenaries"
David Kaiser
Healthcare Specialist and Volunteer, Alliance for Innovation (AFI)
with moderator
Patrick Ryan
President Emeritus, Tennessee World Affairs Council
Wednesday, September 27, 2023
12:00-1:00  CT (GMT-5)
TNWAC presents Ewa Galica, award-winning documentary director of "The Wagner Group. Putin's Mercenaries" and David Kaiser, medical services volunteer supporting Ukraine's wounded military and civilians.
Ewa Galica is a graduate of the University of Warsaw. She began her journalism career in 2007 at the American television station NBC News in London. She has been associated with TVN and TVN24 for 13 years. She is the author of documentaries distinguished with awards at the World Media Festival in Hamburg: Uwolnić kapitana (Free the Captain) about the case of Captain Andrzej Lasota, who was held in a Mexican prison for almost two years, and Sąd biskupi i sekret papieski (The Bishop's Court and the Pope's Secret) in which Mariusz Milewski, molested as a child by a priest, reveals the secrets behind how the Church justice system operates.
About "The Wagner Group: Putin's Mercenaries"
Director's Statement
The film reveals the true face of the head of the Wagner Group, Yevgeny Prigozhin, who himself admits that his mercenaries "will win over Ukraine, and later over NATO and the whole world", leaving no doubt how dangerous this organization is not only for Ukraine but also for all of us.
All the interlocutors of the director, Ewa Galica, pursue their goal with great determination: to reveal the details of the functioning of the Wagner Group, which, in their opinion, threatens Western democracies. In the beginning, the Wagner Group was a closely guarded secret, Putin's secret project, today it is an officially registered company and is becoming more and more dangerous by the day. Former mercenaries appearing in the film: Alexander and Marat, and the Russian dissident Vladimir, risk their lives to tell about the crimes of the Wagnerians and the details of recruiting new mercenaries. They hope that by releasing this information, the Wagner Group will be recognized as a terrorist organization worldwide. The film was made thanks to their courage.
Synopsis
The illegal in Russia private military company "Wagner Group" rose in popularity during the war in Ukraine. In The Wagner Group. Putin's Mercenaries documentary Ewa Galica talks to former Wagner Group mercenaries who fled to the West, disagreeing with the group's methods of operation. The film also features a Russian dissident who risks his life by revealing information concerning executions within the group, crimes committed by its members, and their contracts. The work contains previously unpublished footage of the Wagner Group members, shot during the fighting on the Ukrainian front.
"The Wagner Group. Putin's Mercenaries" sheds light on the activities of the Wagner Group, a private mercenary army created by Yevgeny Prigozhin, nicknamed "Putin's cook." Initially, the group guarded the interests of the Kremlin wherever Russia could not send a regular army. It operated in Africa and the Middle East, where it was famous for its brutality and ruthlessness. After the Russian invasion of Ukraine and the first defeats of Putin's army, they were engaged in operations at the front. The film features the Wagnerians, former mercenaries of the Wagner Group, who fled to the West, refusing to agree to its methods of operation. The document also features a Russian dissident who risks his life by revealing information about internal executions, new mercenaries and their contracts. The film is illustrated with previously unpublished recordings of Wagnerians made during the fighting on the Ukrainian front and the recruitment process of Wagnerians in Russian prisons documented with hidden cameras.
About David Kaiser
David Kaiser is a medical specialist and volunteer who helps facilitate treatment for Ukrainian military and civilian casualties in Poland and in Ukraine, especially amputees, through an array of organizations supporting the humanitarian needs of victims of the unprovoked Russian invasion of Ukraine.
Kaiser is a former Captain Infantry, United States Army, 1968-1971, served as Combat military advisor to the Vietnamese, psychological operations, and instructor in tactics and jungle warfare. Team leader- Mobile Advisory Team I-19, 1969-1970, Que Son, Viet Nam. He brings comprehensive "know how" in the development and operations of new medical initiatives. Mr. Kaiser has developed and operated integrated health care delivery systems including for Health Maintenance Organisations (HMO), Consolidated Medical Group Practices, Hospitals, and Medical Marketing in the USA, Central and Eastern Europe. Medical delivery, physician governance and reimbursement mechanisms continue to evolve into comprehensive and complicated systems. Mr. Kaiser has been influential in implementing many comprehensive delivery initiatives into the infrastructure where health delivery is a major concern.
Background
With the beginning of the war in Ukraine, including the armed military response to the Russian invasion of Ukraine, global leaders have partnered to support a significant increase in wartime injuries and casualties. Individuals with polytrauma and major limb amputation constitute one of the most severe injuries.
Reports from the Ministry of Health, Ukraine confirms that 500+ soldiers, civilians, and children with limb amputations need prosthetic, orthotic, and mental health care. An immediate need has been identified for the development of programs to support these individuals with complex polytrauma. This includes individuals with two or more "trauma" diagnoses, including but not limited to major limb amputation, traumatic brain injury, spinal cord injury, and emotional, physiological, and psychological trauma.
While many military casualties and trauma instances are known, we know many civilian adults and children who have also experienced severe trauma, including loss of a limb, other life-altering injuries, and psychological trauma.
Opportunity
Encouraged the Ministry of Health, Ukraine (which is responsible for wartime rehabilitation), The Ukrainian National Guard, Baylor College of Medicine, the Polish government healthcare system, and 'Alliance for Innovation (AFI), a US/Polish entity focused on healthcare delivery and trauma treatment, have established a rehabilitation center of excellence in Poland to manage short and long-term patient care.
Baylor's team includes experts from Center for Prosthetic & Orthotic Care and Clinical Innovation, the H. Ben Taub Department of Physical Medicine and Rehabilitation, and the Center for Global Health. AFI's team includes medical professionals, retired military experts, logistic experts, and Not for Profit (NPO) staff.
This opportunity has resulted in an advanced team to establish the prosthetic and rehabilitation components various settings in Poland that will be set to treat individuals with amputation, polytrauma, PTSD, and other rehab needs.
• Long-term care will be coordinated with local prosthetists and orthotists from Poland and Ukraine, with Baylor's clinicians working closely with the local teams, including Ottobock Poland (global prosthetic company), to address the acute and long-term challenges.
• Establishing a state-of-the-art clinic and laboratory will be designed to provide the best available care to the victims of the war in Ukraine and the surrounding regions.
• The operational team includes academic faculty and clinicians, military operation specialist, wartime physicians, and local/global leaders with support from the Ukrainian and Polish Ministries of Health, the Ukrainian National Guard, and multiple governmental, humanitarian, NPOs, academic, and private organizations.
• This center will originate in Poland's CSK MSWiA (Sziptala Kliniczznego Ministry of Interior Hospital) located in Warsaw. It will provide prosthetic, orthotic, psychological, physical medicine, orthopedics, musculoskeletal, and polytrauma rehab in line with these specialties and targeted therapies for rehabilitation and restoration.
• Other hospitals and rehabilitation facilities in addition to the one in Warsaw have offered their services.
Other Involvement and Support:
August Mission provided logistical support, and Operation Walk Chicago offered to provide wheelchairs for the patients. Also, the Virginia Commonwealth University and Denver, Colorado's Craig Hospital for Traumatic Brain Injury/Neurological Disorder, and others may send volunteers, while the University of Massachusetts' Spalding Rehabilitation Center may provide a telemedicine solution to the project.
The first patients arrived in Warsaw in mid-November 2022 and were immediately housed in a hotel annex on the hospital campus.
The first two soldiers lost their left arms during combat operations in March and April, 2022 in Mariupol. After amputation, one was also a prisoner of war for 1 an ½ months until the first prisoner swap.
They were identified by the National Guard of Ukraine, necessary papers processed including the signature of Informed consent previously developed by our legal team in English, Polish, and Ukrainian; this to agree to transportation cross-border, sharing of medical records, and treatment protocols.
Once settled in the hotel, Ottobock was with them the following day to meet and explain the prosthesis process, demonstrate expectations, take measurements, and arrange for follow up meeting for fittings and training.
The following day, Alliance of Innovation met to provide psychological evaluation and assessment for future needs.
A patient advocate to interface for communication, other needs such as washing clothes, access to television in Ukrainian and hair cut would interface for other amenities.
These soldiers were properly fitted, trained, informed of procedures for follow-up, and the onsite team returned them to their homes and families just before Christmas.
---
THANKS TO OUR PARTNERS IN GLOBAL AFFAIRS AWARENESS AND EDUCATION OUTREACH

THANKS TO OUR PARTNERS IN GLOBAL AFFAIRS AWARENESS
THANKS TO DISTINGUISHED VISITING SPEAKER SERIES PARTNERS
THANKS TO TNWAC CORPORATE MEMBERS FOR SUPPORT TO EDUCATION OUTREACH PROGRAMS

THANKS TO OUR SUPPORTERS IN GLOBAL AFFAIRS AWARENESS AND EDUCATION OUTREACH

THANKS TO OUR PARTNERS IN GLOBAL AFFAIRS AWARENESS AND EDUCATION OUTREACH
A PROUD MEMBER OF THE WORLD AFFAIRS COUNCILS OF AMERICA SINCE 2007 AND CO-WINNER OF THE COUNCIL OF THE YEAR (2022)
Tennessee World Affairs Council Profile | Community Foundation of Middle Tennessee
Member, Center for Nonprofit Management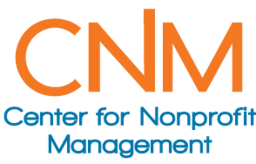 THE MISSION of the nonprofit, nonpartisan Tennessee World Affairs Council is to promote international awareness, understanding and connections to enhance the region's global stature and to prepare Tennesseans to thrive in our increasingly complex and connected world.
THE VISION of  the Tennessee World Affairs Council is a well-informed community that thinks critically about the world and the impact of global events.