TNWAC | World Affairs Council of the Year 2022 – Co-Winner
Thank you for your support to make our work possible. 
TNWAC had the honor of talking with Her Excellency Geraldine Byrne Nason, Ambassador of the Republic of Ireland to the United States in January. TNWAC President Patrick Ryan spoke with her about the business interests connecting Ireland and Tennessee and the wider United States, political developments in Ireland and the European Union and the special relationship between Ireland and the United States and the historical connections to Tennessee.
If you missed it you can watch the video of the conversation, listen to the Podcast (wherever you get Pods look for "Global Tennessee) and read the transcript. Links below.
Happy St. Patty's Day!
---
Our cultural ties, that's what binds us
Our sense is of being well embedded in the United States as Irish people with a heritage that's rich and deep. Ten percent of the population of the United States identify as Irish. That's normally associated with the northern United States, with Boston, Chicago, traditional big Irish cities and towns, San Francisco, New York. But in fact, if you look at Tennessee, you'll see that 10% of people in Tennessee also identify as being Irish or Scots-Irish.
---
The people-to-people relationship is absolutely the basis on which we began this love affair between the two countries. And it's driven forward by that link. I feel that as an Irish Ambassador in Washington, I'm stunned by the welcome, but also by the interest that people have in Irish links with each other. President Biden, your current president, happens to be probably the most Irish president since John F Kennedy. And I would say poetically that this is the 60th anniversary since John F Kennedy visited Ireland, and we intend to mark that in June in Ireland. You know, he and his family are beloved on the island of Ireland.
And President Biden, as it happens, comes from — his Finnegan part of his ancestry comes from my home county, County Louth. So, when I was introduced to him just before Christmas, it was like two Louth people having a first chat. He immediately raised our common Louth roots.
So, all of this revolves around, you know, it's not macro level diplomacy, high vision and trade deals that make a relationship. It's the people-to-people relationship.
I would have to say, since I've arrived here in Tennessee, that I'm also so struck by how big a part music plays in that relationship and that traffic of our musicians in both directions. I know you sent the banjo to us and we've made very good use of it. But also listening to your amazing Bluegrass music, the Country and Western music you hear in this region. It's so resonant of traditional Irish music. And we're so thrilled that that cross-pollenization has taken. And I know that here tomorrow I'm going to go to Compass Records who record an extraordinary amount of traditional Irish music, probably the biggest player in the field. So, bringing a very new and modern link between our two cultural offers,
We, you know, we want to grow that relationship. We claim Elvis Presley, Dolly Parton, as well as Davy Crockett and your presidents. Garth Brooks was just in Ireland and took over the whole island for a few weeks. And people are culturally interested in the United States, and we like to think that our music and our dance — Riverdance are here at the moment, I spent a lot of my youth as an Irish dancer. I believe it's one of the more extraordinary expressions of our cultural offer here in the United States.
And I'm also delighted to see, which is a new, relatively new development that a number of your universities have Irish studies programs. I've just come from a number of years in New York where at the Irish Center, Irish Glucksman House at NYU in New York has a very vibrant Irish studies program. I know that we have them in Boston. We have them on the West Coast in several universities. I'd love to see more US students engaging in those. That opens up the window then as many US students who go on their year abroad spend time in Dublin. We're very welcoming. Most of our universities have numbers of U.S. students.
So, our cultural ties, that's what binds us. They're deep. They're sincere. But I like to use the phrase that they're also ties that bind us they're with nostalgia but we're looking ahead. So, it's nostalgia with a keen eye to the next generation and the future. And I hope over my time as Ambassador I at least manage to grow that one little bit. And I'll be back to Tennessee to see how the roots are growing.
Click on image for Video of our interview.
---
---
Ambassador Geraldine Byrne Nason assumed her role as Ireland's 19th Ambassador to the United States in August 2022. Geraldine was Ambassador and Permanent Representative of Ireland to the United Nations in New York (2017- 22). Previously, she served as Ambassador to France (2014-17), Second Secretary General in the Department of the Taoiseach (Prime Minister) (2011-14), Ambassador and Ireland's Deputy Permanent Representative to the EU (2005-11)), and Director of the National Forum on Europe (2004-05).
During her career, Ambassador Byrne Nason has served in Brussels, New York, Paris, Vienna and Helsinki. As Second Secretary-General in the Department of the Taoiseach from 2011-2014, she was the highest ranking female public servant in Ireland. During that period, she also was Secretary General of Ireland's Economic Management Council.
On her arrival in New York, Ambassador Byrne Nason led Ireland's successful campaign for a seat on the United Nations Security Council, and led the New York Security Council team for the 2021-2022 term. Geraldine was Chair of the United Nations Commission on the Status of Women (CSW) for 2018 and 2019. She has also co-chaired high-level political negotiations on the hundredth anniversary of the birth of Nelson Mandela and on the 'Samoa pathway' for Small Island Developing States.
A native of County Louth, in 2020 Ambassador Byrne Nason was awarded the Freedom of Drogheda, the town's highest honour and was the third woman to receive the award of its 35 recipients. In 2014, Geraldine was elected a Member of the Royal Irish Academy, Ireland's highest academic honour. Ambassador Byrne Nason holds an Honorary Doctorate of Law from Maynooth University as well as Master's and Bachelor's degrees in Literature from Saint Patrick's College in Maynooth (NUIM). Ambassador Byrne Nason is married and has one son.
Support TNWAC and Global Affairs Education In Our Schools
---
THANKS TO TNWAC CORPORATE MEMBERS FOR SUPPORT TO EDUCATION OUTREACH PROGRAMS

THANKS TO OUR PARTNERS IN GLOBAL AFFAIRS AWARENESS AND EDUCATION OUTREACH

A PROUD MEMBER OF THE WORLD AFFAIRS COUNCILS OF AMERICA SINCE 2007
THANKS TO OUR PARTNERS IN GLOBAL AFFAIRS AWARENESS AND EDUCATION OUTREACH
THANKS TO OUR PARTNERS IN GLOBAL AFFAIRS AWARENESS AND EDUCATION OUTREACH

THANKS TO OUR PARTNERS IN GLOBAL AFFAIRS AWARENESS AND EDUCATION OUTREACH
Tennessee World Affairs Council Profile | Community Foundation of Middle Tennessee
Member, Center for Nonprofit Management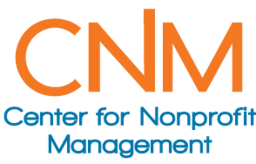 THE MISSION of the nonprofit, nonpartisan Tennessee World Affairs Council is to promote international awareness, understanding and connections to enhance the region's global stature and to prepare Tennesseans to thrive in our increasingly complex and connected world.
THE VISION of  the Tennessee World Affairs Council is a well-informed community that thinks critically about the world and the impact of global events.