CLICK IMAGE FOR QUIZ
Thanks to Quiz writers Abigail Blackburn of Belmont University and Silas McClung of the University of the South for another excellent round of questions.
We invite you to become members of the TNWAC no matter where you live. We welcome our friends from around the country and around the world to be part of our work to inform and inspire our communities to know the world. Visit TNWAC.org/join and TNWAC.org/donate.
Last Week's Quiz Winners
Are you on the list of last week winners? If you become a member of TNWAC you could be the end of the month prize winner.
Michelle Eaton, Peoria, IL
Charles Bowers, Nashville, TN
Steve Freidberg. Boston, MA
Mike Nelson, Saco, ME
Murphy Wilkinson, Streator, IL
Yezzie Dospil, Nashville, TN
Barbara Cleland, Weston, CT
Angela Weck, Peoria, IL
Basil G. Smith, Jacksonville, FL
Agnes Smith. Saskatchewan, Canada
Kim Roberts, Southlake, TX
Elmedine Brkic, Jyväskylä, Finland
MONTHLY QUIZ PRIZES ARE AWARDED TO DUES PAYING MEMBERS OF THE TNWAC WHO ARE MONG THE WEEKLY WINNERS FOR THAT MONTH.
APRIL QUIZ PRIZE WINNER
HANNAH OSBORNE, CHAPEL HILL, TN
Spin Dictators: The Changing Face of Tyranny in the 21st Century
by Sergei Guriev and Daniel Treisman
---
LAST WEEK'S QUESTIONS AND ANSWERS
What in the World? Quiz – Week of April 24-30, 2023
1. The United States evacuated its diplomats and their families from THIS country as fighting between rival commanders worsened. The fighting has killed hundreds and many thousands are fleeing, and the country is on the brink of a humanitarian disaster and a broader conflict.
A. Saudi Arabia
B. Sri Lanka
C. South Sudan
D. Sudan
Correct Response: D. Sudan
https://www.reuters.com/world/africa/sudan-army-okays-foreign-evacuation-khartoum-battle-rages-2023-04-22/
2. The United Nations estimates THIS country will have 1.4286 billion people by the middle of 2023, becoming the world's most populous country. The demographic boom will likely present opportunities and challenges for the South Asian nation.
A. India
B. China
C. Pakistan
D. Indonesia
Correct Response: A. India
https://www.wsj.com/articles/indias-population-to-surpass-chinas-by-midyear-b6d6ce57
3. The recent major leak of highly classified U.S. intelligence materials disclosed Afghanistan was a staging ground for terrorist attack planning against America by THIS group.
A. ISIS
B. Al Qaeda
C. Taliban
D. PSS
Correct Response: A. ISIS
https://www.washingtonpost.com/national-security/2023/04/22/afghanistan-terrorism-leaked-documents/
4. A comprehensive Defense Review released by THIS AUKUS member highlighted "radically different" security threats and positioned defense policy to deal with a "major conflict in the region that directly threatens our national interest."
A. United Kingdom
B. Australia
C. India
D. Japan
Correct Response: B. Australia
https://www.theguardian.com/australia-news/2023/apr/24/the-defence-review-says-australia-is-at-little-risk-of-a-land-invasion-but-thats-not-where-the-threats-end
5. Ukraine's "rightful place" is in NATO according to THIS Secretary General of the alliance on a visit to Kyiv.
A. Stoltenberg
B. von der Leyden
C. Hahn
D. Schmit
Correct Response: A. Stoltenberg
https://apnews.com/article/russia-ukraine-war-stoltenberg-dd2432f52abc743a5f3592cec210a69e
6. Comments by THIS leader on a flight back from a Beijing summit calling for European strategic autonomy and warning about following Washington policy too closely continue to draw criticism from foreign capitals. Referring to the threat to Taiwan he said his country should avoid "getting caught up in crises that are not ours."
A. British PM Sunak
B. French President Macron
C. German Chancellor Scholz
D. Turkish President Erdogan
Correct Response: B. French President Macron
https://www.voanews.com/a/france-seeks-to-calm-diplomatic-storm-over-macron-s-china-taiwan-comments-/7059463.html
7. A Russian warplane bombed the city of Belgorod causing concern because of THIS consideration.
A. Belgorod is a UNESCO World Heritage city
B. The target in Belgorod was a clearly marked hospital
C. The city of Belgorod is in Russia
D. Belgorod is a Russian occupied city in the Donbas
Correct Response: C. The city of Belgorod is in Russia
https://apnews.com/article/russia-ukraine-belgorod-bomb-4c806ca6765e018ffccef16c233013a7
8. Officials in Latvia, Estonia and Lithuania summoned ambassadors from THIS country for clarification of comments made by its Ambassador to France that former Soviet countries lacked "effective status in international law," questioning the sovereignty of many European nations.
A. India
B. Belarus
C. Turkey
D. China
Correct Response: D. China
https://www.cnn.com/2023/04/24/china/china-ambassador-lu-shaye-baltic-soviet-states-europe-intl-hnk/index.html
9. Chile announced the state will take control of THIS industry, essential to the global production of electric vehicles. Chile has the world's largest reserves and produces the second largest amount of the critical mineral.
A. Cadmium
B. Magnesium
C. Lithium
D. Cobalt
Correct Response: C. Lithium
https://www.reuters.com/markets/commodities/chiles-boric-announces-plan-nationalize-lithium-industry-2023-04-21/
10. Leaders of THIS 15-nation bloc agreed to introduce bans on assault-style weapons in their countries to curb the spike in gun violence and weapon smuggling. Bahamian Prime Minister and Chairman Phillip Davis said that nearly 99 percent of illegal guns collected in his nation could trace back to the US.
A. C-15
B. African Union
C. Caricom
D. ECWAS
Correct Response: C. Caricom
https://www.washingtonpost.com/world/2023/04/19/caribbean-assault-weapon-ban-caricom-rowley/f531ccbe-dee3-11ed-a78e-9a7c2418b00c_story.html
Copyright 2015-2023 Tennessee World Affairs Council
---
THANKS TO TNWAC CORPORATE MEMBERS FOR SUPPORT TO EDUCATION OUTREACH PROGRAMS

THANKS TO OUR PARTNERS IN GLOBAL AFFAIRS AWARENESS AND EDUCATION OUTREACH

A PROUD MEMBER OF THE WORLD AFFAIRS COUNCILS OF AMERICA SINCE 2007
THANKS TO OUR PARTNERS IN GLOBAL AFFAIRS AWARENESS AND EDUCATION OUTREACH
THANKS TO OUR PARTNERS IN GLOBAL AFFAIRS AWARENESS AND EDUCATION OUTREACH

THANKS TO OUR PARTNERS IN GLOBAL AFFAIRS AWARENESS AND EDUCATION OUTREACH
Tennessee World Affairs Council Profile | Community Foundation of Middle Tennessee
Member, Center for Nonprofit Management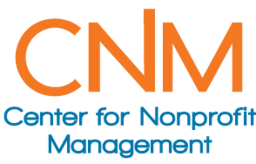 THE MISSION of the nonprofit, nonpartisan Tennessee World Affairs Council is to promote international awareness, understanding and connections to enhance the region's global stature and to prepare Tennesseans to thrive in our increasingly complex and connected world.
THE VISION of  the Tennessee World Affairs Council is a well-informed community that thinks critically about the world and the impact of global events.