THANKS TO ALL OF THE QUIZ TAKERS WHO JOINED TNWAC LAST WEEK IN RESPONSE TO OUR APPEAL.
CLICK IMAGE FOR QUIZ
We invite you to become members of the TNWAC no matter where you live. We welcome our friends from around the country and around the world to be part of our work to inform and inspire our communities to know the world. Visit TNWAC.org/join and TNWAC.org/donate.
Last Week's Quiz Winners
Don Moore, Mount Juliet, TN
Jack Mahoney, Saco, ME
Steve Freidberg, Boston, MA
Cathy Dopp, Grand Rapid, MI
Christine Laemmar, Brookfield, WI
Basil G. Smith, Jacksonville, FL
Tim Stewart, Nashville, TN
Charles Bowers, Nashville, TN
Francisco, Campbell, Washington, DC
Patricia Miletich, Ventura, CA
Barbara Gubbin, Jacksonville, FL
Andy Indorf, ME
Joyce Rosenberger, Peoria IL
Leanne Drullette, Canada
Roger French, Washington, IL
Murphy Wilkinson, Streator, IL
Silas McClung, Sewanee, TN
Shashi Verma, TN
Are you on the list of last week winners? If you become a member of TNWAC you could be the end of the month prize winner.
MONTHLY QUIZ PRIZES ARE AWARDED TO DUES PAYING MEMBERS OF THE TNWAC WHO ARE MONG THE WEEKLY WINNERS FOR THAT MONTH.
FEBRUARY QUIZ PRIZE WINNER
SILAS MCCLUNG, SEWANEE, TN
MARCH QUIZ PRIZE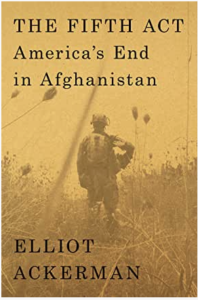 The Fifth Act: America's End in Afghanistan
by Elliott Ackerman
Elliot Ackerman left the American military ten years ago, but his time in Afghanistan and Iraq with the Marines and later as a CIA paramilitary officer marked him indelibly. When the Taliban began to close in on Kabul in August 2021 and the Afghan regime began its death spiral, he found himself pulled back into the conflict. Afghan nationals who had worked closely with the American military and intelligence communities for years now faced brutal reprisal and sought frantically to flee the country with their families. The official US government evacuation effort was a bureaucratic failure that led to a humanitarian catastrophe. With former colleagues and friends protecting the airport in Kabul, Ackerman joined an impromptu effort by a group of journalists and other veterans to arrange flights and negotiate with both Taliban and American forces to secure the safe evacuation of hundreds. These were desperate measures taken during a desperate end to America's longest war. For Ackerman, it also became a chance to reconcile his past with his present.
 
The Fifth Act is an astonishing human document that brings the weight of twenty years of war to bear on a single week, the week the war ended. Using the dramatic rescue efforts in Kabul as his lattice, Ackerman weaves a personal history of the war's long progression, beginning with the initial invasion in the months after 9/11. It is a play in five acts, the fifth act being the story's tragic denouement, a prelude to Afghanistan's dark future. Any reader who wants to understand what went wrong with the war's trajectory will find a trenchant account here. But The Fifth Act also brings readers into close contact with a remarkable group of characters, American and Afghan, who fought the war with courage and dedication, and at great personal cost. Ackerman's story is a first draft of history that feels like a timeless classic.
Cover to Cover with Elliott Ackerman — hear from the author at our WACA conversation.
---
LAST WEEK'S QUESTIONS AND ANSWERS
What in the World? Quiz – Week of February 27-March 5, 2023
1. At least 62 migrants died and dozens more are missing from a wooden boat that wrecked amid a storm on a reef off THIS country's coast. The over 160 migrants – mostly Afghans, Pakistanis and Iraqis – on the boat were seeking refuge in Europe.
A. Greece
B. Cyprus
C. Italy
D. France
Correct Response: C. Italy
https://www.nbcnews.com/news/world/migrant-boat-shipwreck-italy-coast-death-toll-rcna72415
2. European Commission President Ursula von der Leyen was to meet with both King Charles III and Prime Minister Rishi Sunak to discuss an agreement on the sticky post-Brexit issue of trade borders with THIS part of the United Kingdom.
A. Scotland
B. Wales
C. Northern Ireland
D. Gibraltar
Correct Response: C. Northern Ireland
https://news.yahoo.com/brexit-latest-eu-von-der-122850574.html
3. President Putin's suspension of his country's participation in the last remaining U.S.-Russia nuclear arms control treaty, New START, raises stakes over negotiations with THIS country that has the third largest in the world's growing nuclear arsenal, and a unique "no first use" pledge.
A. North Korea
B. Iran
C. China
D. India
Correct Response: C. China
https://www.reuters.com/world/europe/putins-nuclear-treaty-move-raises-stakes-over-chinas-growing-arsenal-2023-02-22/
4. Israeli fighter jets struck THIS U.S.-designated terror group's affiliated weapons-manufacturing facility following the firing of six rockets from the Gaza Strip, the coastal Palestinian enclave ruled by the group, and an Israeli raid in the occupied West Bank, leaving at least 11 Palestinians dead.
A. Hamas
B. Al-Qaeda
C. Harakat al-Sabireen
D. ISIS
Correct Response: A. Hamas
https://www.wsj.com/articles/israel-strikes-hamas-sites-as-conflict-widens-114307fe?mod=djem10point
5. The European Union Commission announced it has temporarily banned THIS popular social media app from the phones used by employees as a cybersecurity measure joining similar moves in the U.S. by more than half of the states and Congress.
A. Instagram
B. Facebook
C. Twitter
D. TikTok
Correct Response: D. Tik Tok
https://www.nbcnews.com/tech/tech-news/tiktok-banned-eu-commission-phones-cybersecurity-rcna71953
6. During the first bilateral security talk in four years, China and THIS Asian nation discussed their concerns about the other's respective military power. These two nations also depend on each other for trade and manufacturing and are two of the world's economic powerhouses.
A. India
B. Philippines
C. Singapore
D. Japan
Correct Response: D. Japan
https://www.reuters.com/world/asia-pacific/japan-china-hold-first-security-talks-four-years-2023-02-22/
7. Despite issuing a 12-point peace plan for Ukraine, that fails to call for Russian withdrawal, THIS country is reported to be considering supplying Moscow with artillery, ammunition, drones and other war materials. The White House has warned of serious consequences if it arms Russia.
A. India
B. Iran
C. North Korea
D. China
Correct Response: D. China
https://www.nbcnews.com/news/world/russia-ukraine-war-china-artillery-ammunition-us-intelligence-rcna72353
8. The tightest election result from Saturday in THIS, the most populous country in Africa, continued to be counted as Cinderella candidate Peter Obi won the Lagos district vote. Obi's Labor Party is challenging the two-party contest that has dominated since military rule ended in 1999.
A. South Africa
B. Egypt
C. Nigeria
D. Ghana
Correct Response: C. Nigeria
https://www.msn.com/en-us/news/world/nigeria-set-to-announce-more-election-results/ar-AA17YMjb
9. In another threat against the U.S. and its NATO allies THIS former Russian President (2008-2012) and Putin protégé said for the third time in two weeks that Moscow would use nuclear weapons if the West continued to arm Ukraine.
A. Dmitry Medvedev
B. Yevgeny Prigozhin
C. Sergei Shoigu
D. Sergei Lavrov
Correct Response: A. Dmitry Medvedev
https://www.msn.com/en-us/news/world/russia-threatens-armageddon-if-west-fails-to-halt-arming-of-ukraine/ar-AA17Zdtv
10. As the first Leopard tanks arrived in Ukraine from Poland to bolster Kyiv's fight with Russia, President Zelenskyy continued to ask for fighter jets from the West. President Biden said that THIS warplane in question was not needed by Ukraine and would not now be sent.
A. F-15 Eagle
B. F-14 Tomcat
C. F-16 Falcon
D. A-10 Thunderbolt
Correct Response: C. F-16 Falcon
https://news.yahoo.com/white-house-clarifies-bidens-words-071936136.html
Copyright 2015-2023 Tennessee World Affairs Council
---
THANKS TO TNWAC CORPORATE MEMBERS FOR SUPPORT TO EDUCATION OUTREACH PROGRAMS

THANKS TO OUR PARTNERS IN GLOBAL AFFAIRS AWARENESS AND EDUCATION OUTREACH

A PROUD MEMBER OF THE WORLD AFFAIRS COUNCILS OF AMERICA SINCE 2007
THANKS TO OUR PARTNERS IN GLOBAL AFFAIRS AWARENESS AND EDUCATION OUTREACH
THANKS TO OUR PARTNERS IN GLOBAL AFFAIRS AWARENESS AND EDUCATION OUTREACH

THANKS TO OUR PARTNERS IN GLOBAL AFFAIRS AWARENESS AND EDUCATION OUTREACH
Tennessee World Affairs Council Profile | Community Foundation of Middle Tennessee
Member, Center for Nonprofit Management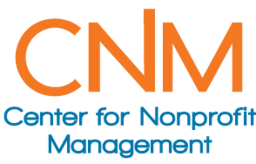 THE MISSION of the nonprofit, nonpartisan Tennessee World Affairs Council is to promote international awareness, understanding and connections to enhance the region's global stature and to prepare Tennesseans to thrive in our increasingly complex and connected world.
THE VISION of  the Tennessee World Affairs Council is a well-informed community that thinks critically about the world and the impact of global events.