CLICK IMAGE FOR QUIZ
We invite you to become members of the TNWAC no matter where you live. We welcome our friends from around the country and around the world to be part of our work to inform and inspire our communities to know the world. Visit TNWAC.org/join and TNWAC.org/donate.
Last Week's Quiz Winners
Nick McCall, Knoxville, TN
Steve Freidberg, Boston, MA
Pete Griffin, Nashville, TN
Tucker Handley, North Olmstead, OH
Alisa Starbird, Stephenville, TX
Adam Leff, Bethel, ME
Charles Bowers, Nashville, TN
Maureen Melville, Crest Hill, IL
Rich Buck, Peoria, IL
Michelle Eaton, Peoria, IL
Bernie Drake, Peoria, IL
Martha Trammell, Nashville, IL
Christine Laemmar, Brookfield, WI
Barbara Gubbin, Jacksonville, FL
Roger French, Washington, IL
Leslie Fort, Virginia Beach, VA
Basil G. Smith, Jacksonville, FL
James Gossert, Shillington, PA
Hannah Osborne, Chapel Hill, TN
Seth Osborne, Chapel Hill, TN
Liam Casco, Naples, FL
Are you on the list of last week winners? If you become a member of TNWAC you could be the end of the month prize winner.
MONTHLY QUIZ PRIZES ARE AWARDED TO DUES PAYING MEMBERS OF THE TNWAC WHO ARE MONG THE WEEKLY WINNERS FOR THAT MONTH.
MARCH QUIZ PRIZE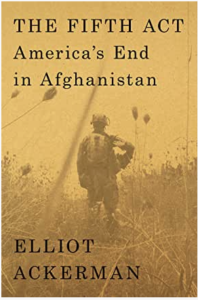 The Fifth Act: America's End in Afghanistan
by Elliott Ackerman
Elliot Ackerman left the American military ten years ago, but his time in Afghanistan and Iraq with the Marines and later as a CIA paramilitary officer marked him indelibly. When the Taliban began to close in on Kabul in August 2021 and the Afghan regime began its death spiral, he found himself pulled back into the conflict. Afghan nationals who had worked closely with the American military and intelligence communities for years now faced brutal reprisal and sought frantically to flee the country with their families. The official US government evacuation effort was a bureaucratic failure that led to a humanitarian catastrophe. With former colleagues and friends protecting the airport in Kabul, Ackerman joined an impromptu effort by a group of journalists and other veterans to arrange flights and negotiate with both Taliban and American forces to secure the safe evacuation of hundreds. These were desperate measures taken during a desperate end to America's longest war. For Ackerman, it also became a chance to reconcile his past with his present.
 
The Fifth Act is an astonishing human document that brings the weight of twenty years of war to bear on a single week, the week the war ended. Using the dramatic rescue efforts in Kabul as his lattice, Ackerman weaves a personal history of the war's long progression, beginning with the initial invasion in the months after 9/11. It is a play in five acts, the fifth act being the story's tragic denouement, a prelude to Afghanistan's dark future. Any reader who wants to understand what went wrong with the war's trajectory will find a trenchant account here. But The Fifth Act also brings readers into close contact with a remarkable group of characters, American and Afghan, who fought the war with courage and dedication, and at great personal cost. Ackerman's story is a first draft of history that feels like a timeless classic.
Cover to Cover with Elliott Ackerman — hear from the author at our WACA conversation.
---
LAST WEEK'S QUESTIONS AND ANSWERS
What in the World? Quiz – Week of March 20-26, 2023
1. President Xi Jinping is traveling to Moscow for a summit with President Vladimir Putin. THIS was the last time the two leaders met when they affirmed "no limits to Sino-Russian cooperation – no forbidden zones."
A. 2021 Summit of the Shanghai Cooperation Organization (SCO)
B. G20 Summit in Australia in 2022
C. Olympic Games in Beijing in 2022
D. UN General Assembly Opening 2021
Correct response: C. Olympic Games in Beijing in 2022
https://www.bbc.com/news/world-europe-64986486
2. Kyiv's request for war planes is being answered by THIS NATO country which is sending four MiG-29 fighter jets to Ukraine. Warsaw has led the way in support to Ukraine since the unprovoked Russian invasion, taking millions of refugees.
A. Hungary
B. Romania
C. Turkey
D. Poland
Correct Response: D. Poland
https://www.cnn.com/2023/03/16/europe/poland-fighter-jets-ukraine-intl/index.html
3. Russian military forces took THIS provocative action in the Black Sea last week.
A. Downed a U.S. Reaper UAV
B. Blinded a U.S. reconnaissance aircraft pilot with a laser
C. Rammed a U.S. Sixth Fleet destroyer patrolling south of Ukraine
D. Blocked departure of UN authorized grain shipment from Odessa
Correct Response: A. Downed a U.S. Reaper UAV
https://www.nbcnews.com/news/world/us-releases-video-russian-fighter-jet-colliding-drone-black-sea-rcna75221
4. North Korea launched another ICBM, just prior to a South Korea-Japan summit. In response THIS leader in Seoul ordered the military to continue ongoing major US-ROK exercises and to improve security cooperation with Washington.
A. Yoon Suk Yeol
B. Fumio Kishida
C. Park Jin
D. Li Qiang
Correct Response: A. Yoon Suk Yeol
https://apnews.com/article/north-korea-missile-launch-us-military-drills-fbbe3be09a9bd812baa541ea9b84832e
5. President Vladimir Putin visited Crimea and THIS city which was devastated by the Russian military during a three-month siege following the February 2022 invasion.
A. Odessa
B. Kharkiv
C. Bakhmut
D. Mariupol
Correct Response: D. Mariupol
https://www.cnn.com/2023/03/19/europe/putin-mariupol-visit-icc-intl-hnk/index.html
6. Iran and Saudi Arabia agreed to restore diplomatic relations, which were severed in 2016, after talks facilitated by THIS country.
A. United States
B. United Kingdom
C. France
D. China
Correct Response: D. China
https://thehill.com/policy/international/3895412-five-things-to-know-about-the-iran-saudi-deal-brokered-by-china/
7. A warrant issued by THIS body charged Vladimir Putin with personal responsibility for war crimes connected with the abduction of Ukrainian children.
A. ICC
B. UNSC
C. Geneva Ukraine Tribunal
D. Government of Ukraine
Correct Response: A. ICC
https://apnews.com/article/icc-putin-war-crimes-ukraine-9857eb68d827340394960eccf0589253
8. The French National Assembly will consider a no-confidence vote in the government of Emmanuel Macron who acted unilaterally in dealing with THIS issue that has led to large, widespread protests.
A. Protesting immigration deal with Britain
B. Protesting new taxes on second homes
C. Protesting changes to retirement benefit age
D. Protesting military support to Ukraine
Correct Response: C. Protesting changes to retirement benefit age
https://www.france24.com/en/europe/20230319-pension-protests-heap-pressure-on-macron-ahead-of-crucial-vote-for-france
9. Skyrocketing inflation in THIS economically troubled Southern Cone nation topped 100% in February meaning the cost of goods has doubled in a year. Meanwhile the government in Buenos Aires has tried capping the prices for good and some other products with little success.
A. Brazil
B. Uruguay
C. Argentina
D. Chile
Correct Response: C. Argentina
https://www.bbc.com/news/world-latin-america-64960385
10. At least 22 people, including three monks, were massacred at a monastery in THIS nation. The military junta that seized power two years ago, deposing Nobel laureate Aung San Suu Kyi and precipitating a civil war, admitted there were troops in the area.
A. Indonesia
B. Cambodia
C. Malaysia
D. Myanmar
Correct Response: D. Myanmar
https://www.reuters.com/world/asia-pacific/least-22-people-killed-suspected-massacre-myanmar-monastery-2023-03-17/
Copyright 2015-2023 Tennessee World Affairs Council
---
THANKS TO TNWAC CORPORATE MEMBERS FOR SUPPORT TO EDUCATION OUTREACH PROGRAMS

THANKS TO OUR PARTNERS IN GLOBAL AFFAIRS AWARENESS AND EDUCATION OUTREACH

A PROUD MEMBER OF THE WORLD AFFAIRS COUNCILS OF AMERICA SINCE 2007
THANKS TO OUR PARTNERS IN GLOBAL AFFAIRS AWARENESS AND EDUCATION OUTREACH
THANKS TO OUR PARTNERS IN GLOBAL AFFAIRS AWARENESS AND EDUCATION OUTREACH

THANKS TO OUR PARTNERS IN GLOBAL AFFAIRS AWARENESS AND EDUCATION OUTREACH
Tennessee World Affairs Council Profile | Community Foundation of Middle Tennessee
Member, Center for Nonprofit Management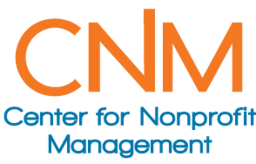 THE MISSION of the nonprofit, nonpartisan Tennessee World Affairs Council is to promote international awareness, understanding and connections to enhance the region's global stature and to prepare Tennesseans to thrive in our increasingly complex and connected world.
THE VISION of  the Tennessee World Affairs Council is a well-informed community that thinks critically about the world and the impact of global events.