Dear Members and Friends of the World Affairs Council:
Have we got some spectacular programs for you!
Before we get to next week let me remind you of this past week's COVID-19 Global Town Hall. It was a fantastic joint effort among your World Affairs Council and six sister Councils. We brought together distinguished physicians, public health officials, healthcare policymakers, academics, and, spectacularly, journalists from around the world — covering Russia, China, Iran, and Latin America. The Wednesday/Thursday town hall was kicked off with a keynote, scene setter presentation on the COVID-19 pandemic by Dr. Ezekiel Emanuel, MD, PhD. It was a masterful presentation on the U.S. response and a detailed explanation of what it is going to take to field a COVID-19 vaccine. This is a must see presentation and you will find it on our Youtube.com/TNWAC channel.
Turning to next week. More fantastic programs start on Tuesday evening when I sit down (in front of my Zoom screen) and talk with Professor Thomas Schwartz from Vanderbilt University and we talk about his hot of the presses book, "Henry Kissinger and American Power: A Political Biography." You'll want the book after hearing Dr. Schwartz describe one of the most fascinating diplomats and power brokers in American history. That's Tuesday at 7:00pm CT.
Wednesday at 1pm CT  join Ambassador Dick Bowers, Dr. Breck Walker and I, for the weekly news review. We take a deep dive into three key issues in the news to provide analysis and commentary from the perspectives of diplomacy, academia and intelligence.  Two of the three topics for next week are: the recently released Pentagon report on "China Military Power," and a preview of the upcoming opening of the United Nations General Assembly, marking the 75th anniversary of the UN.
Thursday at 5:30 CT we will bring you a SPECIAL PANEL YOU WON'T WANT TO MISS.  Professor Susan Haynes, of the TNWAC Board and Lipscomb University will chair a panel on "China: Confrontation and Conflict or Cooperation." This program is the opening of our Election 2020 series, that we are producing in concert with the Belmont University preparations for the Presidential Debate on October 22nd. The distinguished speakers on the China panel are: Dr. Yang Zhong, University of Tennessee; Susan Glaser, Center for Strategic and International Studies; Jeremy Goldkorn, Editor in Chief SupChina.com; and John Scannapieco, Global Business Team Leader at Baker Donelson. We're very proud to host these experts who will provide insights and perspectives not easily obtained, in understanding America's future with China.
In addition to next week's programs you should look at our Calendar for upcoming Election 2020 programs, weekly News Reviews, Global Nashville with Karl Dean programs, International Careers Panels, and more.
Thanks and be safe.
Patrick W. Ryan, President, TNWAC
p.s. TNWAC needs your support now more than ever. With a suggested donation of $100, you can help the Council continue to offer free and public programming to discuss critical global issues affecting Americans' security and prosperity.
---
Global Dialogue Special Edition | Prof. Thomas Schwartz, author of "Henry Kissinger and American Power: A Political Biography" | Tuesday, September 8 at 7:00pm CT
Join us as we talk with Prof. Thomas Schwartz, Distinguished Professor of History and Politics at Vanderbilt University
The definitive biography of Henry Kissinger―at least for those who neither revere nor revile him
Over the past six decades, Henry Kissinger has been America's most consistently praised―and reviled―public figure. He was hailed as a "miracle worker" for his peacemaking in the Middle East, pursuit of détente with the Soviet Union, negotiation of an end to the Vietnam War, and secret plan to open the United States to China. He was assailed from the left and from the right for his indifference to human rights, complicity in the pointless sacrifice of American and
Vietnamese lives, and reliance on deception and intrigue. Was he a brilliant master strategist―"the 20th century's greatest 19th century statesman"―or a cold-blooded monster who eroded America's moral standing for the sake of self-promotion?
In this masterfully researched biography, the renowned diplomatic historian Thomas Schwartz offers an authoritative, and fair-minded, answer to this question. While other biographers have engaged in hagiography or demonology, Schwartz takes a measured view of his subject. He recognizes Kissinger's successes and acknowledges that Kissinger thought seriously and with great insight about the foreign policy issues of his time, while also recognizing his failures, his penchant for backbiting, and his reliance on ingratiating and fawning praise of the president as a source of power. Throughout, Schwartz stresses Kissinger's artful invention of himself as a celebrity diplomat and his domination of the medium of television news. He also notes Kissinger's sensitivity to domestic and partisan politics, complicating―and undermining―the image of the far-seeing statesman who stands above the squabbles of popular strife.
Rounded and textured, and rich with new insights into key dilemmas of American power, Henry Kissinger and American Power stands as an essential guide to a man whose legacy is as complex as the last sixty years of US history itself.
---
Global News Review | Sep 9 @ 1:00pm CT
Join our team of Ambassador Dick Bowers, Dr. Breck Walker and LCDR Patrick Ryan for expert analysis of current global developments.
Give Dick, Breck and Pat 45 minutes and they'll give you the world. Analysis and entertaining commentary on the top events and issues leading global news reports. Hard to find insights and perspectives from diplomacy, academia and intelligence.
Check out previous Global News Reviews on our YouTube.com/TNWAC channel.
---
ELECTION 2020: China: Confrontation and Conflict or Cooperation | Sep 10 | 5:30-7:00 pm CT
A panel of distinguished speakers with panel chair: Dr. Susan Haynes, PhD.  TNWAC is launching our Election 2020 global awareness series as we prepare for the Presidential Debate hosted by our partner Belmont University on October 22nd. TNWAC will present interviews and panels with distinguished specialists in international affairs to prepare voters with background and context on the critical issues they should know about the world. TNWAC is a nonpartisan educational organization that seeks to educate the community on global affairs.
CHINA: Confrontation and Conflict or Cooperation
Panel Chair: Susan Haynes, PhD
Yang Zhong, PhD, Professor of Political Science, University of Tennessee, Knoxville (Confirmed)
Jeremy Goldkorn, Editor in Chief, SupChina.com (Confirmed)
John Scannapieco, Chair Global Business Team, Baker Donelson, Nashville (Confirmed)
Bonnie S. Glaser, Senior Adviser for Asia; Director, China Power Project; Center for Strategic and International Studies, Washington (Confirmed)
---
THANKS TO OUR PARTNERS IN GLOBAL AFFAIRS AWARENESS AND EDUCATION OUTREACH
THANKS TO OUR PARTNERS IN GLOBAL AFFAIRS AWARENESS AND EDUCATION OUTREACH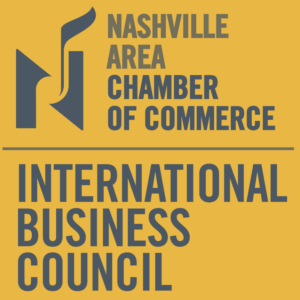 THE MISSION of the nonprofit, nonpartisan Tennessee World Affairs Council is to promote international awareness, understanding and connections to enhance the region's global stature and to prepare Tennesseans to thrive in our increasingly complex and connected world.
THE VISION of  the Tennessee World Affairs Council is a well-informed community that thinks critically about the world and the impact of global events.