China: Confrontation and Conflict or Cooperation?
THURSDAY, SEPTEMBER 10, 2020
VIA ZOOM WEBINAR (Register below)
5:30pm-7:00pm (CDT)
• Panel Chair: Dr. Susan Haynes, PhD
• Dr. Yang Zhong, PhD, Professor of Political Science, University of Tennessee, Knoxville (Confirmed)
• Jeremy Goldkorn, Editor in Chief, SupChina.com (Confirmed)
• John Scannapieco, Chair Global Business Team, Baker Donelson, Nashville (Confirmed)
• Bonnie S. Glaser, Senior Adviser for Asia; Director, China Power Project; Center for Strategic and International Studies, Washington (Confirmed)
TNWAC is launching our Election 2020 global awareness series as we prepare for the Presidential Debate hosted by our partner Belmont University on October 22nd.
TNWAC will present interviews and panels with distinguished specialists in international affairs to prepare voters with background and context on the critical issues they should know about the world.
TNWAC is a nonpartisan educational organization that seeks to educate the community on global affairs.
TNWAC needs your support now more than ever. With a suggested donation of $100, you can help the Council continue to offer free and public programming to discuss critical global issues affecting Americans' security and prosperity.
Dr. Susan Haynes
Susan Turner Haynes is an Assistant Professor of Political Science at Lipscomb University. Prior to her doctorate, Haynes was selected as a Public Policy and Nuclear Threat (PPNT) fellow at the University of California, San Diego. Haynes research specializes in Chinese nuclear strategy (Chinese Nuclear Proliferation: How Global Politics is Transforming China's Weapons Modernization, 2016). In addition, Haynes has published numerous articles in peer-reviewed journals, including Asian Perspectives, Asian Security, PS: Political Science and Politics, Strategic Studies Quarterly, The Nonproliferation Review, and Comparative Strategy. She has also authored chapters in the Ashgate Research Companion on Chinese Foreign Policy, and has a chapter in the forthcoming Routledge volume on Nuclear Modernization. Haynes has been invited to present her research at the Department of Defense Strategic Multilayer Assessment Group and at the Air War College. Haynes is a member of the International Studies Association and American Political Science Association and serves as a board member for the Tennessee World Affairs Council (TNWAC). She serves as sponsor of the Lipscomb Model UN club and co-sponsor of the political science honor society, Pi Sigma Alpha.
Dr. Yang Zhong
Professor Zhong's is Professor of Political Science at the University of Tennessee, Knoxville. His main research interests include Chinese local government and politics, mass political culture in China, Sino-U.S. relations and relations between China and Taiwan. He has published two scholarly books and edited several others. He has published three scholarly books and edited several others. He has also published over 50 journal articles and book chapters. Some of his works have appeared in top political science journals such as The Journal of Politics, Political Research Quarterly and Comparative Political Studies. Dr. Zhong also serves as an External Research Associate at China Policy Institute of the University of Nottingham. He was a Visiting Research Fellow at East Asian Institute of National University of Singapore between January and June 2001 and between July and October 2004. Professor Zhong has received research funding from Chiang Ching-Kuo Foundation for International Scholarly Exchange (USA), Pacific Cultural Foundation, and the University of Tennessee. Professor Zhong has served as President of Association of Chinese Political Studies (USA). He has also served as Interim Director, the Center for International Education, Chair of Asian Studies Committee and Associate Head of Political Science Department at the University of Tennessee.
Mr. Jeremy Goldkorn
Jeremy Goldkorn is the founder and director of Danwei, a research firm which began life in 2003 as a website that translated and analyzed Chinese media, Internet, government regulation, and censorship. In 2009, shortly after Goldkorn opened a consulting business in Beijing to operate the website, it was blocked, and the company pivoted to providing media and market research services. The Financial Times acquired Danwei in 2013. Goldkorn is an affiliate of the Australian National University's Centre on China in the World, and a co-editor of the China Story website and annual China Story Yearbook published by the Centre. He is is co-host of the Sinica podcast, and founder of Great Wall Fresh, a social enterprise to help Chinese peasant farmers run small tourism businesses catering to foreign outdoor enthusiasts. After moving to China in 1995, Goldkorn lived in a workers' dormitory, founded, edited and managed several Chinese- and English-language magazines, ran a design firm, produced a documentary film about African soccer players in Beijing, and rode a bicycle from Peshawar to Kathmandu via Kashgar and Lhasa. He moved to Nashville Tennessee in 2015 and is a board member of the Tennessee China Network.
Ms. Bonnie S. Glaser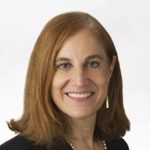 Bonnie S. Glaser is a senior adviser for Asia and the director of the China Power Project at CSIS, where she works on issues related to Asia-Pacific security with a focus on Chinese foreign and security policy. She is concomitantly a nonresident fellow with the Lowy Institute in Sydney, Australia, and a senior associate with the Pacific Forum. Ms. Glaser has worked for more than three decades at the intersection of Asia-Pacific geopolitics and U.S. policy. From 2008 to mid-2015, she was a senior adviser with the CSIS Freeman Chair in China Studies, and from 2003 to 2008, she was a senior associate in the CSIS International Security Program. Prior to joining CSIS, she served as a consultant for various U.S. government offices, including the Departments of Defense and State. Ms. Glaser has published widely in academic and policy journals, including the Washington Quarterly, China Quarterly, Asian Survey, International Security, Contemporary Southeast Asia, American Foreign Policy Interests, Far Eastern Economic Review, and Korean Journal of Defense Analysis, as well as in leading newspapers such as the New York Times and International Herald Tribune and in various edited volumes on Asian security. She is also a regular contributor to the Pacific Forum web journal Comparative Connections. She is currently a board member of the U.S. Committee of the Council for Security Cooperation in the Asia Pacific and a member of both the Council on Foreign Relations and the International Institute for Strategic Studies. She served as a member of the Defense Department's Defense Policy Board China Panel in 1997. Ms. Glaser received her B.A. in political science from Boston University and her M.A. with concentrations in international economics and Chinese studies from the Johns Hopkins School of Advanced International Studies.
Mr. John Scannapieco
John Scannapieco is head of the global business team at Baker Donelson. He assists U.S. and foreign clients in connection with the sale or disposition of assets, as well as the negotiation and drafting of distribution, manufacturing, employment and agency agreements throughout the world, including the United States, Central and South America, Europe and Asia. He works with a variety of U.S.-based companies in connection with their business activities in China, Europe, the Americas and Africa. He also advises companies that are contemplating pursuing a China strategy, as well as those companies that are currently doing business in China or with China-based businesses. Mr. Scannapieco serves as Honorary Consul from Great Britain and Northern Ireland in Tennessee. He is a board member of the Nashville Area Chamber of Commerce's International Business Council and has served as a chairman of the board of the Japan American Society of Tennessee. He also serves as a board member for Tennessee-China Network, Tennessee World Affairs Council and Belmont University Center for International Business. He has been recognized by Mid-South Super Lawyers in International Law.
TNWAC recently spoke with Admiral Bill Owens, former Vice Chairman of the Joint Chief of Staff, about U.S.-China relations. You should watch this program before joining us for the September 10th panel on China.