in association with
Belmont University Center for International Business, the Nashville Area Chamber of Commerce and the American Council on Germany present
GLOBAL TOWN HALL
Russia's Threat to Ukraine: 
The West Responds
Ambassador John Kornblum
Former U.S. Ambassador to Germany and Assistant Secretary of State for European Affairs
Moderator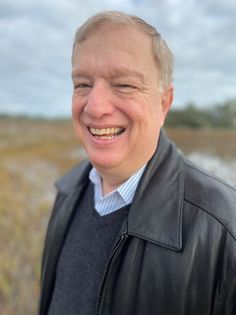 Professor Thomas Schwartz
Distinguished Professor of History, Vanderbilt University
Russian President Vladimir Putin has placed crosshairs on Ukraine, a country he sees as linked to Russia and the people of Ukraine as "one people" with Russians. To back up this fixation with repairing a "historic injustice" Moscow has amassed an invasion force of over 100,000 troops and supporting armor and aircraft near the border with Ukraine. President Biden, leading the West's response, has threatened "massive consequences" to a Russian invasion of Ukraine. 
American and Russian diplomats are set to meet in Geneva on January 10th followed by discussions with NATO and then the Organization for Security and Cooperation in Europe (OSCE). However, the lines are drawn. Putin is demanding an end to NATO's eastward expansion, to include Ukraine, and Biden and the West say there will be a very high economic price to pay as well as increased deployments on NATO's eastern flank.
What is the context for this provocation and what are the U.S. and Allies prepared to do? TNWAC has asked Ambassador John Kornblum to join us from Berlin for a conversation about the crisis — how we got to where we are and what are the courses of action ahead for the U.S. and Europe. 
Ambassador Kornblum is a preeminent authority on America's relationship with Europe, and Germany in particular. 
The conversation was be guided by Distinguished Professor of History, Dr. Thomas Schwartz, of Vanderbilt University.
VIDEO
---
TRANSCRIPT
Amb Kornblum [00:04:32] Thank you very much, Patrick. I'm pleased to be speaking to you from Berlin, but as you know, I also am a resident of Nashville. And so I'm very pleased to be talking with the Tennessee World Affairs Council today.
It's actually quite fitting that we're having this discussion today on Martin Luther King's Day celebration because the world that we're trying to protect in the debates and the, if you will, confrontations with Russia right now is a world which many people put together, including myself 30 years ago, which for the first time was based on a Western world that is from the United States all the way to the Russian border. And in fact, it's beginning to even pass the Russian border, which was based on the principles which Dr. King held so closely. It was a world based on democracy and openness, of freedom, of choice, of noninterference in internal affairs, of freedom, of alliance.
Now, this may seem all so obvious to most of us, but the fact was until 1991-92, when all of these documents were put together, Europe had never in its entire thousands of year history known this kind of system. There had been democracies, especially after World War II, many democracies in Western Europe, but the continent had been divided. It had been ruled by a communist dictatorship, before that by a Nazi dictatorship, and it had all sorts of societies, which in fact were simply emerging into a democratic direction.
So, it was for all of us and for me personally, since I had worked so much on it, it was a great, great period. The early 1990s, when we really believed that we were building a democratic future, not just for Europe, but for the entire democratic world. We were talking a bit before we came on here, and almost all of us who are taking part in this discussion probably have some sort of ancestors in these parts of Europe, which saw so much warfare during the 19th and 20th centuries. And so it's very important for us right now to understand why that democracy seems to be fading in parts of Europe, why there is confrontation, maybe even the fact that threat of war and what our interests are, why we should care about this and what we can do about it.
MORE…CLICK FOR FULL TRANSCRIPT PDF (22 pps)
---
PODCAST
Anywhere you get your Pods, look for "Global Tennessee" and link here.
---
Ambassador John C. Kornblum has a long record of service in the United States and Europe both as a diplomat and as a businessman. He is recognized as an eminent expert on U.S.-European political and economic relations, in particular in Central and Eastern Europe. He served as the U.S. Ambassador to Germany from 1997 to 2001. Before that, he occupied a number of high-level diplomatic posts, including U.S. Assistant Secretary of State for European affairs, Special Envoy for the Dayton Peace Process, U.S. Ambassador to the Organization for Security and Cooperation in Europe (Helsinki Process), Deputy U.S. Ambassador to NATO, and U.S. minister and deputy commandant of forces in divided Berlin. From 2001 to 2009, he was chairman of Lazard Freres Germany. He currently serves as senior counsellor to the international law firm Noerr LLP and as a senior adviser to the worldwide consultancy Accenture. Mr. Kornblum has also served on a number of supervisory and advisory boards including those of Thyssen-Krupp, Technologies AG, Bayer AG, Russell Reynolds, and Motorola Europe. He is a member of the boards of the American Chamber of Commerce in Germany, the American Academy in Berlin, the Deutsche Oper in Berlin, and of numerous nonprofit organizations on both sides of the Atlantic. He received a B.A. from Michigan State University in 1964, and he has been the recipient of many awards, including a Knights Cross of the Order of Merit from Germany and an Order of Merit from Austria.
Thomas Schwartz
Distinguished Professor of History, Vanderbilt University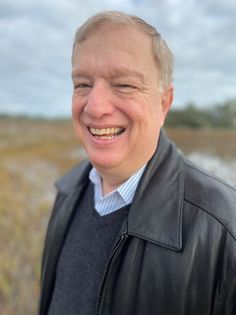 Thomas Alan Schwartz is a historian of the foreign relations of the United States, with related interests in American politics, the history of international relations, Modern European history, and biography. His most recent book is Henry Kissinger and American Power: A Political Biography (Hill and Wang, 2020).  The book has received considerable notice and acclaim.  Harvard's University's Charles Maier has written: "Thomas Schwartz's superbly researched political biography reveals the brilliance, self-serving ego, and vulnerability of America's most remarkable diplomat in the twentieth century, even as it provides a history of U.S. engagement in global politics as it moved beyond bipolarity."   Earlier in his career, Schwartz was the author of America's Germany: John J. McCloy and the Federal Republic of Germany (Harvard, 1991), which was translated into German, Die Atlantik Brücke (Ullstein, 1992). This book received the Stuart Bernath Book Prize of the Society of American Foreign Relations, and the Harry S. Truman Book Award, given by the Truman Presidential Library. He is also the author of Lyndon Johnson and Europe: In the Shadow of Vietnam (Harvard, 2003), which examined the Johnson Administration's policy toward Europe and assessed the impact of the war in Vietnam on its other foreign policy objectives. He is the co-editor with Matthias Schulz of The Strained Alliance: U.S.-European Relations from Nixon to Carter, (Cambridge University Press, 2009).
---
SPONSOR THE TNWAC GLOBAL TOWN HALLS
We invite businesses, organizations and individuals to sponsor this series of conversations with distinguished speakers on global affairs.  It is through your support that we are able to produce quality global affairs programs.
For information about sponsoring other programs and series of events contact Patrick Ryan, TNWAC President @ 931-261-2353, pat@tnwac.org
YOUR ORGANIZATION NAME AND LOGO HERE
SPONSOR THIS PROGRAM
---
THANKS TO OUR PARTNERS IN GLOBAL AFFAIRS AWARENESS AND EDUCATION OUTREACH

THE TENNESSEE WORLD AFFAIRS COUNCIL HAS BEEN A PROUD MEMBER OF THE WORLD AFFAIRS COUNCILS OF AMERICA SINCE 2007
THANKS TO OUR PARTNERS IN GLOBAL AFFAIRS AWARENESS AND EDUCATION OUTREACH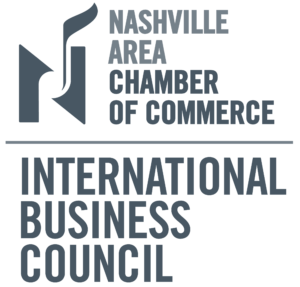 THANKS TO OUR PARTNERS IN GLOBAL AFFAIRS AWARENESS AND EDUCATION OUTREACH
THE MISSION of the nonprofit, nonpartisan Tennessee World Affairs Council is to promote international awareness, understanding and connections to enhance the region's global stature and to prepare Tennesseans to thrive in our increasingly complex and connected world.
THE VISION of  the Tennessee World Affairs Council is a well-informed community that thinks critically about the world and the impact of global events.