A global affairs awareness service provided by the
Tennessee World Affairs Council
CLICK ON IMAGE FOR QUIZ
LAST WEEK'S QUIZ WINNERS
David Hillinck, Huntsville, AL
Charles Bowers, Nashville, TN
Pete Griffin, Nashville, TN
Kathy Ingleson, Brentwood, TN
Stephen Friedberg, Boston, MA
Melissa, Nashville, TN
Pat Miletich, Nashville, TN
Lee Maki, Peoria, IL
Bernie Drake, Peoria, IL
Campbell Lahman, Nolensville, TN
Rich Buck, Peoria, IL
Herb March, Lincoln, NM
Barbara Gubbin, Jacksonville, FL
Don Samford, Eureka, IL
Judy Hollinger, Houston, TX
Yezzie Dospil, Nashville, TN
Laurie Bergner, Normal, IL
WELL DONE!
---
Stephen from Boston and Peter from Peoria and Campbell from Nolensville, glad you enjoyed the quiz.  Herb, maybe it is hard but you must be keeping up on current events. You did well!  Judy in Houston also found it challenging and Yezzie in Nashville counts the quiz as "very good brain exercise." Thanks to all who are quiz-curious every week.
p.s. Thanks, Judy, for becoming a member of TNWAC — and becoming eligible to win the monthly quiz prize!
---
The World Affairs Council needs your support now more than ever. With a suggested donation of $100, you can help the Council continue to offer free and public programming to discuss critical global issues affecting Americans' security and prosperity.
You can give in one of several ways:
Pay with your credit card via the donation button below.
Mail a check to the TNWAC Office (Fidelity 304A, Belmont University, 1900 Belmont Blvd., Nashville, TN 37212)
Planned giving through a bequest. Consult the attorney who assisted with your estate planning.
Request a distribution from your Donor Advised Fund
Check with your employer to see if they will match your gift!
With the passing of the CARES Act, most individual taxpayers will become eligible for significant tax benefits for charitable contributions made this year. Two of these benefits will be:
A $300 Above-the-Line Charitable deduction, meaning that individuals who do not itemize their deductions will be eligible to claim up to $300 of charitable deductions in 2020, on top of the standard deduction
Modified Limitations on Cash Charitable Contributions – for 2020, the 60% AGI limitation on cash contributions to 501(c)(3) organizations, such as WACA, is suspended
Please give to support global affairs awareness programs in the community and in your schools. 
---
September 2020 – Quiz Prize
Turning Point: Policymaking in the Era of Artificial Intelligence
by Darrell M. West and John R. Allen
Artificial Intelligence is here, today. How can society make the best use of it?
Until recently, "artificial intelligence" sounded like something out of science fiction. But the technology of artificial intelligence, AI, is becoming increasingly common, from self-driving cars to e-commerce algorithms that seem to know what you want to buy before you do. Throughout the economy and many aspects of daily life, artificial intelligence has become the transformative technology of our time.
Despite its current and potential benefits, AI is little understood by the larger public and widely feared. The rapid growth of artificial intelligence has given rise to concerns that hidden technology will create a dystopian world of increased income inequality, a total lack of privacy, and perhaps a broad threat to humanity itself.
In their compelling and readable book, two experts at Brookings discuss both the opportunities and risks posed by artificial intelligence—and how near-term policy decisions could determine whether the technology leads to utopia or dystopia.
Drawing on in-depth studies of major uses of AI, the authors detail how the technology actually works. They outline a policy and governance blueprint for gaining the benefits of artificial intelligence while minimizing its potential downsides.
The book offers major recommendations for actions that governments, businesses, and individuals can take to promote trustworthy and responsible artificial intelligence. Their recommendations include: creation of ethical principles, strengthening government oversight, defining corporate culpability, establishment of advisory boards at federal agencies, using third-party audits to reduce biases inherent in algorithms, tightening personal privacy requirements, using insurance to mitigate exposure to AI risks, broadening decision-making about AI uses and procedures, penalizing malicious uses of new technologies, and taking pro-active steps to address how artificial intelligence affects the workforce.
Turning Point is essential reading for anyone concerned about how artificial intelligence works and what can be done to ensure its benefits outweigh its harm.
297 Pages
Brookings Institution Press, July 28, 2020
Hardcover ISBN: 9780815738596
Ebook ISBN: 9780815738602

LAST WEEK'S QUESTIONS AND ANSWERS
WHAT IN THE WORLD QUIZ – WEEK OF AUG 31-Sep 6, 2020
1. The longest serving prime minister in Japan's history is stepping down due to health reasons. THIS Prime Minister, the head of the Liberal Democratic Party, was famous for economic policies dubbed "Abenomics" that sought to rebuild Japan's troubled economy.
A. Shinzo Abe
B. Itsuroh Abe
C. Ito Abe
D. Matsukata Abe
Correct Response: A. Shinzo Abe
https://www.reuters.com/article/us-japan-politics-abe/ailing-abe-quits-as-japan-pm-as-covid-19-slams-economy-key-goals-unmet-idUSKBN25O00F
2. The Economic Community of West African State (ECOWAS) suspended THIS country from its institutions, shut their borders and stopped banking ties after an August 18th coup toppled President Ibrahim Boubacar Keita. The ECOWAS nations are concerned that instability in THIS country could affect the fight against Islamist militants in the region.
A. Mali
B. Burkina Faso
C. Niger
D. Chad
Correct Response: A. Mali
https://www.reuters.com/article/us-mali-security/malis-neighbours-tell-junta-to-transfer-power-to-transitional-government-idUSKBN25O1A6
3. President Macron of France is calling for a hard stance among EU allies against Turkey over Ankara's gas exploration encroachment in the off-shore economic zone of THIS nation. The face-off has taken on a military dimension in the latest irritant between Turkey and France.
A. Crete
B. Lesbos
C. Sardinia
D. Cyprus
Correct Response: D. Cyprus
https://www.reuters.com/article/us-france-macron-turkey/frances-macron-says-he-set-red-lines-with-turkey-in-eastern-mediterranean-idUSKBN25O2OO
4. The World Health Organization has warned that bilateral COVID-19 vaccine deals will limit supplies in what it called "vaccine nationalism." As a remedy to a small group of rich nations scooping up all vaccine doses the WHO has organized THIS global collaboration designed to give fair and equitable access for every country.
A. COVAX
B. LATEX
C. VAXNET
D. GLOBVAX
Correct Response: A. COVAX
https://www.reuters.com/article/us-health-coronavirus-who-offer-exclusiv/exclusive-who-sweetens-terms-to-join-struggling-global-covax-vaccine-facility-documents-idUSKBN25O1L5
5. The United States will step up responses to what National Security Advisor O'Brien said was "very aggressive" behavior by China, by organizing talks among the so-called "Quad" security partner nations. Which of THESE countries is NOT in the "Quad."
A. India
B. Canada
C. Australia
D. Japan
Correct Response: B. Canada
https://www.reuters.com/article/us-usa-asiapac-quad/u-s-to-hold-high-level-talks-with-australia-japan-and-india-idUSKBN25O295
6. American and Russian Army patrols met in a skirmish that involved patrol vehicles colliding in an open field with a Russian helicopter flying low over U.S. forces in THIS country. President Trump pulled back much of the U.S. force deployed there last year.
A. Lebanon
B. Iraq
C. Ukraine
D. Syria
Correct Response: D. Syria
https://www.nytimes.com/2020/08/26/world/middleeast/pentagon-russia-syria.html
7. Last week Tehran reversed itself in a feud with the international community over THIS just as the UN Security Council is wrangling over restoring sanctions against Iran's economy.
A. Inspection of a payload Iran planned to launch into orbit.
B. Release of several journalists from various EU nations who were arrested for reporting from restricted Iranian nuclear program properties.
C. IAEA inspections of nuclear facilities and activities.
D. Restrictions on interference by Revolutionary Guards to international shipping in the Strait of Hormuz.
Correct Response: C. IAEA inspections of nuclear facilities and activities.
https://www.nytimes.com/2020/08/26/world/middleeast/trump-iran-nuclear-iaea.html
8. The world's largest oil exporter reported a year-on-year decline in oil exports of 55%, or $8.7 billion in revenue, that followed a $12 billion year on year drop in May. THIS country faces a deepening recession as global energy demand has dropped amid the COVID-19 pandemic.
A. Russia
B. Canada
C. Nigeria
D. Saudi Arabia
Correct Response: D. Saudi Arabia
https://www.reuters.com/article/us-saudi-oil-exports/saudis-june-oil-exports-down-8-7-billion-year-on-year-idUSKBN25M0O7
9. A Chinese military spokesman said, "China has indisputable sovereignty over the islands in the South China Sea and their adjacent waters in the region, and the command troops are always on high alert to resolutely protect national sovereignty and safeguard peace and stability in the region of the South China Sea," in response to THIS development last week.
A. A U.S. Navy destroyer sailed near the Paracel Islands "to contest excessive maritime claims and reinforce laws of the sea in international waters."
B. The Congress of the Philippines vote unanimously in support of plans to enforce an International Court finding on behalf of Manilla about sovereignty of the Spratly Islands.
C. A Vietnam coast guard frigate and a Chinese destroyer collided in a standoff over the navigation near the Paracel Islands, which both countries claim.
D. None of the above.
Correct Response: A. A U.S. Navy destroyer sailed near the Paracel Islands "to contest excessive maritime claims and reinforce laws of the sea in international waters."
https://www.reuters.com/article/us-japan-us-defense/japan-u-s-confirm-bilateral-treaty-covers-isles-disputed-with-china-kono-says-idUSKBN25P09P?utm_source=reddit.com
10. The Office of the Director of National Intelligence will no longer brief key Congressional committees on THIS issue.
A. Chinese espionage
B. Election security
C. Russian oligarchs' investments
D. Cooperation between domestic and foreign nationalist groups
Correct Response: B. Election security
https://www.cnn.com/2020/08/29/politics/office-of-director-of-national-intelligence-congress-election-security/index.html
Copyright 2020, Tennessee World Affairs Council
---
THANKS TO OUR PARTNERS IN GLOBAL AFFAIRS AWARENESS AND EDUCATION OUTREACH
THANKS TO OUR PARTNERS IN GLOBAL AFFAIRS AWARENESS AND EDUCATION OUTREACH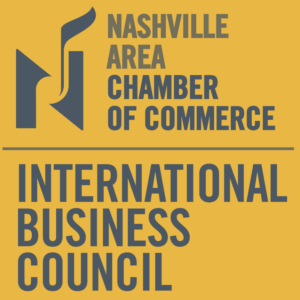 THE MISSION of the nonprofit, nonpartisan Tennessee World Affairs Council is to promote international awareness, understanding and connections to enhance the region's global stature and to prepare Tennesseans to thrive in our increasingly complex and connected world.
THE VISION of  the Tennessee World Affairs Council is a well-informed community that thinks critically about the world and the impact of global events.