A global affairs awareness service provided by the
Tennessee World Affairs Council
CLICK ON IMAGE FOR QUIZ
---
LAST WEEK'S QUIZ WINNERS
Barbara Gubbin, Jacksonville, FL
Charles Bowers, Nashville, TN
David Hillinck, Huntsville, AL
Mary Raffety, Nashville, TN
Herb Marsh, Lincoln, NM
Himanshu Manchanda, Nashville, TN
Stephen Friedberg, Boston, MA
Beverley Ketel, Peoria, IL
Connie Tomczyk, Peoria, IL
Derek Hughey, Nashville, TN
WELL DONE!
---
Pete from Nashville wondered about "Yoko Ono" from last week. Claudia from Nashville found it "difficult" and "Judy" from Houston agreed it was a "difficult quiz." Meanwhile, Peter from Peoria "enjoys the challenge" and Herb from New Mexico "loves these." And we appreciate Yezzie in Nashville telling us the quiz is "very educational."
Thanks to all who are curious about the world every week.  Good luck this week.
---
The World Affairs Council needs your support now more than ever. With a suggested donation of $100, you can help the Council continue to offer free and public programming to discuss critical global issues affecting Americans' security and prosperity.
You can give in one of several ways:
Pay with your credit card via the donation button below.
Mail a check to the TNWAC Office (Fidelity 304A, Belmont University, 1900 Belmont Blvd., Nashville, TN 37212)
Planned giving through a bequest. Consult the attorney who assisted with your estate planning.
Request a distribution from your Donor Advised Fund
Check with your employer to see if they will match your gift!
With the passing of the CARES Act, most individual taxpayers will become eligible for significant tax benefits for charitable contributions made this year. Two of these benefits will be:
A $300 Above-the-Line Charitable deduction, meaning that individuals who do not itemize their deductions will be eligible to claim up to $300 of charitable deductions in 2020, on top of the standard deduction
Modified Limitations on Cash Charitable Contributions – for 2020, the 60% AGI limitation on cash contributions to 501(c)(3) organizations, such as WACA, is suspended
Please give to support global affairs awareness programs in the community and in your schools. 
---
September 2020 – Quiz Prize
Turning Point: Policymaking in the Era of Artificial Intelligence
by Darrell M. West and John R. Allen
Artificial Intelligence is here, today. How can society make the best use of it?
Until recently, "artificial intelligence" sounded like something out of science fiction. But the technology of artificial intelligence, AI, is becoming increasingly common, from self-driving cars to e-commerce algorithms that seem to know what you want to buy before you do. Throughout the economy and many aspects of daily life, artificial intelligence has become the transformative technology of our time.
Despite its current and potential benefits, AI is little understood by the larger public and widely feared. The rapid growth of artificial intelligence has given rise to concerns that hidden technology will create a dystopian world of increased income inequality, a total lack of privacy, and perhaps a broad threat to humanity itself.
In their compelling and readable book, two experts at Brookings discuss both the opportunities and risks posed by artificial intelligence—and how near-term policy decisions could determine whether the technology leads to utopia or dystopia.
Drawing on in-depth studies of major uses of AI, the authors detail how the technology actually works. They outline a policy and governance blueprint for gaining the benefits of artificial intelligence while minimizing its potential downsides.
The book offers major recommendations for actions that governments, businesses, and individuals can take to promote trustworthy and responsible artificial intelligence. Their recommendations include: creation of ethical principles, strengthening government oversight, defining corporate culpability, establishment of advisory boards at federal agencies, using third-party audits to reduce biases inherent in algorithms, tightening personal privacy requirements, using insurance to mitigate exposure to AI risks, broadening decision-making about AI uses and procedures, penalizing malicious uses of new technologies, and taking pro-active steps to address how artificial intelligence affects the workforce.
Turning Point is essential reading for anyone concerned about how artificial intelligence works and what can be done to ensure its benefits outweigh its harm.
297 Pages
Brookings Institution Press, July 28, 2020
Hardcover ISBN: 9780815738596
Ebook ISBN: 9780815738602
Darrell M. WestDarrell M. West is vice president and director of Governance Studies and holds the Douglas Dillon Chair. He is Co-Editor-in-Chief of TechTank. His current research focuses on artificial intelligence, robotics, and the future of work. West is also director of the John Hazen White Manufacturing Initiative. Prior to coming to Brookings, he was the John Hazen White Professor of Political Science and Public Policy and Director of the Taubman Center for Public Policy at Brown University.
John R. AllenJohn Rutherford Allen assumed the presidency of the Brookings Institution in November 2017, having most recently served as chair of security and strategy and a distinguished fellow in the Foreign Policy Program at Brookings. Allen is a retired U.S. Marine Corps four-star general and former commander of the NATO International Security Assistance Force (ISAF) and U.S. Forces in Afghanistan.

LAST WEEK'S QUESTIONS AND ANSWERS
What in the World? Quiz – Week of Sep 21-27, 2020
1. The United States is edging toward a showdown with Iran and the international community over THIS issue, with President Trump expected to issue an Executive Order allowing punishing sanctions against foreign entities not complying with Washington's wishes.
A. An update to limitations on enriched uranium stockpiles in Iran.
B. An extension to an Iranian arms embargo set to expire on October 18.
C. A UN plan to provide COVID-19 aid to Iran.
D. A U.S. proposal to block Iranian shipments of crude oil through the Strait of Hormuz.
Correct Response: B. An extension to an Iranian arms embargo set to expire on October 18.
https://www.reuters.com/article/us-usa-iran-un-arms-explainer/explainer-u-s-says-u-n-sanctions-on-iran-to-be-reimposed-saturday-what-does-that-mean-idUSKBN26A08S
2. When Secretary of State Mike Pompeo visits Tokyo next month for talks with the "Quad" – Japan, India, Australia and the U.S. – about mutual efforts aimed at China, he will meet with THIS new Japanese Prime Minister.
A. Yoshihide Suga
B. Shinzo Abe
C. Hayao Miyazaki
D. Yoko Ono
Correct Response: A. Yoshihide Suga
https://www.reuters.com/article/us-japan-usa-pompeo-suga/japans-new-pm-suga-to-meet-with-pompeo-in-october-nhk-idUSKBN26A03P
3. The United States beefed up the force of American troops deployed to north east Syria in response to provocations and clashes from THESE forces. A U.S. official said, ""These actions and reinforcements are a clear signal to … to adhere to mutual de-confliction processes and for … and other parties to avoid unprofessional, unsafe and provocative actions…"
A. Syria
B. Russia
C. Iran
D. Iraq
Correct Response: B. Russia
https://www.bbc.com/news/world-middle-east-54215915
4. Democratic Presidential candidate Joe Biden warned the United Kingdom that THIS was in jeopardy if the Good Friday Agreement in Ireland became a "casualty of Brexit." He was referring to London's apparent reneging on provisions to keep an open border between the Republic of Ireland and Northern Ireland, part of the UK.
A. Support for modernization of the UK strategic submarine fleet.
B. Support for a US-UK trade agreement.
C. Support for UK pushback on the Hong Kong national security laws.
D. Support for post-Brexit re-valuation of the British Pound.
Correct Response: B. Support for a US-UK trade agreement.
https://www.euronews.com/2020/09/17/joe-biden-warns-uk-no-us-trade-deal-if-irish-peace-deal-becomes-casualty-of-brexit
5. The showdown between the U.S. Government and the popular Chinese-owned app TikTok seemed to have been resolved with the announcement last week that Oracle would purchase it from Byte Dance. On Friday there was a new wrinkle when Commerce Secretary Wilbur Ross announced downloads and updates to TikTok and THIS other popular Chinese app would be barred in the United States. The saga continues.
A. Kwai
B. ShareIt
C. WeChat
D. Baidu
Correct Response: C. WeChat
https://apnews.com/a439ead01b75fc958c722daf40f9307c
6. The leading American diplomat who has been the lead negotiator (U.S. Special Representative for Afghanistan Reconciliation) with the Taliban in the current phase of U.S. involvement in Afghanistan is THIS former U.S. Ambassador to the United Nations under President George W. Bush.
A. Christopher Hill
B. Richard Holbrooke
C. Zalmay Khalilizad
D. Anthony Zinni
Correct Response: C. Zalmay Khalilizad
https://youtu.be/Dmft3FUr8mk
7. Which statement is NOT correct in understanding the situation in Afghanistan?
A. The Taliban is about 60,000 fighters in a country of 35 million people.
B. The Taliban believe they have won.
C. The Taliban rely on support from India to sustain operations.
D. The Afghan society is likely to be more resistant to Taliban prerogatives now than when Taliban lost power in 2001.
Correct Response: C. The Taliban rely on support from India to sustain operations.
https://youtu.be/Dmft3FUr8mk
8. Which of these statements is true about North Korea's nuclear program.
A. North Korea has been interested in acquiring nuclear weapons since the 1990s.
B. The Bush (43) Administration realized it needed a multi-lateral approach to denuclearization efforts so it launched the "Six-Party Talks."
C. President Trump met with Kim Jung Un in Hong Kong to launch a new phase of personal diplomacy.
D. China welcomes North Korea as a nuclear power and is not concerned about regional proliferation.
Correct Response: B. The Bush (43) Administration realized it needed a multi-lateral approach to denuclearization efforts so it launched the "Six-Party Talks."
https://youtu.be/Dmft3FUr8mk
9. Which of these is NOT an irritant in US-Russian relations?
A. The poisoning of Alexander Navalny.
B. The annexation of Crimea.
C. The Russian withdrawal from the INF treaty.
D. The Russian-backed militia activities in Eastern Ukraine.
Correct Response: C. The Russian withdrawal from the INF treaty.
https://youtu.be/Dmft3FUr8mk
10. Which best describes Russia in 2020?
A. Ideological
B. Nationalistic
C. Pluralistic
D. Meritocracy
Correct Response: B. Nationalistic
https://youtu.be/Dmft3FUr8mk
Copyright 2020, Tennessee World Affairs Council
---
THANKS TO OUR PARTNERS IN GLOBAL AFFAIRS AWARENESS AND EDUCATION OUTREACH
THANKS TO OUR PARTNERS IN GLOBAL AFFAIRS AWARENESS AND EDUCATION OUTREACH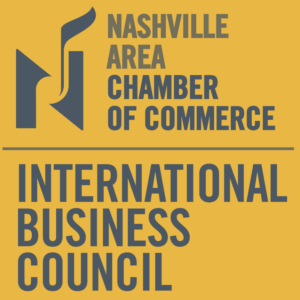 THE MISSION of the nonprofit, nonpartisan Tennessee World Affairs Council is to promote international awareness, understanding and connections to enhance the region's global stature and to prepare Tennesseans to thrive in our increasingly complex and connected world.
THE VISION of  the Tennessee World Affairs Council is a well-informed community that thinks critically about the world and the impact of global events.