A global affairs awareness service provided by the
Tennessee World Affairs Council
CLICK ON IMAGE FOR QUIZ
---
LAST WEEK'S QUIZ WINNERS
Himanshu Manchanda, Nashville, TN
Pat Miletich, Nashville, TN
Yezzie Dospil, Nashville, TN
Pete Griffin, Nashville, TN
Stephen Friedberg, Boston, MA
Allan Ramsaur, Nashville, TN
Barbara Gubbin, Jacksonville, FL
Roger French, Washington, IL
Pam, New York, NY
WELL DONE!
---
Himanshu from Nashville said it was "easy," Judy in Houston found it challenging, and Barb in Peoria said it was "really tough." Sounds like it was a Goldilocks quiz. Just right.
Roger from Washington (Illinois), yes, we too think "the quiz is always fun."
Thanks to all who are curious about the world every week.
---
The World Affairs Council needs your support now more than ever. With a suggested donation of $100, you can help the Council continue to offer free and public programming to discuss critical global issues affecting Americans' security and prosperity.
You can give in one of several ways:
Pay with your credit card via the donation button below.
Mail a check to the TNWAC Office (Fidelity 304A, Belmont University, 1900 Belmont Blvd., Nashville, TN 37212)
Planned giving through a bequest. Consult the attorney who assisted with your estate planning.
Request a distribution from your Donor Advised Fund
Check with your employer to see if they will match your gift!
With the passing of the CARES Act, most individual taxpayers will become eligible for significant tax benefits for charitable contributions made this year. Two of these benefits will be:
A $300 Above-the-Line Charitable deduction, meaning that individuals who do not itemize their deductions will be eligible to claim up to $300 of charitable deductions in 2020, on top of the standard deduction
Modified Limitations on Cash Charitable Contributions – for 2020, the 60% AGI limitation on cash contributions to 501(c)(3) organizations, such as WACA, is suspended
Please give to support global affairs awareness programs in the community and in your schools. 
---
September 2020 – Quiz Prize
Turning Point: Policymaking in the Era of Artificial Intelligence
by Darrell M. West and John R. Allen
Artificial Intelligence is here, today. How can society make the best use of it?
Until recently, "artificial intelligence" sounded like something out of science fiction. But the technology of artificial intelligence, AI, is becoming increasingly common, from self-driving cars to e-commerce algorithms that seem to know what you want to buy before you do. Throughout the economy and many aspects of daily life, artificial intelligence has become the transformative technology of our time.
Despite its current and potential benefits, AI is little understood by the larger public and widely feared. The rapid growth of artificial intelligence has given rise to concerns that hidden technology will create a dystopian world of increased income inequality, a total lack of privacy, and perhaps a broad threat to humanity itself.
In their compelling and readable book, two experts at Brookings discuss both the opportunities and risks posed by artificial intelligence—and how near-term policy decisions could determine whether the technology leads to utopia or dystopia.
Drawing on in-depth studies of major uses of AI, the authors detail how the technology actually works. They outline a policy and governance blueprint for gaining the benefits of artificial intelligence while minimizing its potential downsides.
The book offers major recommendations for actions that governments, businesses, and individuals can take to promote trustworthy and responsible artificial intelligence. Their recommendations include: creation of ethical principles, strengthening government oversight, defining corporate culpability, establishment of advisory boards at federal agencies, using third-party audits to reduce biases inherent in algorithms, tightening personal privacy requirements, using insurance to mitigate exposure to AI risks, broadening decision-making about AI uses and procedures, penalizing malicious uses of new technologies, and taking pro-active steps to address how artificial intelligence affects the workforce.
Turning Point is essential reading for anyone concerned about how artificial intelligence works and what can be done to ensure its benefits outweigh its harm.
297 Pages
Brookings Institution Press, July 28, 2020
Hardcover ISBN: 9780815738596
Ebook ISBN: 9780815738602
Darrell M. WestDarrell M. West is vice president and director of Governance Studies and holds the Douglas Dillon Chair. He is Co-Editor-in-Chief of TechTank. His current research focuses on artificial intelligence, robotics, and the future of work. West is also director of the John Hazen White Manufacturing Initiative. Prior to coming to Brookings, he was the John Hazen White Professor of Political Science and Public Policy and Director of the Taubman Center for Public Policy at Brown University.
John R. AllenJohn Rutherford Allen assumed the presidency of the Brookings Institution in November 2017, having most recently served as chair of security and strategy and a distinguished fellow in the Foreign Policy Program at Brookings. Allen is a retired U.S. Marine Corps four-star general and former commander of the NATO International Security Assistance Force (ISAF) and U.S. Forces in Afghanistan.

LAST WEEK'S QUESTIONS AND ANSWERS
What in the World? Quiz – Week of Sep 14-20, 2020
1. Representatives of the Afghan government and THIS organization met in Qatar this week to begin negotiations aimed at assuring a peaceful future for Afghanistan:
A. Al-Qaida
B. ISIS
C. United Nations
D. Taliban
Correct Response: D. Taliban
https://www.npr.org/2020/09/12/912294791/afghan-taliban-talks-begin-as-long-warring-sides-seek-en
d-to-decades-of-bloodshe
2. Two military deserters from THIS country gave the first video-recorded testimony of crimes against Rohingya Muslims:
A. Bangladesh
B. Myanmar
C. India
D. Laos
Correct Response: B. Myanmar
https://www.nytimes.com/2020/09/08/world/asia/myanmar-rohingya-genocide.html
3. Rieli Franciscato, an expert in uncontacted tribes, was killed in THIS region while on a mission to protect an indigenous tribe from outsiders. It is believed that the arrow that killed Mr. Franciscato was shot by a member of the very tribe he was trying to protect:
A. West Papua, New Guinea
B. North Sentinel Island, in the Indian Ocean
C. Amazon, Brazil
D. Gobi Desert, Mongolia
Correct Response: C. Amazon, Brazil
https://www.npr.org/2020/09/10/911612808/defender-of-amazon-tribes-killed-in-brazil
4. A fire in the Moria migrant and refugee camp left over 13,000 people homeless on THIS Mediterranean island:
A. Lesbos
B. Lampedusa
C. Corfu
D. Crete
Correct Response: A. Lesbos
https://www.bbc.com/news/world-europe-54131212
5. Peru's congress voted to begin impeachment proceedings against the nation's president after audio recordings surfaced of him discussing ways to disguise the misuse of public funds. Who is the current president of Peru?
A. José Mujica
B. Martín Vizcarra
C. Cristina Fernández de Kirchner
D. Andrés López Obrador
Correct Response: B. Martín Vizcarra
https://www.bbc.com/news/world-latin-america-54127230
6. Stretching from Sudan to Senegal, severe flooding has paralyzed much of Africa's Sahel. In Senegal, a year's worth of rain fell in 24 hours, while Burkina Faso has declared a state of natural catastrophe. THIS city, the capital of Niger, was left completely underwater:
A. Porto-Novo
B. Ouagadougou
C. Niamey
D. N'Djamena
Correct Response: C. Niamey
https://www.bbc.com/weather/features/54122684
7. On the heels of the United Arab Emirates' historic decision to normalize relations with Israel, THIS nation also announced that it would officially recognize Israel and begin establishing diplomatic and economic ties with the Jewish state:
A. Saudi Arabia
B. Oman
C. Libya
D. Bahrain
Correct Response: D. Bahrain
https://www.cnbc.com/2020/09/11/bahrain-follows-emirates-and-normalizes-ties-with-israel.html
8. The "longest standoff in European maritime history" ended when 27 migrants were allowed to disembark on THIS Mediterranean island, after spending 38 days at sea, most of them aboard a Danish chemical tanker that rescued them at the behest of the Maltese government. The Maersk Etienne picked up the migrants of the Libyan coast at the beginning of August when their overcrowded boat was found in distress:
A. Malta
B. Sicily
C. Crete
D. Sazan
Correct Response: B. Sicily
https://www.theguardian.com/world/2020/sep/13/migrants-land-in-sicily-after-longest-standoff-in-european-maritime-history
9. The latest Social Progress Index, a survey of the quality of life in 163 different countries based on factors such as health, education, nutrition, and safety, came out this week. Since the survey's inception in 2011, only the United States, Hungary, and Brazil were found to be worse off than they had been. In the case of the United States, the survey found that which of the following factors contributed to the United States' loss in quality of life:
A. The fact that the United States ranks number 1 in medical technology, but number 97 in access to health care
B. The fact that the United States ranks number 1 in the quality of its universities, but 91 in access to education
C. The fact that the United States ranks number 100 in the equality of minorities
D. All of the above
Correct Response: D. All of the above
https://www.nytimes.com/2020/09/09/opinion/united-states-social-progress.html
10. THIS wealthy and well-known Brit has installed a drive-in movie theater on the grounds of their home to provide pandemic-proof entertainment for their compatriots. 1917, Rocket Man and Bohemian Rhapsody are among the films slated to be shown:
A. Prince Charles
B. Sir Elton John
C. Sir Mick Jagger
D. Queen Elizabeth II
Correct Response: D. Queen Elizabeth II
https://www.vulture.com/2020/09/queen-elizabeth-opens-drive-in-theater-at-sandringham-estate.html#:~:text=On%20the%20off%20chance%20you,movie%20theater%20starting%20September%2025.
Copyright 2020, Tennessee World Affairs Council
---
THANKS TO OUR PARTNERS IN GLOBAL AFFAIRS AWARENESS AND EDUCATION OUTREACH
THANKS TO OUR PARTNERS IN GLOBAL AFFAIRS AWARENESS AND EDUCATION OUTREACH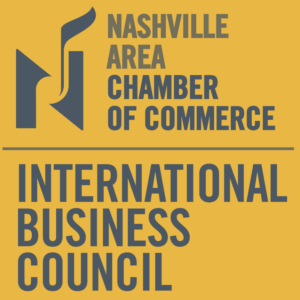 THE MISSION of the nonprofit, nonpartisan Tennessee World Affairs Council is to promote international awareness, understanding and connections to enhance the region's global stature and to prepare Tennesseans to thrive in our increasingly complex and connected world.
THE VISION of  the Tennessee World Affairs Council is a well-informed community that thinks critically about the world and the impact of global events.