Gift Giving Made Easy
Give Them A Gift They'll Appreciate All Year Long
Membership in the Tennessee World Affairs Council
Membership – Basic Benefits
Newsletters / Member-only events / Discount to fee events / Webinars, Podcasts & Teleconferences / Magazine & Book Discounts / International Travel / Complimentary "Daily Chatter" Newsletter  / Networking with Globally Minded Friends / National Conference of WACA invitation / Eligible to win "What in the World?" Quiz Prizes / Satisfaction of supporting global affairs awareness in the community and schools
Every day of the year they'll be reminded of your gift when they use the "world famous" TNWAC coffee mug or read the every-day-of-the-week "Daily Chatter" quick read global affairs newsletter. They are among the member benefits that your gift will bring.
Those who receive your membership gifts will appreciate the numerous programs they'll participate in, as well as over a hundred programs archived for their watching or Podcast listening. Our in-person Distinguished Visiting Speaker Program provides an opportunity to interact with top-tier public officials, foreign ambassadors and consuls general to the United States, international business people, military officers, scholars and more.
The Tennessee World Affairs Council is a non-profit community organization dedicated to understanding world affairs and cultures. Since its founding in 2007, TNWAC's impact on communities in the state has grown along with our reputation for special programs that connect Tennesseans with experts, leaders and ideas from all over the world.
As a non-profit, non-partisan organization, TNWAC is supported by private funding from individual and corporate member dues and contributions.
As a regional center for education and discussion of world affairs, the Council seeks to provide leadership for global thinking, believing that a broad perspective is necessary for effective competition in the global economy and for responsible citizenship in the increasingly interdependent political world.
Please consider giving a gift membership to help support our mission and to show your commitment to education to your family and friends.
Check our membership page for more details.
Bring the world to your community through the Tennessee World Affairs Council!
Your gift recipient will receive a Membership Welcome Email; a letter with membership card and your custom message; and a separate mailing of a gift TNWAC coffee cup.
---
THANKS TO OUR PARTNERS IN GLOBAL AFFAIRS AWARENESS AND EDUCATION OUTREACH


THE TENNESSEE WORLD AFFAIRS COUNCIL HAS BEEN A PROUD MEMBER OF THE WORLD AFFAIRS COUNCILS OF AMERICA SINCE 2007
THANKS TO OUR PROGRAM PARTNERS IN GLOBAL AFFAIRS AWARENESS AND EDUCATION OUTREACH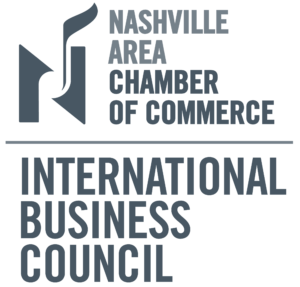 THANKS TO OUR PARTNERS IN GLOBAL AFFAIRS AWARENESS AND EDUCATION OUTREACH
THE MISSION of the nonprofit, nonpartisan Tennessee World Affairs Council is to promote international awareness, understanding and connections to enhance the region's global stature and to prepare Tennesseans to thrive in our increasingly complex and connected world.
THE VISION of  the Tennessee World Affairs Council is a well-informed community that thinks critically about the world and the impact of global events.