Thank you for your support to make our work possible. 
The Tennessee World Affairs Council
and the
World Affairs Council of Harrisburg
in association with the Belmont University Center for International Business, University of Tennessee Center for Global Engagement and the Nashville Area Chamber of Commerce present
SPECIAL EDITION
GLOBAL TOWN HALL SERIES
via Zoom
In Focus: Russia's Invasion of Ukraine
T
he Humanitarian Crisis in Ukraine
Tamara Demuria
Chief Humanitarian Officer, Corus International
Wednesday, June 29, 2022 @ 5:00 p.m. CT
---
Tamara Demuria
Tamara Demuria shapes and heads humanitarian assistance for Corus International, bridging a developmental approach to the most complex humanitarian crises and looking to leverage and support local capabilities with an eye to recovery, resilience and lasting impact.
Tamara joined Corus in 2020 from FHI360, where she served as the associate technical director, crisis response and integrated development. She brings years of experience leading complex humanitarian and development programs, including at the Danish Refugee Council as interim head of programs for Ethiopia and Djibouti; CARE USA, where she served in multiple roles as a director of practice, partnerships and innovation, and deputy director of humanitarian strategy.
Tamara has spent substantial time working overseas. Over the last decade, she served as deputy country director in Haiti, deputy chief of party for a multi-million-dollar food and nutrition security program (USAID), program director in the Caucasus, among many other field-based leadership roles. Tamara's achievements and highlights of her career include her nomination as "Mobile Money Pioneer" by USAID, her role in introducing and advancing cash and voucher assistance, including the gender and cash angle at CARE, her partnership work across a network of private sector companies and a unique sign-off on  Data Sharing Principles among 15 NGOs.
Tamara holds a master's degree with honors in Leading Innovation and Change from St. John's University, in the U.K., and a bachelor's degree in Public Administration from the State Technical University, the Republic of Georgia.
ABOUT
Corus International [Link]
---
SPONSOR THE TNWAC GLOBAL TOWN HALLS
We invite businesses, organizations and individuals to sponsor this series of conversations with distinguished speakers on global affairs.  It is through your support that we are able to produce quality global affairs programs.
For information about sponsoring other programs and series of events contact Patrick Ryan, TNWAC President @ 931-261-2353, pat@tnwac.org
YOUR ORGANIZATION NAME AND LOGO HERE
SPONSOR THIS PROGRAM
---
THANKS TO OUR PARTNERS IN GLOBAL AFFAIRS AWARENESS AND EDUCATION OUTREACH


THE TENNESSEE WORLD AFFAIRS COUNCIL HAS BEEN A PROUD MEMBER OF THE WORLD AFFAIRS COUNCILS OF AMERICA SINCE 2007
THANKS TO OUR PROGRAM PARTNERS IN GLOBAL AFFAIRS AWARENESS AND EDUCATION OUTREACH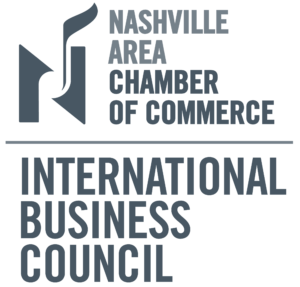 THANKS TO OUR PARTNERS IN GLOBAL AFFAIRS AWARENESS AND EDUCATION OUTREACH
THE MISSION of the nonprofit, nonpartisan Tennessee World Affairs Council is to promote international awareness, understanding and connections to enhance the region's global stature and to prepare Tennesseans to thrive in our increasingly complex and connected world.
THE VISION of  the Tennessee World Affairs Council is a well-informed community that thinks critically about the world and the impact of global events.