As part of the update to the TNWAC.org Web Site we have overhauled the registration process for events. You can now signup via the "ticket" checkout at the end of the program listing or register directly on the EventBrite.com Web site. Just search there for "Tennessee World Affairs Council" and you'll see all our events.
The update allows you to more easily add a donation to your event registration and to choose to become a member of the World Affairs Council, supporting these programs.
Let us know if you have any questions about the event registration process, about the Web site, or about anything we're doing at your World Affairs Council.
Thanks and be safe.
Patrick W. Ryan, President, TNWAC
p.s. TNWAC needs your support now more than ever. With a suggested donation of $100, you can help the Council continue to offer free and public programming to discuss critical global issues affecting Americans' security and prosperity.
---
EVENT REGISTRATION PROCESS
1. Complete the checkout process.
2. Click on "View Tickets."
3. Click on the event.
4. Click "View Links."
5. The link to open Zoom will display on the bottom of the page 5 minutes before the webinar begins.
An email will be sent to you with a link to Eventbrite as well.
THANK YOU!
---
THANKS TO OUR PARTNERS IN GLOBAL AFFAIRS AWARENESS AND EDUCATION OUTREACH
THANKS TO OUR PARTNERS IN GLOBAL AFFAIRS AWARENESS AND EDUCATION OUTREACH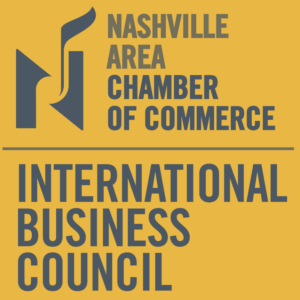 THE MISSION of the nonprofit, nonpartisan Tennessee World Affairs Council is to promote international awareness, understanding and connections to enhance the region's global stature and to prepare Tennesseans to thrive in our increasingly complex and connected world.
THE VISION of  the Tennessee World Affairs Council is a well-informed community that thinks critically about the world and the impact of global events.