The Tennessee World Affairs Council
in association with
Belmont University Center for International Business and the Nashville Area Chamber of Commerce
Global Nashville with Karl Dean
A Conversation with Ralph Schulz, Nashville Area Chamber of Commerce President
Tuesday, November 9th at 7:00pm CT
Ralph Schulz
President, Nashville Area Chamber of Commerce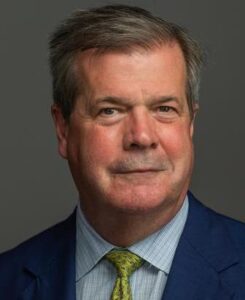 Karl F. Dean
Global Nashville explores the issues and developments that mark the city and region as part of the global network. Former Nashville Mayor Karl Dean talks with community leaders about their insights and perspectives.
Join him on November 9th as he talks with Nashville Area Chamber of Commerce President Ralph Schulz to talk about business developments in the region. We should mention here our thanks to Mr. Schulz for standing in as a guest host of the "Global Nashville" program. In August he interviewed Butch Spridon, head of the Nashville Convention and Visitor Corporation. [Link]
Mr. Schulz was a "Global Nashville" guest in January 2021 [Link] and in April 2020 [Link], talking about Nashville businesses' resilience in the face of Covid and new developments in the community from international investments to the prospects for immigration to the area.
On Tuesday, November 9th, Mr. Schulz will be back with updates on the broad array of business issues in the region and his insights and perspectives on the global agenda in Nashville.
ABOUT RALPH SCHULZ
President and CEO, Nashville Area Chamber of Commerce
Ralph Schulz was named president and CEO of the Nashville Area Chamber of Commerce by the Chamber's board of directors in November 2006, following a 30-year career in nonprofit management, marketing and fundraising. In taking the position, he accepted a leadership role at one of Middle Tennessee's oldest and largest business federations, an organization dating back to its founding in 1847.   More HERE
PREVIOUS GLOBAL NASHVILLE APPEARANCES
Global Nashville | Guest Host Ralph Schulz with Convention and Visitor Chief Butch Spyridon
August 31, 2021
The metrics were clear before the pandemic crushed global hospitality. Nashville and Tennessee were experiencing a boom in the tourism sector. The #1 leisure destination in the United States, according to Global Traveler's Leisure Lifestyle Awards. Reader's Choice Award for Best Cities in the U.S., according to Conde Nast. A record-high $23 billion in visitor spending in the state in 2019 and trending higher, according to the U.S. Travel Association. Travel in Tennessee generated 195,000 jobs and $1.92 billion in state and local tax revenue — saving Tennesseans in costs for public services. Nashville's attraction to visitors is global. The daily attraction of world-class music venues, cultural activities, sporting events and more, not to mention the city's mega-events are magnets for foreign visitors. Among the main industries that drive the economy, tourism is emblematic of international outreach and bridge building among the tens of thousands of foreign visitors who come to Tennessee and Nashville. 
Global Nashville with Karl Dean – Ralph Schulz 
January 19, 2021
There's no shortage of issues impacting Nashville's and Middle Tennessee's well-being. On Tuesday evening, January 19th former Nashville Mayor Karl Dean talked with Ralph Schulz, community leader and head of the Nashville Chamber. Join us for this review of important issues affecting you and your neighbors: the impact of the pandemic on business and the economy; the 2nd Avenue bombing aftermath and effects on the hospitality industry and the downtown; effects of new policies in the Biden Administration on immigration, trade and more; the situation for small businesses shuttered or in hibernation as a result of COVID; and much more.
"Global Nashville with Karl Dean" talks with Nashville Chamber's Ralph Schulz
April 14, 2020
In this episode Karl Dean, former Nashville Mayor, talks with Nashville Area Chamber of Commerce CEO Ralph Schulz about the business environment in Nashville during this time of pandemic. What sectors are impacted the most and in what ways? How has the global economy and business relocations that are important to the region be affected? How are Nashville businesses and Nashvillians looking at the prospects for recovery?
---
THE TENNESSEE WORLD AFFAIRS COUNCIL HAS BEEN A PROUD MEMBER OF THE WORLD AFFAIRS COUNCILS OF AMERICA SINCE 2007
THANKS TO OUR PARTNERS IN GLOBAL AFFAIRS AWARENESS AND EDUCATION OUTREACH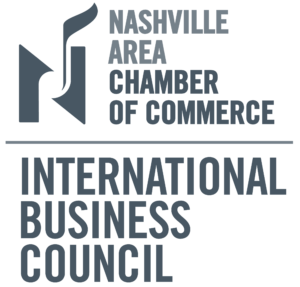 THANKS TO OUR PARTNERS IN GLOBAL AFFAIRS AWARENESS AND EDUCATION OUTREACH
THE MISSION of the nonprofit, nonpartisan Tennessee World Affairs Council is to promote international awareness, understanding and connections to enhance the region's global stature and to prepare Tennesseans to thrive in our increasingly complex and connected world.
THE VISION of  the Tennessee World Affairs Council is a well-informed community that thinks critically about the world and the impact of global events.