Get in the Game
Join / Renew / Donate
Act this week to be in the hunt for two tickets to Saturday's Nashville SC Match with the Vancouver Whitecaps Football Club.
New members and renewing members at the FAMILY membership level, current members who purchase a gift membership and donors who give $100 or more, will be entered in a drawing for two tickets.
Act by 6:00pm Friday, July 29th.
Winner will be notified Friday evening.
Take your interest in global affairs to a new level with a membership in the Tennessee World Affairs Council. Take advantage of member benefits including gratis participation in the Distinguished Visiting Speaker Program and a free subscription to the highly regarded "Daily Chatter" weekday newsletter.
Membership – Basic Benefits
Newsletters / Member-only events / Discount to fee events / Webinars, Podcasts & Teleconferences / Magazine & Book Discounts / International Travel / Complimentary "Daily Chatter" Newsletter / Networking with Globally Minded Friends / National Conference of WACA invitation / Eligible to win "What in the World?" Quiz Prizes / Satisfaction of supporting global affairs awareness in the community and schools
Your membership includes free tickets to this summer's series "In Focus: Russia's Invasion of Ukraine." The next virtual program in the series will be August 18th, a conversation with Vanderbilt Distinguished Professor of History Thomas Schwartz. On August 25th Ambassador John Kornblum and Professor Marieta Velikova will wrap up this important and informative series. You'll have access to transcripts from previous editions in the series.
You'll also have members' free tickets to our November in-person program with former National Security Agency/U.S. Cyber Command Director Admiral Michael Rogers.
So, act now to get in the game. 
---
SPONSOR THE TNWAC DISTINGUISHED SPEAKER SERIES
We invite businesses, organizations and individuals to sponsor this series of conversations with distinguished speakers on global affairs.  It is through your support that we are able to produce quality global affairs programs.
For information about sponsoring other programs and series of events contact Patrick Ryan, TNWAC President @ 931-261-2353, pat@tnwac.org
YOUR ORGANIZATION NAME AND LOGO HERE
SPONSOR THIS PROGRAM
---
THANKS TO OUR PARTNERS IN GLOBAL AFFAIRS AWARENESS AND EDUCATION OUTREACH


THE TENNESSEE WORLD AFFAIRS COUNCIL HAS BEEN A PROUD MEMBER OF THE WORLD AFFAIRS COUNCILS OF AMERICA SINCE 2007
THANKS TO OUR PROGRAM PARTNERS IN GLOBAL AFFAIRS AWARENESS AND EDUCATION OUTREACH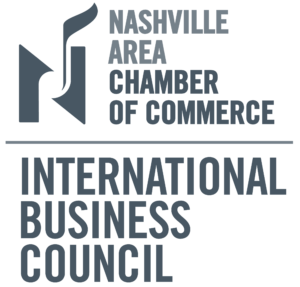 THANKS TO OUR PARTNERS IN GLOBAL AFFAIRS AWARENESS AND EDUCATION OUTREACH
THE MISSION of the nonprofit, nonpartisan Tennessee World Affairs Council is to promote international awareness, understanding and connections to enhance the region's global stature and to prepare Tennesseans to thrive in our increasingly complex and connected world.
THE VISION of  the Tennessee World Affairs Council is a well-informed community that thinks critically about the world and the impact of global events.