The Tennessee World Affairs Council
in association with
Belmont University Center for International Business, Tennessee Technological University Dept of Foreign Languages, Lipscomb University and Middle Tennessee State University
in partnership with fellow World Affairs Councils including
Peoria Area World Affairs Council
International Careers & Jobs Panel
A Conversation With
Women in International Law

Vicki Prais
Human Rights Lawyer and Independent Human Rights Consultant | London
Clàudia Baró Huelmo
Associate at Withers LLP | London
Tina Burjarlani
International Lawyer, First Deputy Minister of Justice of Georgia (2007-2012)
Ioana Bara-Busila
International Lawyer | Strasbourg
***
Hosted By

Professor Susan Turner Haynes
Member of the Board, Tennessee World Affairs Council
March 23, 2021
1:30 PM CT
October 9, 2020
***
About Our Panel
Moderator | Professor Susan Haynes
Susan Turner Haynes joined Lipscomb University as an assistant professor in 2015. Prior to her doctorate, Haynes was selected as a Public Policy and Nuclear Threat (PPNT) fellow at the University of California, San Diego. Haynes research specializes in Chinese nuclear strategy (Chinese Nuclear Proliferation: How Global Politics is Transforming China's Weapons Modernization, 2016). In addition, Haynes has published numerous articles in peer-reviewed journals, including Asian Perspectives, Asian Security, PS: Political Science and Politics, Strategic Studies Quarterly, The Nonproliferation Review, and Comparative Strategy. She has also authored chapters in the Ashgate Research Companion on Chinese Foreign Policy, and has a chapter in the forthcoming Routledge volume on Nuclear Modernization. Haynes has been invited to present her research at the Department of Defense Strategic Multilayer Assessment Group and at the Air War College. Haynes is a member of the International Studies Association and American Political Science Association and serves as a board member for the Tennessee World Affairs Council (TNWAC). She serves as sponsor of the Lipscomb Model UN club and co-sponsor of the political science honor society, Pi Sigma Alpha.
Clàudia Baró Huelmo | London
Clàudia Baró Huelmo specialises in public international law, international arbitration and international criminal law. She has acted as counsel for States and corporate entities in a number of international arbitration proceedings with experience in disputes in the financial services, trade, banking, energy, waste management and recycling sectors. She has also advised European, Caribbean and American States in public international law matters such as State succession, territorial and maritime boundaries, new approaches to trade treaties with the United Kingdom post-Brexit, business and human rights, settlement of international disputes, and relations with international organisations. Before joining the firm, Clàudia worked for a leading international arbitration firm in Geneva (2017-2019) and a public international boutique law firm in London (2016 – 2017). Prior to that, she taught public international law courses at the Autonomous University of Barcelona and worked in a Spanish law firm specialising in banking litigation (2015 – 2016). Clàudia holds an LLM (2015, with distinction) in Public International Law from the London School of Economics and Political Science (LSE). During her time at the LSE, she was also the team captain of the winning team of the United Kingdom Philip C. Jessup International Moot Court Competition. She graduated with a Spanish law degree from the Autonomous University of Barcelona in 2014 where she has awarded the Extraordinary Award for graduating first of her class. She also holds a certificate in Public International Law from The Hague Academy of International Law (2014) and was an exchange student at the University of California, Berkeley (2012 – 2013).
Tina Burjaliani | Budapest
Tina Burjaliani is an international lawyer and an expert in the rule of law and justice sector reforms with more than 15 years of experience in Central and Eastern Europe, Middle East and North Africa and South East Asia.
Tina held different positions in the Government of Georgia in 2004-2012, including the First Deputy Minister of Justice, head of Legal Department at the Office of Chief Prosecutor and Government Agent to the European Court of Human Rights. At the Government of Georgia, Tina chaired and co-chaired number of bilateral and multilateral high-level negotiations, including the Justice and Rule of Law Working Group of the US-Georgia Strategic Cooperation Commission, the Justice and Security Working Group at the Deep and Comprehensive Free Trade and Visa Liberalization negotiations between Georgia and the European Union and represented the Government at the high-level meetings at the UN, NATO, European Union, Council of Europe, other international forums and with foreign states. She served as an expert at the Council of Europe's Group of State Against Corruption (GRECO), Committee of Experts on the Evaluation of Anti-Money Laundering Measures and the Financing of Terrorism (MONEYVAL), the Committee on the Efficiency of Justice (CEPEJ), Steering Committee on Human Rights and the Working Group for drafting the Protocol No.14 to the European Convention, amending the control system of the Convention. Tina litigated landmark cases at the European Court of Human Rights in Strasbourg, International Court of Justice in the Hague and investment and commercial arbitration tribunals.
In 2014-2020, Tina held different positions at the American Bar Association Rule of Law Initiative (ABA ROLI) including Senior Judicial and Human Rights Advisor in the Middle East and North Africa Division (MENA), co-chair of the Human Rights Practice Group and the Country Director for Libya and Tunisia.
Tina has law degree from Tbilisi State University and the LLM in International legal Studies from American University Washington College of Law where she studied as Edmund Muskie Scholar.
Vicki Prais | London
Vicki Prais is an international human rights lawyer and independent human rights consultant with particular expertise in prisoners' rights, prison reform, dignity behind bars and torture prevention.  She has 24 years' experience in the human rights sector and a professional background in international organizations (the UN, Council of Europe), the British Government (Human Rights Advisor to the UK Foreign, Commonwealth and Development Office), non-governmental organizations (Amnesty International, Penal Reform International) National Human Rights Institutions (the Scottish Human Rights Commission) and academia (Surrey University, England and a Fellow in Residence at the Centre for Human Rights & Legal Pluralism,  McGill University, Montreal). Vicki's international experience has taken her to Japan, Canada, Thailand, Georgia and Ethiopia.  She has written widely both academically and for a wider audience through blogs, industry journals and Op-Eds. As a consultant, Vicki has worked with an NGO in Brussels, International Partnership for Human Rights, where she has authored and co-authored a number of human rights reports including a human rights impact assessment of the COVID-19 response in Russia.  She has also undertaken consultancy work with the Organisation for Security and Cooperation in Europe & Penal Reform International. Vicki has an undergraduate degree (LLB) in Law and a Masters degree in Human Rights and Civil Liberties from the University of the West of England, Bristol and the University of Leicester, respectively.
Ioana Bara-Busila
Ioana BARA-BUSILA is an experienced International Lawyer with an atypical path shared between public and private sector and a cross-disciplinary legal expertise. She holds a bachelor's degree in law and a Master degree in International and European Law from the University of Toulouse, France.
During her career, she acted as counsel for the Government of Romania (Ministry of Foreign Affairs and Mediation Council) and multinational companies (Airbus, Accenture, European Drinks). She intervened in numerous pre-litigation and litigation proceedings, at national and international level (before the Court of Justice of the European Union, the International Center for Settlement of Disputes – ICSID, the national jurisdictions in Romania). Working for the European Court of Human Rights, she was responsible for supporting judges' activity on human rights alleged violations by managing proceedings and drafting legal documents. In her role she dealt with applications pertaining to all areas of law, such as civil and criminal law, corporate law, consumer law, intellectual property, data protection, tax law, environment law, administrative law, labor law etc.
She is member of the French association of legal advisers "AFJE" and a senior certified legal adviser in Romania. She got certified as a human rights tutor by the Council of Europe and, in Romania, she got certified as a mediator.
SPONSOR THIS PROGRAM!
We invite businesses, organizations and individuals to sponsor this event. It is through your support that we are able to bring quality global affairs programs to the community.
You can enroll for sponsorship through the Eventbrite ticketing below. For information about sponsoring other programs and series of events contact Patrick Ryan, TNWAC President @ 931-261-2353, pat@tnwac.org
THANKS TO OUR PARTNERS IN GLOBAL AFFAIRS AWARENESS AND EDUCATION OUTREACH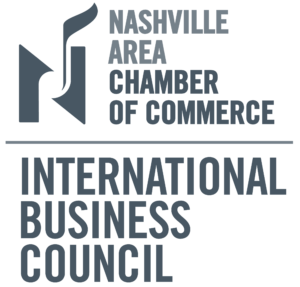 THANKS TO OUR PARTNERS IN GLOBAL AFFAIRS AWARENESS AND EDUCATION OUTREACH
THE MISSION of the nonprofit, nonpartisan Tennessee World Affairs Council is to promote international awareness, understanding and connections to enhance the region's global stature and to prepare Tennesseans to thrive in our increasingly complex and connected world.
THE VISION of  the Tennessee World Affairs Council is a well-informed community that thinks critically about the world and the impact of global events.