The Tennessee World Affairs Council
in association with
Belmont University Center for International Business, Tennessee Technological University Department of Foreign Languages, Middle Tennessee State University and Lipscomb University and the Peoria Area World Affairs Council
International Careers & Jobs Panel
A Conversation On
Working in the World of Diplomacy
The United States Foreign Service and the U.S. State Department
Featuring
Foreign Service Officer Allen O. DuBose
Diplomat in Residence
Hosted By

Lt. Cmdr. Patrick Ryan
President, Tennessee World Affairs Council
March 25, 2021
5:30 PM CT
And don't miss the March 23rd Career Panel on Women in International Law.
October 9, 2020
Allen DuBose 
Allen DuBose is a management career track Foreign Service Generalist with more than 14 years of experience at the U.S. Department of State. Prior to joining the Foreign Service, DuBose enjoyed a 20 year career that included positions in finance at corporations like IBM and Digital Equipment Corporation. He also rose to the position of regional director of operations for North America at satellite telecommunications provider, Iridium LLC.
Since joining the Foreign Service, DuBose served overseas as a Vice Consul in Hermosillo, Mexico; General Services Officer in Guayaquil, Ecuador; and Management Officer in Dubai, United Arab Emirates. He has also served as an Area Manager for Latin America with the Department of State's Bureau of Overseas Buildings Operations; in human resources with the Executive Office of the Bureau of Near Eastern Affairs – South Central Asian Affairs; and as a Post Management Officer with the Executive Office of the Bureau of European and Eurasian Affairs – International Organizations Affairs.
DuBose graduated from The College of William and Mary with a B.A in economics, and Atlanta University with an M.B.A. and concentration in finance. Since he travels frequently, the fastest way to contact him is via his email address, DuBoseA@state.gov.
Lt. Cmdr. Patrick Ryan, USN (Ret)
Patrick Ryan is a native of New York City. He enlisted in the Navy at age 17 and volunteered for submarine duty. He served aboard nuclear fast attack and ballistic missile boats during the Cold War, rising to the rank of Chief Petty Officer. In 1982 he was commissioned and served aboard a cruiser in the Western Pacific before becoming a Navy Intelligence Officer. Ryan served aboard the carrier Constellation in the Pacific, the Joint Staff Intelligence Directorate in the Pentagon, the Center for Naval Analysis, and the Intelligence Directorate of U.S. Central Command. Ryan retired from the Navy in 1998 and worked as a consultant on Intelligence Community projects and as the VP/COO of the National Council on U.S.-Arab Relations. Ryan ran a newsletter publishing business on international affairs from 1999-2016. He founded the Tennessee World Affairs Council in 2007.
***
SPONSOR THIS PROGRAM!
We invite businesses, organizations and individuals to sponsor this event. It is through your support that we are able to bring quality global affairs programs to the community.
You can enroll for sponsorship through the Eventbrite ticketing below. For information about sponsoring other programs and series of events contact Patrick Ryan, TNWAC President @ 931-261-2353, pat@tnwac.org
THANKS TO OUR PARTNERS IN GLOBAL AFFAIRS AWARENESS AND EDUCATION OUTREACH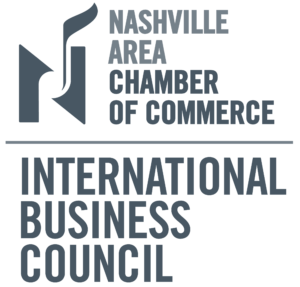 THANKS TO OUR PARTNERS IN GLOBAL AFFAIRS AWARENESS AND EDUCATION OUTREACH
THE MISSION of the nonprofit, nonpartisan Tennessee World Affairs Council is to promote international awareness, understanding and connections to enhance the region's global stature and to prepare Tennesseans to thrive in our increasingly complex and connected world.
THE VISION of  the Tennessee World Affairs Council is a well-informed community that thinks critically about the world and the impact of global events.