CLICK IMAGE FOR QUIZ
Thanks to Quiz writer Silas McClung of the University of the South for contributing to another excellent round of questions.
We invite you to become members of the TNWAC no matter where you live. We welcome our friends from around the country and around the world to be part of our work to inform and inspire our communities to know the world. Visit TNWAC.org/join and TNWAC.org/donate.
Last Week's Quiz Winners
Are you on the list of last week winners? If you become a member of TNWAC you could be the end of the month prize winner.
Don Moore, Mount Juliet, TN
Patricia Miletich, Ventura, CA
Tim Stewart, Nashville, TN
Mary Ellen Hamed, Louisville, KY
Martha Trammell, Nashville, TN
Basil G. Smith, Jacksonville, FL
Angela Weck, Peoria, IL
David Hillinck, Alexandria, VA
Mike Peek, Nashville, TN
Bob Roberson, Cleveland, OH
RK Aggabao, Makati, Philippines
MONTHLY QUIZ PRIZES ARE AWARDED TO DUES PAYING MEMBERS OF THE TNWAC WHO ARE AMONG THE WEEKLY WINNERS FOR THAT MONTH.
---
LAST WEEK'S QUESTIONS AND ANSWERS
What in the World? Quiz – Week of May 15-21, 2023
1. The first serious challenger to Turkey's strong man Recep Tayyip Erdogan faced off in presidential elections. THIS head of an anti-Erdogan coalition promised to return the country to a pro-Western, democratic position.
A. Kemal Kilicdaroglu
B. Safet Arikan
C. Hikmet Bayur
D. Ali Babacan
Correct Response: A. Kemal Kilicdaroglu
https://www.reuters.com/world/middle-east/turkey-votes-pivotal-elections-that-could-end-erdogans-20-year-rule-2023-05-13/
2. Israeli air strikes killed Iyad al-Hasani, a senior leader of THIS second-largest terrorist group in the Gaza Strip, which fired a wave of rockets for the first time toward Jerusalem.
A. Al-Aqsa Martyrs Brigade
B. Hamas
C. ISIS
D. Palestinian Islamic Jihad
Correct Response: D. Palestinian Islamic Jihad
https://www.nytimes.com/2023/05/12/world/middleeast/israel-gaza-fighting-islamic-jihad.html
3. Ukraine President Zelensky met THIS leader in Berlin to thank Germany for its support – including this week's new pledge of $2.95 billion in aid – and to press for the transfer of fighter jets as Kyiv readies a counteroffensive against Russian forces.
A. Viktor Orban
B. Alexander Lukashenko
C. Olaf Scholz
D. Andrzej Duda
Correct Response: C. Olaf Scholz
https://www.nytimes.com/2023/05/14/world/europe/ukraine-zelensky-berlin.html
4. The Islamabad High Court granted popular opposition leader and former Prime Minister Imran Khan bail for corruption charges after unlawful arrest, which exacerbated the political and economic crisis in THIS south Asian country.
A. Afghanistan
B. Burma
C. India
D. Pakistan
Correct Response: D. Pakistan
https://abcnews.go.com/International/former-pakistani-prime-minister-imran-khan-granted-2/story?id=99282760
5. The worry that expiration of THIS public health measure restricting immigration would produce a tidal wave of southern border crossings has yet to materialize.
A. 26 U.S.C. § 115
B. Covid Protection Act
C. Title 42
D. The Rio Grande Protocol
Correct Response: C. Title 42
https://www.today.com/video/border-crossings-have-dropped-since-title-42-expired-officials-say-174325829869
6. China expelled THIS country's Consul-General in Shanghai after one of its diplomats was declared persona non grata following charges China tried to intimidate a lawmaker over criticism about Beijing's treatment of the Uyghur people in Xinjiang Province.
A. Canada
B. Japan
C. United States
D. France
Correct Response: A. Canada
https://www.scmp.com/news/china/diplomacy/article/3220456/can-china-and-canada-keep-latest-row-under-control-after-diplomats-expelled
7. In the aftermath of former President Felipe Calderon's war on powerful drug cartels, THIS Central American country, now ruled by Andrés Manuel López Obrador, is launching a database to help record the over 112,000 disappeared people.
A. Guatemala
B. Venezuela
C. Colombia
D. Mexico
Correct Response: D. Mexico
https://www.reuters.com/world/americas/mexico-launch-database-over-100000-disappeared-people-2023-05-12/
8. A non-binding resolution in the French parliament called on the European Union to label THIS Russian mercenary group fighting in Ukraine and the African Sahel region as a terrorist organization.
A. Moscow Brigade
B. Wagner Group
C. Octobrists
D. Great Patriot Group
Correct Response: B. Wagner Group
https://www.aljazeera.com/news/2023/5/10/france-calls-on-eu-to-list-wagner-as-terrorists-uk-considering
9. Pretoria stepped back from comments by President Ramaphosa of THIS country that it would withdraw from the International Criminal Court following its issuance of a war criminal warrant for Vladimir Putin, ahead of a BRICS conference. Meanwhile, the U.S. accused it of shipping war materials to Russia.
A. Libya
B. Zimbabwe
C. Syria
D. South Africa
Correct Response: D. South Africa
https://www.politico.eu/article/south-africa-cyril-ramaphosa-international-criminal-court-vladimir-putin-arrest-warrant/
10. Liverpool hosted the 67th edition of THIS song contest that will attract over 200 million viewers of performances from 37 counties.
A. The Voice
B. Eurovision
C. Europe Has Talent
D. Global Voices 2023
Correct Response: B. Eurovision
https://www.reuters.com/graphics/MUSIC-EUROVISION/dwpkdykkzvm/?utm_source=Sailthru&utm_medium=Newsletter&utm_campaign=Daily-Briefing&utm_term=051223
Copyright 2015-2023 Tennessee World Affairs Council
---
THANKS TO TNWAC CORPORATE MEMBERS FOR SUPPORT TO EDUCATION OUTREACH PROGRAMS

THANKS TO OUR PARTNERS IN GLOBAL AFFAIRS AWARENESS AND EDUCATION OUTREACH

A PROUD MEMBER OF THE WORLD AFFAIRS COUNCILS OF AMERICA SINCE 2007
THANKS TO OUR PARTNERS IN GLOBAL AFFAIRS AWARENESS AND EDUCATION OUTREACH
THANKS TO OUR PARTNERS IN GLOBAL AFFAIRS AWARENESS AND EDUCATION OUTREACH

THANKS TO OUR PARTNERS IN GLOBAL AFFAIRS AWARENESS AND EDUCATION OUTREACH
Tennessee World Affairs Council Profile | Community Foundation of Middle Tennessee
Member, Center for Nonprofit Management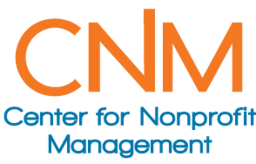 THE MISSION of the nonprofit, nonpartisan Tennessee World Affairs Council is to promote international awareness, understanding and connections to enhance the region's global stature and to prepare Tennesseans to thrive in our increasingly complex and connected world.
THE VISION of  the Tennessee World Affairs Council is a well-informed community that thinks critically about the world and the impact of global events.