THANKS TO ALL OF THE QUIZ TAKERS WHO JOINED TNWAC LAST WEEK IN RESPONSE TO OUR APPEAL.
CLICK IMAGE FOR QUIZ
We invite you to become members of the TNWAC no matter where you live. We welcome our friends from around the country and around the world to be part of our work to inform and inspire our communities to know the world. Visit TNWAC.org/join and TNWAC.org/donate.
Last Week's Quiz Winners
Barbara Cleland, Weston, CT
Don Moore, Mount Juliet, TN
Tucker Handley, North Olmstead, OH
MaryEllen Hamed, Louisville, KY
Pete Griffin, Nashville, TN
Jack Segal, Traverse City, MI
Bob Fort, Virginia Beach, VA
Michelle Eaton, Peoria, IL
Charles Bowers, Nashville, TN
Sheri Sellmeyer, Nashville, TN
Buddy Teaster, Nashville, TN
Peter Barclay, Peoria, IL
Tim Douglas, Nashville, TN
David Hillinck, Alexandria, VA
Deb Monroe, Nashville, TN
Tim Stewart, Nashville, TN
Patricia Miletich, Ventura, CA
John Bull, Nashville, TN
Mike Peek, Nashville, TN
Rich Buck, Peoria, IL
Martha Trammell, Nashville, TN
Desikan Gandarva, Rocky River, OH
Paul Love, Marlboro, VT
Lee Liu, Redmond, WA
Michael Weiss, Rockville, MD
Yezzie Dospil, Nashville, TN
Anna Xu, Saco, ME
John Trudel, Nashville, TN
Jim Shepherd, Nashville, TN
Hind Abu-Akar, Peoria, IL
Roger French, Washington, IL
Anders Samuelson, CA
Hannah Osborne, Chapel Hill, TN
Seth Osborne, Chapel Hill, TN
Michael O'Loughlin, Dunboyne, Ireland
Robyn Linde, Providence, RI
Are you on the list of last week winners? If you become a member of TNWAC you could be the end of the month prize winner.
MONTHLY QUIZ PRIZES ARE AWARDED TO DUES PAYING MEMBERS OF THE TNWAC WHO ARE MONG THE WEEKLY WINNERS FOR THAT MONTH.
MARCH QUIZ PRIZE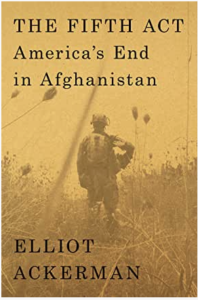 The Fifth Act: America's End in Afghanistan
by Elliott Ackerman
Elliot Ackerman left the American military ten years ago, but his time in Afghanistan and Iraq with the Marines and later as a CIA paramilitary officer marked him indelibly. When the Taliban began to close in on Kabul in August 2021 and the Afghan regime began its death spiral, he found himself pulled back into the conflict. Afghan nationals who had worked closely with the American military and intelligence communities for years now faced brutal reprisal and sought frantically to flee the country with their families. The official US government evacuation effort was a bureaucratic failure that led to a humanitarian catastrophe. With former colleagues and friends protecting the airport in Kabul, Ackerman joined an impromptu effort by a group of journalists and other veterans to arrange flights and negotiate with both Taliban and American forces to secure the safe evacuation of hundreds. These were desperate measures taken during a desperate end to America's longest war. For Ackerman, it also became a chance to reconcile his past with his present.
 
The Fifth Act is an astonishing human document that brings the weight of twenty years of war to bear on a single week, the week the war ended. Using the dramatic rescue efforts in Kabul as his lattice, Ackerman weaves a personal history of the war's long progression, beginning with the initial invasion in the months after 9/11. It is a play in five acts, the fifth act being the story's tragic denouement, a prelude to Afghanistan's dark future. Any reader who wants to understand what went wrong with the war's trajectory will find a trenchant account here. But The Fifth Act also brings readers into close contact with a remarkable group of characters, American and Afghan, who fought the war with courage and dedication, and at great personal cost. Ackerman's story is a first draft of history that feels like a timeless classic.
Cover to Cover with Elliott Ackerman — hear from the author at our WACA conversation.
---
LAST WEEK'S QUESTIONS AND ANSWERS
What in the World? Quiz – Week of March 6-12, 2023
1. Russia is making advances against THIS embattled eastern Ukraine city after months of grueling, costly combat despite fierce resistance by Ukrainians. Meanwhile, amid reports that Russian troops have resorted to fighting with shovels, Wagner militia group chief Prigozhin questioned Kremlin support as either "just ordinary bureaucracy or a betrayal."
A. Kherson
B. Bakhmut
C. Mariupol
D. Odessa
Correct Response: B. Bakhmut
https://www.nbcnews.com/news/world/russian-troops-fight-shovels-ammo-shortage-bakhmut-prigozhin-wagner-rcna73501
2. The world's largest democracy with a population of more than 1.3 billion, India, has been eager to position itself as a leader of emerging and developing nations (commonly referred to as the Global South) and has been hosting THIS premier forum for international economic cooperation compromising 19 countries and the European Union, which concluded in talks ultimately with no consensus on the Ukraine war.
A. G20 (Group of Twenty) Summit
B. G8 (Group of Eight) Summit
C. G7 (Group of Seven) Summit
D. SDG Summit
Correct Response: A. G20 (Group of Twenty) Summit
https://www.cnn.com/2023/03/01/india/india-g20-foreign-ministers-meeting-intl-hnk/index.html
3. After years of pandemic-forced cancellations, Athens recently hosted carnival celebrations, with scores of young people and college students on a night train that tragically collided with a freight train on their return trip, killing 47 people, the worst train crash in THIS country's history. Anger mounts over the country's dismal rail safety record in the European Union as it remains unclear how the accident would influence voting during its upcoming general election.
A. France
B. Italy
C. Turkey
D. Greece
Correct Response: D. Greece
https://www.nytimes.com/2023/03/02/world/europe/greece-train-crash.html
4. There have been reports of toxic gas attacks in 26 girls' schools in THIS Middle Eastern country with regime retribution suspected over anti-government protests.
A. Iran
B. Saudi Arabia
C. Lebanon
D. Syria
Correct Response: A. Iran
https://www.bbc.com/news/world-middle-east-64816750
5. Last week THIS nuclear watchdog group reported Iran had enriched uranium to 83.7%, close to weapons grade material, as its Director General Rafael Grossi met with Iranian officials to discuss monitoring of facilities. The restoration of monitoring equipment may not be enough to satisfy Western nations about to discuss Tehran's nuclear developments.
A. IATP
B. G-20
C. IAEA
D. P5+1
Correct Response: C. IAEA
https://www.reuters.com/world/middle-east/iaea-says-discussions-with-iran-after-report-enrichment-2023-02-19/
6. The popular chocolate Toblerone will no longer carry the image of the Matterhorn on its packaging after the company moved from THIS Alpine country to Slovakia. Its former home forbids the use of national symbols on milk-based products not produced inside its borders.
A. Italy
B. Andorra
C. Switzerland
D. Liechtenstein
Correct Response: C. Switzerland
https://www.itv.com/watch/news/toblerone-to-drop-matterhorn-from-packaging-due-to-strict-rules-on-swissness/by1dq9n
7. The leaders of THIS Asian nation and THIS European nation, both aligned with Moscow, issued a joint statement after a summit on Wednesday calling for peace in Ukraine.
A. Japan and Serbia
B. China and Hungary
C. South Korea and Poland
D. China and Belarus
Correct Response: D. China and Belarus
https://www.aljazeera.com/news/2023/3/1/china-belarus-presidents-call-for-ukraine-cease-fire-talks
8. Reports from Tallinn indicate the Reform Party's Kaja Kallas, THIS Baltic state's prime minister since 2021 and advocate of support to Ukraine, won a convincing victory over a far-right party that sought to end aid to Kyiv.
A. Estonia
B. Poland
C. Kaliningrad
D. Latvia
Correct Response: A. Estonia
https://www.houstonchronicle.com/news/politics/article/estonia-s-pro-ukraine-prime-minister-kallas-wins-17821874.php
9. South Korea and THIS WWII occupier worked out an arrangement for compensation of victims of forced labor, clearing an obstacle to better relations, a move hailed as positive by President Biden.
A. Russia
B. North Korea
C. China
D. Japan
Correct Response: D. Japan
https://www.nbcnews.com/news/world/new-plan-end-south-korea-japan-wartime-forced-labor-disputes-rcna73500
10. The Australian Strategic Policy Institute, a security think tank, released a study showing THIS country has a "stunning lead in high-impact research" on 37 out of 44 critical and emerging technologies in the global competition with the US and other Western democracies. The study also showed this country hosts seven of the world's top 10 research institutions.
A. Russia
B. China
C. United Arab Emirates
D. Germany
Correct Response: B. China
https://www.reuters.com/technology/china-leads-us-global-competition-key-emerging-technology-study-says-2023-03-02/
Copyright 2015-2023 Tennessee World Affairs Council
---
THANKS TO TNWAC CORPORATE MEMBERS FOR SUPPORT TO EDUCATION OUTREACH PROGRAMS

THANKS TO OUR PARTNERS IN GLOBAL AFFAIRS AWARENESS AND EDUCATION OUTREACH

A PROUD MEMBER OF THE WORLD AFFAIRS COUNCILS OF AMERICA SINCE 2007
THANKS TO OUR PARTNERS IN GLOBAL AFFAIRS AWARENESS AND EDUCATION OUTREACH
THANKS TO OUR PARTNERS IN GLOBAL AFFAIRS AWARENESS AND EDUCATION OUTREACH

THANKS TO OUR PARTNERS IN GLOBAL AFFAIRS AWARENESS AND EDUCATION OUTREACH
Tennessee World Affairs Council Profile | Community Foundation of Middle Tennessee
Member, Center for Nonprofit Management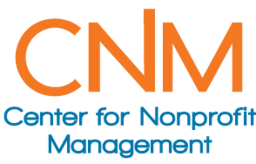 THE MISSION of the nonprofit, nonpartisan Tennessee World Affairs Council is to promote international awareness, understanding and connections to enhance the region's global stature and to prepare Tennesseans to thrive in our increasingly complex and connected world.
THE VISION of  the Tennessee World Affairs Council is a well-informed community that thinks critically about the world and the impact of global events.