CLICK IMAGE FOR QUIZ
We invite you to become members of the TNWAC no matter where you live. We welcome our friends from around the country and around the world to be part of our work to inform and inspire our communities to know the world. Visit TNWAC.org/join and TNWAC.org/donate.
Last Week's Quiz Winners
Desikan Gandarva, Rocky River, OH
Steve Freidberg, Boston, MA
Basil G. Smith, Jacksonville, FL
Catherine Kelly, Nashville, TN
Cathy Dopp, Grand Rapids, MI
Yezzie Dospil, Nashville, TN
Yuri Cunza, Nashville, TN
Buddy Teaster, Nashville, TN
Martha Trammell, Nashville, TN
David Hillinck, Alexandria, VA
Mike Nelson, Saco, ME
Rob Thames, St. Paul, MN
Nick McCall, Knoxville, TN
Peter Sharadin, Reading, PA
John Gaffney, San Francisco, CA
Marcus Murphy, Sewanee, TN
Korben Lewis, Nashville, TN
Barbara Gubbin, Jacksonville, FL
Thomas Day, Peoria, IL
Charles Bowers, Nashville, TN
Adam Leff, Bethel, ME
Barbara Cleland, Weston, CT
Hind Abi-Akar, Peoria, IL
Hannah Osborne, Chapel Hill, TN
Seth Osborne, Chapel Hill, TN
Keeton Chestnut, Cypress, TX
Emily Chaffee, Quinlan, TX
Daxton Osment, Quinlan, TX
Olivia Mealor, Mt Laurel, NJ
Herb Marsh Jr., Lincoln, NM
Kurt Schwartz, Martinez, CA
Kevin OBrien, Washington, IL
David Holmes, Madrid, Spain
Katharine Roof, Charleston, SC
Elmedina Brkic, Jyväskylä, Finland
Jack Mahoney, Saco, ME
Jim Shepherd, Nashville, TN
Sriharsha Gudimetta, Springboro, OH
Beth Young, Rochester, NY
Youssef Assaf, Muscat, Oman
Eva Chryssou, Muscat, Oman
Are you on the list of last week winners? If you become a member of TNWAC you could be the end of the month prize winner.
MONTHLY QUIZ PRIZES ARE AWARDED TO DUES PAYING MEMBERS OF THE TNWAC WHO ARE MONG THE WEEKLY WINNERS FOR THAT MONTH.
NOVEMBER QUIZ PRIZE WINNER
SETH OSBORNE, CHAPEL HILL, TN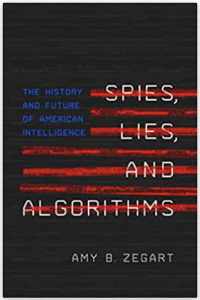 DECEMBER QUIZ PRIZE
NOTE:
On December 5th at 3:30-4:30pm ET, please join the Freeman Chair in China Studies for a discussion on the new book, The Dragon Roars Back: Transformational Leaders and Dynamics of Chinese Foreign Policy, featuring author Suisheng Zhao, Professor and Director of the Center for China-U.S. Cooperation at the University of Denver.
China is unique in modern world history. No other rising power has experienced China's turbulent history in its relations with neighbors and Western countries. Its sheer size dominates the region. With leader Xi Jinping's political authority unmatched, Xi's sense of mission to restore what he believes is China's natural position as a great power drives the current course of the nation's foreign policy. When China was weak, it was subordinated to others. Now, China is strong, and it wants others to subordinate, at least on the issues involving what it regards as core national interests. What are the primary forces and how have these forces driven China's reemergence to global power? This book weaves together complex events, processes, and players to provide a historically in-depth, conceptually comprehensive, and up-to-date analysis of Chinese foreign policy transition since the founding of the People's Republic of China (PRC), arguing that transformational leaders with new visions and political wisdom to make their visions prevail are the game changers. Mao Zedong, Deng Xiaoping, and Xi Jinping are transformational leaders who have charted unique courses of Chinese foreign policy in the quest for security, prosperity, and power. With the ultimate decision-making authority on national security and strategic policies, these leaders have made political use of ideational forces, tailoring bureaucratic institutions, exploiting the international power distribution, and responding strategically to the international norms and rules to advance their foreign policy agendas in the path of China's ascendance.
---
LAST WEEK'S QUESTIONS AND ANSWERS
What in the World? Quiz – Week of November 28-December 4, 2022
1. Protests against THIS policy spread to major cities across China with some demonstrators in Shanghai holding up blank pieces of paper, acknowledging the country's censorship, others calling for President Xi Jinping to step down and iPhone factory workers in Zhengzhou clashing with police.
A. One country, two systems
B. Covid snap lockdown policies
C. Strategic ambiguity toward Taiwan
D. One-child quota
Correct Response: B. Covid snap lockdown policies
https://www.cnn.com/2022/11/26/china/china-protests-xinjiang-fire-shanghai-intl-hnk/index.html
2. The UN Human Rights Council launched an investigation of THIS country's crackdown on protests that have resulted in over 300 people killed and 14,000 arrested since the September death of a young woman in police custody.
A. Myanmar
B. Cuba
C. Iran
D. North Korea
Correct Response: C. Iran
https://www.theguardian.com/world/2022/nov/24/iran-protests-un-council-votes-to-investigate-human-rights-abuses
3. The massive Russian missile strikes against Ukrainian infrastructure, causing damage to electricity supplies, also resulted in blackouts in THIS small neighbor to the west.
A. Romania
B. Poland
C. Moldova
D. Crimea
Correct Response: C. Moldova
https://www.reuters.com/world/europe/half-moldova-without-power-after-russian-strikes-ukraine-deputy-pm-2022-11-23/
4. The Supreme Court of the United Kingdom ruled that any independence referendum would have to be approved by Parliament, not local legislatures, in response to devolution efforts by THIS union member.
A. Northern Ireland
B. Gibraltar
C. Scotland
D. Wales
Correct Response: C. Scotland
https://www.cnbc.com/2022/11/23/scottish-independence-movement-dealt-blow-by-supreme-court.html
5. Miguel Diaz-Canel headed to Algeria, Russia, Turkey and China with his collection plate out to aid THIS country's beleaguered economy, suffering from over 60 years of dictatorship and effects of American sanctions and the Covid pandemic.
A. Nicaragua
B. Venezuela
C. Cuba
D. Guatemala
Correct Response: C. Cuba
https://www.bloomberg.com/news/articles/2022-11-16/cuban-president-heads-to-russia-china-turkey-amid-energy-woes
6. President Tsai Ing-wen resigned as Democratic Progressive Party leader after her party's loss in local elections in THIS country. She campaigned on the theme of "opposing China and defending" the homeland.
A. Hong Kong
B. Mongolia
C. Tibet
D. Taiwan
Correct Response: D. Taiwan
https://www.bbc.com/news/world-asia-63768538
https://www.cbsnews.com/news/taiwan-president-resigns-as-party-leader-after-election-loss/
7. The top Brazilian electoral tribunal rejected a challenge by THIS incumbent President and fined his party over $4M for "bad faith" in bringing the case. He continues to consider steps to challenge the election and has strategized with former President Trump's advisors.
A. Jair Bolsonaro
B. Lula da Silva
C. Nicolas Maduro
D. Daniel Ortega
Correct Response: A. Jair Bolsonaro
https://news.yahoo.com/brazil-election-court-throws-bolsonaro-144821018.html
8. Anwar Ibrahim is getting to work as Prime Minister in Kuala Lumpur after stalemated national and state elections were resolved by THIS ASEAN country's King, who chose the 75-year old long-time opposition politician.
A. Indonesia
B. Bangladesh
C. Thailand
D. Malaysia
Correct Response: D. Malaysia
https://www.aljazeera.com/news/2022/11/25/malaysias-anwar-starts-work-promising-inclusive-government
9. The M23 militia group, said to be backed by Rwanda, agreed to a ceasefire in the face of threats of force to expel them from THIS area of the Great Lakes region.
A. Eastern Congo
B. Western Sahara
C. Horn of Africa
D. Southern Zimbabwe
Correct Response: A. Eastern Congo
https://www.voanews.com/a/m23-rebels-fight-on-in-eastern-drc-despite-truce-/6850531.html
10. The heavily favored Argentinian World Cup team was defeated in a historic upset by the "Green Falcons" national team of THIS country. The winners were reportedly gifted Rolls Royce Phantom cars and the Prime Minister declared a national holiday.
A. Iran
B. Japan
C. Saudi Arabia
D. Qatar
Correct Response: C. Saudi Arabia
https://www.foxnews.com/sports/world-cup-2022-saudi-players-gifted-luxury-cars-upsetting-argentina
Copyright: 2022 Tennessee World Affairs Council
---
THANKS TO OUR PARTNERS IN GLOBAL AFFAIRS AWARENESS AND EDUCATION OUTREACH

A PROUD MEMBER OF THE WORLD AFFAIRS COUNCILS OF AMERICA SINCE 2007
THANKS TO OUR PARTNERS IN GLOBAL AFFAIRS AWARENESS AND EDUCATION OUTREACH
THANKS TO OUR PARTNERS IN GLOBAL AFFAIRS AWARENESS AND EDUCATION OUTREACH

THANKS TO OUR PARTNERS IN GLOBAL AFFAIRS AWARENESS AND EDUCATION OUTREACH
THE MISSION of the nonprofit, nonpartisan Tennessee World Affairs Council is to promote international awareness, understanding and connections to enhance the region's global stature and to prepare Tennesseans to thrive in our increasingly complex and connected world.
THE VISION of  the Tennessee World Affairs Council is a well-informed community that thinks critically about the world and the impact of global events.