"What In The World? Weekly Quiz"
August 31-September 6, 2020
A global affairs awareness service provided by the
Tennessee World Affairs Council
CLICK ON IMAGE FOR QUIZ
LAST WEEK'S QUIZ WINNERS
David Hillinck, Huntsville, AL
Nawzad Hawrami, Nashville, TN
Allan Ramsaur, Nashville, TN
Charles Bowers, Nashville, TN
Herb Marsh, Lincoln, NM
Yezzie Dospil, Nashville, TN
Sarah Knutson, Schenectady, NY
Barbara Gubbin, Jacksonville, FL
Pat Miletich, Nashville, TN
Michael S. Peek, Nashville, TN
Rich Buck, Peoria, IL
Roger T. French, Washington, IL
WELL DONE!
---
Sarah from Schenectady, thanks for your kind words about TNWAC'S information programs; Stephen from Jamaica Plain, glad you're enjoying the quiz; Barb from Peoria, hard as always, yes, but you're doing great; Michael from Nashville, yes, it was "panda perfect," I suspect you got question #10 right; Herb from NM, welcome to the quiz, thanks for thinking it's "nicely put together"; Tara from Kansas, you did very well for a first timer. Thanks to all who are quiz-curious every week.
---
August 2020 – Quiz Prize Winner
BRIAN SMALLWOOD, NASHVILLE, TN
Henry Kissinger and American Power: A Political Biography
By Thomas A. Schwartz
Please give to support global affairs awareness programs in the community and in your schools. 
---
September 2020 – Quiz Prize
Turning Point: Policymaking in the Era of Artificial Intelligence
by Darrell M. West and John R. Allen
Artificial Intelligence is here, today. How can society make the best use of it?
Until recently, "artificial intelligence" sounded like something out of science fiction. But the technology of artificial intelligence, AI, is becoming increasingly common, from self-driving cars to e-commerce algorithms that seem to know what you want to buy before you do. Throughout the economy and many aspects of daily life, artificial intelligence has become the transformative technology of our time.
Despite its current and potential benefits, AI is little understood by the larger public and widely feared. The rapid growth of artificial intelligence has given rise to concerns that hidden technology will create a dystopian world of increased income inequality, a total lack of privacy, and perhaps a broad threat to humanity itself.
In their compelling and readable book, two experts at Brookings discuss both the opportunities and risks posed by artificial intelligence—and how near-term policy decisions could determine whether the technology leads to utopia or dystopia.
Drawing on in-depth studies of major uses of AI, the authors detail how the technology actually works. They outline a policy and governance blueprint for gaining the benefits of artificial intelligence while minimizing its potential downsides.
The book offers major recommendations for actions that governments, businesses, and individuals can take to promote trustworthy and responsible artificial intelligence. Their recommendations include: creation of ethical principles, strengthening government oversight, defining corporate culpability, establishment of advisory boards at federal agencies, using third-party audits to reduce biases inherent in algorithms, tightening personal privacy requirements, using insurance to mitigate exposure to AI risks, broadening decision-making about AI uses and procedures, penalizing malicious uses of new technologies, and taking pro-active steps to address how artificial intelligence affects the workforce.
Turning Point is essential reading for anyone concerned about how artificial intelligence works and what can be done to ensure its benefits outweigh its harm.

LAST WEEK'S QUESTIONS AND ANSWERS
WHAT IN THE WORLD QUIZ – WEEK OF AUG 24-30, 2020
1.  A German air ambulance evacuated THIS gravely ill activist and political opponent of Russian President Vladimir Putin, to Berlin after he was stricken on a flight to Moscow. HIS aides claim he was poisoned before boarding the plane. HE has been active in exposing corruption among high level individuals and in organizing protests.
A.   Jaka Bizilj
B.   Alexei Navalny
C.   Kira Yarmysh
D.   Pyotr Verzilov
Correct Response: B.   Alexei Navalny
https://www.reuters.com/article/us-russia-politics-navalny/kremlin-critic-navalny-is-flown-to-german-hospital-in-worrying-condition-idUSKBN25I07N
2. Secretary of State Mike Pompeo went to the United Nations Friday to trigger "snapback" sanctions on Iran, including a controversial arms embargo, but 13 of 15 Security Council members, including France, Germany and Britain rejected the move. The U.S. action was based on Washington being a member of THIS 2015 agreement, but opponents claim President Trump's withdrawal makes U.S. intervention invalid.
A.   Joint Comprehensive Plan of Action
B.   Group of Five-Plus-One Nuclear Activities Accord
C.   International Atomic Energy Agency 2015 Pact
D.   Comprehensive Iranian Nuclear Enrichment Development Treaty
Correct Response: A.   Joint Comprehensive Plan of Action
https://www.reuters.com/article/us-usa-iran-un/thirteen-of-15-member-u-n-security-council-oppose-u-s-push-for-iran-sanctions-idUSKBN25H1Q5
3.  The Special Tribunal for Lebanon found Salim Ayyash, a mid-level official of THIS organization, guilty in the assassination of former Prime Minister Rafik Hariri. He had been pushing for Syrian forces to leave Lebanese territory when he was killed in a bomb attack in 2005 in Beirut. Hassan Nasrallah, leader of THIS group, is believed to have ordered the attack and he is resisting the handover of Ayyash.
A.   Revolutionary Guards
B.   ISIS
C.  Syrian Liberation Front
D.  Hezbollah
Correct Response: D.  Hezbollah
https://www.bbc.com/news/world-middle-east-53601710
4.  Port officials around the world are scrambling to identify and move or make safe large stockpiles of THIS chemical used for fertilizer and explosives, that was blamed for the blast in Beirut this month that killed over 180 and decimated wide areas of the port and city.
A.   Sulfur Dioxide
B.   Ammonium Nitrate
C.   Acetone Peroxide
D.   Nitrogen Tricholoride
Correct Response: B.   Ammonium Nitrate
https://www.washingtonpost.com/world/2020/08/21/after-beirut-ports-around-world-searched-dangerous-chemicals-some-didnt-like-what-they-found/
5.  The United Arab Emirates is talking with the Trump Administration about acquisition of THIS weapon system as a benefit of its "normalization of relations" agreement with Israel, despite Israeli objections to the sale.
A.   F-35 Lightning II Joint Strike Fighter
B.   M-1 Abrams Main Battle Tank
C.   F-1 Mirage Interceptor
D.   MGM-140 Army Tactical Missile System
Correct Response: A.   F-35 Lightning II Joint Strike Fighter
https://www.nytimes.com/2020/08/19/world/middleeast/trump-netanyahu-israel-uae.html
6.  Secretary of State Mike Pompeo said last week, "The Chinese Communist Party chose to crush the freedoms and autonomy of the people of Hong Kong," in justifying termination or suspension of three bilateral agreements with Hong Kong that included THESE provisions.
A.   Favored nation trade status
B.   Military to military exchange programs
C.   Reciprocal aviation landing rights
D.   Extradition and tax exemptions
Correct Response: D.   Extradition and tax exemptions
https://www.nytimes.com/2020/08/19/us/politics/trump-china-hong-kong.html
7.  President Trump said he expected THIS country to follow the UAE in normalizing diplomatic relations with Israel. The response, in a statement from Prince Turki al-Faisal, was that the Kingdom's position regarding relations with Israel remained the Arab Peace Plan it offered years ago, calling for a sovereign Palestinian state with Jerusalem as its capital.
A.  Morocco
B.  Kuwait
C.  Oman
D.  Saudi Arabia
Correct Response: D.  Saudi Arabia
https://www.reuters.com/article/us-israel-emirates-saudi-usa/saudi-price-for-ties-with-israel-is-palestinian-state-saudi-royal-idUSKBN25H151
8. American diplomats will talk with parties to the crisis in THIS Eastern European country including opposition candidate Sviatlana Tsikhanouskaya who fled to Lithuania following post-election demonstrations. The vote to continue the rule of Alexander Lukashenko was considered, by protestors who drew a violent crackdown from the government in Minsk, to be rigged
A.  Belarus
B.  Estonia
C.  Moldova
D.  Kaliningrad
Correct Response: A.  Belarus
https://www.reuters.com/article/us-belarus-election-usa-exclusive/exclusive-no-2-u-s-diplomat-to-visit-russia-lithuania-to-discuss-belarus-idUSKBN25H2R6
9. The MV Wakashio struck a coral reef off the coast of THIS idyllic Indian Ocean island spilling oil across pristine waters and fragile coral reefs according to Reuters. The Wakashio was said to have diverted more than 55 miles from a regular shipping lane. A maritime analysis firm official said, "It was on a very bad trajectory."
A.   Mauritius
B.   Galapagos
C.   Barbuda
D.   Principe
Correct Response: A.   Mauritius
https://www.reuters.com/article/us-mauritius-environment-japan/japan-ship-deviated-from-shipping-lane-before-mauritius-impact-data-shows-idUSKBN25H0VT
10.  Mei Xiang, representing China in Washington, D.C., made history on Friday when THIS happened.
A.  She became the first woman to be posted in the United States as the Ambassador of the People's Republic of China.
B.  She arrived in the U.S. to become part of the first US-China astronaut team designated to fly on the Space-X Dragon to the International Space Station
C.  She requested political asylum during a meeting at the State Department
D.  She became the oldest great panda to give birth at the National Zoo.
Correct Response: D.  She became the oldest great panda to give birth at the National Zoo.
https://www.washingtonpost.com/local/zoo-panda-gives-birth/2020/08/21/c5b1f7b2-df30-11ea-809e-b8be57ba616e_story.html
---
THANKS TO OUR PARTNERS IN GLOBAL AFFAIRS AWARENESS AND EDUCATION OUTREACH
THANKS TO OUR PARTNERS IN GLOBAL AFFAIRS AWARENESS AND EDUCATION OUTREACH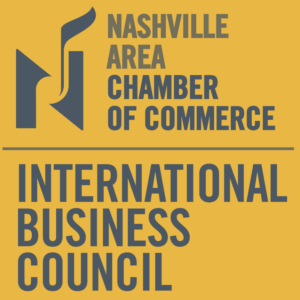 THE MISSION of the nonprofit, nonpartisan Tennessee World Affairs Council is to promote international awareness, understanding and connections to enhance the region's global stature and to prepare Tennesseans to thrive in our increasingly complex and connected world.
THE VISION of  the Tennessee World Affairs Council is a well-informed community that thinks critically about the world and the impact of global events.