CLICK IMAGE FOR QUIZ
Thanks to Quiz writers Abigail Blackburn of Belmont University and Silas McClung of the University of the South for another excellent round of questions.
We invite you to become members of the TNWAC no matter where you live. We welcome our friends from around the country and around the world to be part of our work to inform and inspire our communities to know the world. Visit TNWAC.org/join and TNWAC.org/donate.
Last Week's Quiz Winners
Tim Stewart, Nashville, TN
Charles Bowers, Nashville, TN
David Hillinck, Alexandria, VA
Yezzie Dospil, Nashville, TN
Bert Schmidt, Norfolk, VA
Doug Lane, San Mateo, CA
Hannah Osborne, Chapel Hill, TN
Seth Osborne, Chapel Hill, TN
Beth Nitsch, Rochester, NY
Are you on the list of last week winners? If you become a member of TNWAC you could be the end of the month prize winner.
MONTHLY QUIZ PRIZES ARE AWARDED TO DUES PAYING MEMBERS OF THE TNWAC WHO ARE MONG THE WEEKLY WINNERS FOR THAT MONTH.
APRIL QUIZ PRIZE
Spin Dictators: The Changing Face of Tyranny in the 21st Century
by Sergei Guriev and Daniel Treisman
How a new breed of dictators holds power by manipulating information and faking democracy
Hitler, Stalin, and Mao ruled through violence, fear, and ideology. But in recent decades a new breed of media-savvy strongmen has been redesigning authoritarian rule for a more sophisticated, globally connected world. In place of overt, mass repression, rulers such as Vladimir Putin, Recep Tayyip Erdogan, and Viktor Orbán control their citizens by distorting information and simulating democratic procedures. Like spin doctors in democracies, they spin the news to engineer support. Uncovering this new brand of authoritarianism, Sergei Guriev and Daniel Treisman explain the rise of such "spin dictators," describing how they emerge and operate, the new threats they pose, and how democracies should respond.
Spin Dictators traces how leaders such as Singapore's Lee Kuan Yew and Peru's Alberto Fujimori pioneered less violent, more covert, and more effective methods of monopolizing power. They cultivated an image of competence, concealed censorship, and used democratic institutions to undermine democracy, all while increasing international engagement for financial and reputational benefits. The book reveals why most of today's authoritarians are spin dictators—and how they differ from the remaining "fear dictators" such as Kim Jong-un and Bashar al-Assad, as well as from masters of high-tech repression like Xi Jinping.
Offering incisive portraits of today's authoritarian leaders, Spin Dictators explains some of the great political puzzles of our time—from how dictators can survive in an age of growing modernity to the disturbing convergence and mutual sympathy between dictators and populists like Donald Trump.
---
LAST WEEK'S QUESTIONS AND ANSWERS
What in the World? Quiz – Week of April 10-16, 2023
1. The largest barrage of rockets launched by Palestinian groups against Israel since 2006 brought counterattacks in Gaza and THIS country on Israel's northern border. A broader conflict remains a possibility.
A. Syria
B. Jordan
C. Iraq
D. Lebanon
Correct Response: D. Lebanon
https://www.bloomberg.com/news/articles/2023-04-07/israel-hits-gaza-lebanon-after-most-rocket-attacks-in-17-years
2. China responded to Taiwan President Tsai Ing-wen's meeting with House Speaker McCarthy by military rehearsals of a blockade against the island nation and symbolic sanctions against THIS presidential library where the meeting took place.
A. Carter
B. Nixon
C. Reagan
D. Bush
Correct Response: C. Reagan
https://www.bloomberg.com/news/articles/2023-04-07/china-hits-back-at-tsai-trip-by-sanctioning-reagan-library
3. President Macron of France met with THIS leader on bilateral and Sino-European relations. Macron urged him to help stop Russia's war in Ukraine saying he could count on this leader to bring Russia to its senses.
A. Supreme Leader Kim Jong-un of North Korea
B. President Yoon Suk Yeol of South Korea
C. President Kassym-Jomart Kemeluly Tokayev of Kazakhstan
D. President Xi Jinping of China
Correct response: D. President Xi Jinping of China
https://www.bbc.com/news/world-asia-china-65198757
4. A Pentagon documents leak poses grave damage to the United States revealing details on the Ukraine and Russia conflict and exposing American spying on allies including THESE countries.
A. Germany and Turkey
B. South Korea and Israel
C. UK and France
D. Israel and Japan
Correct Response: B. South Korea and Israel
https://www.nbcnews.com/politics/national-security/leaked-documents-show-us-spying-russia-war-ukraine-rcna78876
5. Turks will go to the polls for presidential elections with THIS strongman leader challenged by economic turmoil and the aftermath of devastating earthquakes.
A. Armen Sarkissian
B. Recep Tayyip Erdogan
C. Serdar Berdimuhamedow
D. Kemal Kilicdaroglu
Correct Response: B. Recep Tayyip Erdogan
https://www.bloomberg.com/news/articles/2023-01-20/why-erdogan-s-reelection-bid-in-turkey-isn-t-a-sure-bet
6. The National Council of Educational Research and Training in THIS country has altered or removed critical details from textbooks it says were redundant. Critics accuse the ruling party Bharatiya Janata Party of leveraging education to further their Hindu nationalist vision.
A. Pakistan
B. India
C. Tibet
D. Sri Lanka
Correct Response: B. India
https://www.voanews.com/a/in-india-revision-of-history-in-school-texts-stirs-controversy/7043585.html
7. Three years of drought are threatening famine and livestock losses in THIS Horn of Africa nation which is recovering from a civil war with the breakaway Tigray region.
A. Somalia
B. Ethiopia
C. Kenya
D. Tanzania
Correct response: B. Ethiopia
https://www.aljazeera.com/news/2023/4/6/in-southern-ethiopia-drought-kills-livestock-and-brings-hunger
8. Saudi Arabia and Iran agreed to resume direct flights between countries continuing a thaw beginning in one of the Middle East's thorniest rivalries in a deal brokered by THIS country,
A. China
B. India
C. Iraq
D. Russia
Correct Response: A. China
https://www.wsj.com/articles/saudi-iranian-foreign-ministers-meet-in-beijing-to-discuss-ties-69fb9aef?mod=world_lead_pos3
9. Ethnic Serbs living in THIS Balkan nation, viewed by Serbs as a separatist region, will not vote in an upcoming local election as they reject the authority of Pristina and recognize Belgrade as their capital.
A. Bosnia
B. Albania
C. Kosovo
D. Bulgaria
Correct Response: C. Kosovo
https://www.reuters.com/world/europe/kosovo-serbs-refuse-participate-local-elections-2023-04-07/
10. Hussain Besou has been crowned Germany's youngest national chess player at age 11. Besou is a refugee of THIS country whose family fled to Germany in 2016 after their homeland became engulfed in a brutal civil war in 2011.
A. Afghanistan
B. South Sudan
C. Syria
D. Ukraine
Correct Response: C. Syria
https://www.reuters.com/world/middle-east/syrian-refugee-who-has-become-germanys-youngest-national-chess-player-11-2023-04-05/
Copyright 2015-2023 Tennessee World Affairs Council
---
THANKS TO TNWAC CORPORATE MEMBERS FOR SUPPORT TO EDUCATION OUTREACH PROGRAMS

THANKS TO OUR PARTNERS IN GLOBAL AFFAIRS AWARENESS AND EDUCATION OUTREACH

A PROUD MEMBER OF THE WORLD AFFAIRS COUNCILS OF AMERICA SINCE 2007
THANKS TO OUR PARTNERS IN GLOBAL AFFAIRS AWARENESS AND EDUCATION OUTREACH
THANKS TO OUR PARTNERS IN GLOBAL AFFAIRS AWARENESS AND EDUCATION OUTREACH

THANKS TO OUR PARTNERS IN GLOBAL AFFAIRS AWARENESS AND EDUCATION OUTREACH
Tennessee World Affairs Council Profile | Community Foundation of Middle Tennessee
Member, Center for Nonprofit Management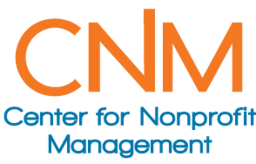 THE MISSION of the nonprofit, nonpartisan Tennessee World Affairs Council is to promote international awareness, understanding and connections to enhance the region's global stature and to prepare Tennesseans to thrive in our increasingly complex and connected world.
THE VISION of  the Tennessee World Affairs Council is a well-informed community that thinks critically about the world and the impact of global events.