TRANSCRIPT 
And Wherever You Get Your Pods – Look for "Global Tennessee"
Thank you for your continuing support. Help us celebrate 15 years of TNWAC's global awareness programs this month.
The Tennessee World Affairs Council
in association with
Belmont University Center for International Business, the University of Tennessee Center for Global Engagement and the Nashville Area Chamber of Commerce
GLOBAL TOWN HALL
IN PERSON
Russia, Ukraine, Europe and the United States
Dr. Roger Kangas, Ph.D.
Academic Dean and Professor
Near East South Asia Center for Strategic Studies, National Defense University
March 31, 2022 @ 6:00 p.m. CT
with Moderator

Dr. Thomas A  Schwartz, Ph.D.
Distinguished Professor of History of U.S. Foreign Relations, Vanderbilt University
---
Dr. Roger Kangas – Academic Dean and a Professor of Central Asian Studies at the Near East South Asia Center for Strategic Studies. Previously Dr. Kangas served as a Professor of Central Asian Studies at the George C. Marshall Center for European Security in Garmisch-Partenkirchen, Germany; Deputy Director of the Central Asian Institute at the Paul H. Nitze School of Advanced International Studies (SAIS) in Washington, DC; Central Asian Course Coordinator at the Foreign Service Institute for the U.S. Department of State; Research Analyst on Central Asian Affairs for the Open Media Research Institute (OMRI) in Prague, Czech Republic; and as an Assistant Professor of Political Science at the University of Mississippi.
Dr. Kangas has been an advisor to the Combatant Commands, NATO/ISAF, the US Air Force Special Operations School, National Democratic Institute, International Research and Exchanges Board, American Councils, Academy for Educational Development, USIA, USAID, and other US government agencies on issues relating to Central and South Asia, Russia, and the South Caucasus. He is also an Adjunct Professor at Georgetown University. Dr. Kangas holds a B.S.F.S. in Comparative Politics from the Edmund A. Walsh School of Foreign Service at Georgetown University and a Ph.D. in Political Science from Indiana University.
Dr. Thomas A. Schwartz
Thomas Alan Schwartz is a historian of the foreign relations of the United States, with related interests in American politics, the history of international relations, Modern European history, and biography. His most recent book is Henry Kissinger and American Power: A Political Biography (Hill and Wang, 2020). The book has received considerable notice and acclaim. Harvard's University's Charles Maier has written: "Thomas Schwartz's superbly researched political biography reveals the brilliance, self-serving ego, and vulnerability of America's most remarkable diplomat in the twentieth century, even as it provides a history of U.S. engagement in global politics as it moved beyond bipolarity." Earlier in his career, Schwartz was the author of America's Germany: John J. McCloy and the Federal Republic of Germany (Harvard, 1991), which was translated into German, Die Atlantik Brücke (Ullstein, 1992). This book received the Stuart Bernath Book Prize of the Society of American Foreign Relations, and the Harry S. Truman Book Award, given by the Truman Presidential Library. He is also the author of Lyndon Johnson and Europe: In the Shadow of Vietnam (Harvard, 2003), which examined the Johnson Administration's policy toward Europe and assessed the impact of the war in Vietnam on its other foreign policy objectives. He is the co-editor with Matthias Schulz of The Strained Alliance: U.S.-European Relations from Nixon to Carter, (Cambridge University Press, 2009).
---
SPONSOR THE TNWAC GLOBAL TOWN HALLS
We invite businesses, organizations and individuals to sponsor this series of conversations with distinguished speakers on global affairs.  It is through your support that we are able to produce quality global affairs programs.
For information about sponsoring other programs and series of events contact Patrick Ryan, TNWAC President @ 931-261-2353, pat@tnwac.org
---
THANKS TO OUR PARTNERS IN GLOBAL AFFAIRS AWARENESS AND EDUCATION OUTREACH


THE TENNESSEE WORLD AFFAIRS COUNCIL HAS BEEN A PROUD MEMBER OF THE WORLD AFFAIRS COUNCILS OF AMERICA SINCE 2007
THANKS TO OUR PARTNERS IN GLOBAL AFFAIRS AWARENESS AND EDUCATION OUTREACH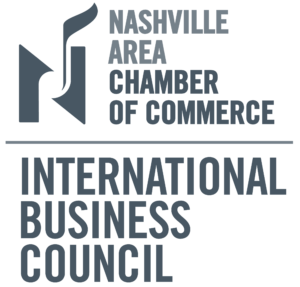 THANKS TO OUR PARTNERS IN GLOBAL AFFAIRS AWARENESS AND EDUCATION OUTREACH
THE MISSION of the nonprofit, nonpartisan Tennessee World Affairs Council is to promote international awareness, understanding and connections to enhance the region's global stature and to prepare Tennesseans to thrive in our increasingly complex and connected world.
THE VISION of  the Tennessee World Affairs Council is a well-informed community that thinks critically about the world and the impact of global events.