TRANSCRIPT 
And Wherever You Get Your Pods – Look for "Global Tennessee"
Thank you for your continuing support. Help us celebrate 15 years of TNWAC's global awareness programs this month.
The Tennessee World Affairs Council
in association with the
American Council on Germany
and Belmont University Center for International Business, and the Nashville Area Chamber of Commerce
GLOBAL TOWN HALL
via Zoom
War in Europe
Ambassador John Kornblum
Former U.S. Ambassador to Germany and Assistant Secretary of State for European Affairs
February 25, 2022 @ 12:00 p.m. CT
This special event is free but please consider becoming a member or making a donation when you register. Thank you.
---
You can view Ambassador Kornblum's January 17th and February 1st TNWAC conversations about the Ukraine crisis on our YouTube channel.
---
Ambassador John C. Kornblum has a long record of service in the United States and Europe both as a diplomat and as a businessman. He is recognized as an eminent expert on U.S.-European political and economic relations, in particular in Central and Eastern Europe. He served as the U.S. Ambassador to Germany from 1997 to 2001. Before that, he occupied a number of high-level diplomatic posts, including U.S. Assistant Secretary of State for European affairs, Special Envoy for the Dayton Peace Process, U.S. Ambassador to the Organization for Security and Cooperation in Europe (Helsinki Process), Deputy U.S. Ambassador to NATO, and U.S. minister and deputy commandant of forces in divided Berlin. From 2001 to 2009, he was chairman of Lazard Freres Germany. He currently serves as senior counsellor to the international law firm Noerr LLP and as a senior adviser to the worldwide consultancy Accenture. Mr. Kornblum has also served on a number of supervisory and advisory boards including those of Thyssen-Krupp, Technologies AG, Bayer AG, Russell Reynolds, and Motorola Europe. He is a member of the boards of the American Chamber of Commerce in Germany, the American Academy in Berlin, the Deutsche Oper in Berlin, and of numerous nonprofit organizations on both sides of the Atlantic. He received a B.A. from Michigan State University in 1964, and he has been the recipient of many awards, including a Knights Cross of the Order of Merit from Germany and an Order of Merit from Austria.
---
SPONSOR THE TNWAC GLOBAL TOWN HALLS
We invite businesses, organizations and individuals to sponsor this series of conversations with distinguished speakers on global affairs.  It is through your support that we are able to produce quality global affairs programs.
For information about sponsoring other programs and series of events contact Patrick Ryan, TNWAC President @ 931-261-2353, pat@tnwac.org
YOUR ORGANIZATION NAME AND LOGO HERE
SPONSOR THIS PROGRAM
---
THANKS TO OUR PARTNERS IN GLOBAL AFFAIRS AWARENESS AND EDUCATION OUTREACH


THE TENNESSEE WORLD AFFAIRS COUNCIL HAS BEEN A PROUD MEMBER OF THE WORLD AFFAIRS COUNCILS OF AMERICA SINCE 2007
THANKS TO OUR PARTNERS IN GLOBAL AFFAIRS AWARENESS AND EDUCATION OUTREACH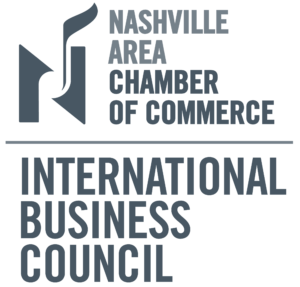 THANKS TO OUR PARTNERS IN GLOBAL AFFAIRS AWARENESS AND EDUCATION OUTREACH
THE MISSION of the nonprofit, nonpartisan Tennessee World Affairs Council is to promote international awareness, understanding and connections to enhance the region's global stature and to prepare Tennesseans to thrive in our increasingly complex and connected world.
THE VISION of  the Tennessee World Affairs Council is a well-informed community that thinks critically about the world and the impact of global events.