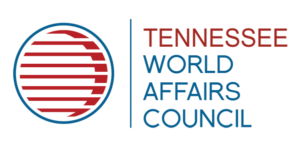 July 11, 2022
On behalf of the TNWAC Chairman, Jim Shepherd, the Members of the Board and Advisory Board and the members of the Tennessee World Affairs Council I would like to express condolences to the people and government of Japan and their Nashville representative, the Consul-General of Japan on the passing of former Prime Minister Shinzo Abe. Prime Minister Abe was killed in a shocking, heinous attack on July 8, 2022 by a gunman in Nara, Japan.
Shinzo Abe served as Prime Minister of Japan 2006-2007 and 2012-2020, the longest service by a prime minister in the country's history. He left his mark as a champion of a "proactive" Japan in Asia standing shoulder to shoulder with the United States and allies in the face of North Korea's provocations and China's rise and in ensuring global stability. Prime Minister Abe led at home, working to boost Japan's economic fortunes through a revitalization program that carried his name — "Abenomics." 
The world and the United Stats will miss the leadership and friendship of Shinzo Abe, which was emblematic of the close government, business and people-to-people ties between our countries.
We share our deepest sympathies with our friends in Japan on their loss.
Sincerely,
Founding President, Tennessee World Affairs Council
---
Thank you for your support of global affairs awareness and
education!
THANKS TO OUR PARTNERS IN GLOBAL AFFAIRS AWARENESS AND EDUCATION OUTREACH


TNWAC IS A PROUD MEMBER OF THE NETWORK OF WORLD AFFAIRS COUNCILS OF AMERICA

THANKS TO OUR PARTNERS IN GLOBAL AFFAIRS AWARENESS
THE MISSION of the nonprofit, nonpartisan Tennessee World Affairs Council is to promote international awareness, understanding and connections to enhance the region's global stature and to prepare Tennesseans to thrive in our increasingly complex and connected world.
THE VISION of  the Tennessee World Affairs Council is a well-informed community that thinks critically about the world and the impact of global events.