The Tennessee World Affairs Council
in association with
Belmont University Center for International Business, the Nashville Area Chamber of Commerce, the Peoria Area World Affairs Council and the University of Tennessee Center for Global Engagement present
Women at the Table: The Importance of Women's Voices in International Affairs
A Conversation On Political, Economic Issues
Wednesday, April 21, 2021
12:00-1:00 PM CT

The participation of women's organizations and other civil society groups makes a peace agreement 64% less likely to fail. Then why are women only 6% of signatories in major peace processes? This is one of the many questions that the Tennessee World Affairs Council will address this month at our event: Women at the Table: The Importance of Women's Voices in International Affairs.
The discussion will be moderated by TNWAC board member, Ms. Amanda Knarr, and will cover a range of political and economic topics, with a specific focus on the importance of including women in peace building initiatives.
Held on April 21st from 12-1 pm Central Time the panel will feature six distinguished women from around the world, including Ms. Sharon K. Roberson, President & CEO of YWCA Nashville & Middle Tennessee; Dr. Marlene Spoerri, Director of Inclusive Diplomacy and Systems Change at Independent Diplomat; Dr. Jennifer F. Klot, Partner, Policy & Praxis for Social Change; Ms. Mary Montague, European Representative for Mediators Beyond Borders International; Ms. Gwendolyn Myers, Founder & Executive Director of Messengers of Peace-Liberia Inc.; and Ms. Lorelei Higgins, Métis Canadian Cultural Mediator, a Rotary Peace Fellow, and Positive Peace Activator.
TNWAC thanks Dr. Gretchen Neisler, Vice Provost for International Affairs at the University of Tennessee for sharing opening remarks.
Check out Amanda Knarr's conversation with panelist Lorelei Higgins, introducing the program.
Click for video
---
Amanda Knarr – Moderator
Amanda Knarr moved to Nashville from Washington, DC. She is enjoying her now remote role as a global account manager at Forrester Research, a market research and consulting company.
Previously, Amanda led the Western Hemisphere for the Business Council for International Understanding (BCIU), a nonpartisan, U.S.-based organization that works to expand international trade and commerce. Ms. Knarr has been responsible for creating partnerships between business and U.S. government agencies on foreign policy initiatives. She has worked extensively with U.S. and foreign government departments and agencies- both federal and local. International affairs is in her blood and she is an alum of the United Nations, the U.S. Government, the Government of the Republic of Chile, multiple internationally-focused think tanks and nonprofits.
She received a Masters of Arts from the School of Foreign Service at Georgetown University specializing in International Political Economy. She received a Bachelor of Arts in Political Science and International Relations from Washington & Jefferson College. She is a proud aunt, girlfriend and cat mom. She's also enjoying new socially-distanced hobbies like gardening and Peloton yoga.
Dr. Gretchen Neisler – Welcome
Dr. Neisler became the University of Tennessee Vice Provost for International Affairs and Director, Center for Global Engagement in 2018. She earned a PhD, Higher Education Administration from Michigan State University.
Dr. Marlene Spoerri
Marlene Spoerri is Director of Inclusive Diplomacy and Systems Change at Independent Diplomat, where she leads work to advance women's political participation in peace processes. Marlene has advised female leaders involved in peace processes in Syria, Western Sahara, Libya, and elsewhere. She is the author of Engineering Revolution: The Paradox of Democracy Promotion in Serbia published by the University of Pennsylvania Press. Marlene has a PhD from the University of Amsterdam, and has published on democratization, democracy promotion and transitional justice.
Dr. Jennifer Klot
Dr. Jennifer F. Klot has more than 25 years of UN experience working to advance gender equality, child rights, and humanitarian action. At the UN, she led Graça Machel's 1996 Independent Expert Report on the Impact of Armed Conflict of Children, and the Ellen Johnson Sirleaf 2002 UN Expert Assessment on Women, Peace, and Security. These initiatives, respectively, resulted in the first-ever UN Security Council Resolutions on Children and on Women, which created new standards of protection for women and children in armed conflict.
Between 2002- 2013, Dr. Klot was a Senior Advisor on Gender, Security, and HIV/AIDS at the Social Science Research Council. Following this, she was the Vice President, Health, of the Social Impact Exchange, and was subsequently appointed as Plan International's Representative to the United Nations. Dr. Klot is the founding partner of Policy & Praxis for Social Change, a consulting group that provides strategic planning and program support to multilateral agencies, foundations, and non-profits to advance sustainable development, social justice, and gender equality. Dr. Klot holds a doctorate in Social Policy from the London School of Economics. She earned a Master of City and Regional Planning from Cornell University, and a bachelor's degree from Douglass College at Rutgers, the State University of New Jersey.
Sharon K. Roberson
Sharon K. Roberson, Esq. is a seasoned C – Suite executive. She serves as President and CEO of YWCA Nashville & Middle Tennessee, the largest domestic violence service provider in Tennessee. Since joining the YWCA, Sharon has led the expansion of the shelter beds at the Weaver Domestic Violence Center to offer more women and children shelter and care. She has also broadened the agency's life- saving services, including adding the only Emergency DV Text Line in Tennessee and implementing a children's program at Weaver. Under Sharon's leadership, the YW has grown all of our school-based programs, including expanding our Amend Together healthy masculinity program to six other YWCA's across the country. The YW has also expanded our adult learning center programing and our career services and gained full construction and operational funding for the first-ever pet shelter in the State for pets of domestic violence victims.
Before this position, she served as a Senior Vice President, General Counsel, and Secretary for Direct General Corporation. Sharon has over 30 years of experience in the insurance industry, including before Direct, 17 years with AIG/American General Life and Accident and American General Property supervising employees in various US cities and Manila Philippines. During her career at AIG/American General, she served as a General Counsel for almost a decade and as COO of various companies. Sharon was a state regulator for over a decade. As a regulator, she held the position of General Counsel and Assistant Commissioner for the State of Tennessee Department of Commerce and Insurance, as well as Director of self-insurance and surplus lines. She was appointed by both a democratic and republican governor.
Mary Montague
Mary Montague has over 40 years' experience in peace building in Northern Ireland. Co- founder of TIDES Training, she delivered Peace Building and Mediation interventions both in her own country and internationally. In 2001 Mary co-founded TIDES Training a Charitable non-profit Training and Consultancy company. Mary has an established background in community capacity development with particular interest in mediation and conflict resolution. She designed and implemented mediative interventions to address highly contentious and volatile emergency situations.
Mary was a director on highly commended European projects such as TIDES Training of Trainers, Stepping into Diversity and Building Relationships in Communities. BRIC was one of the first using Systemic Mediative & Restorative Approaches project delivered across N. Ireland in partnership with the Northern Ireland Housing Executive and Rural Development Council.  She is a Restorative Practitioner and has supported the transition of armed groups, communities, and civil society towards peace. Mary is the European Representative for Mediators Beyond Borders. She trains and mentors Women leaders from across the world in mediation, peace building and restorative practice. She is a founding member of Women Waging Peace a global network created at the J.F. Kennedy School of Government, Harvard University, Boston, USA.
In 2016 and 2017 she was a visiting Professor at Washington & Jefferson College Washington PA USA delivering classes on mediation and restorative approaches. She lectures on the mediation course  for the Common Security and Defence policy programmes held under the auspices of the European Security and Defence College at The Edward Kennedy Institute, Maynooth. She is a member of the Kennedy Institute Peace group.
She sits on the Northern Ireland Women, Peace and Security Consultative Group for the implementation of the Irish Government Third National Action Plan for Women, Peace and Security 2019-2024.She is a member of the Global Peacebuilder Summit, a forum of 30 eminent peacebuilders from around the world, providing global discourse on the role of civil society in the field of conflict transformation.
National and International Awards
Nomination for 2019 Fulbright Prize for International Understanding 2019
Awarded Honorary Doctor of Humane Letters (L.H.D.) Washington & Jefferson College 2018.
Bremen International Peace Prize 2015 for Civic Society Engagement
Mediator of the Year 2015 Mediators Beyond Borders
Lifetime Achievement Award for Peace Building 2014 N.I. Community Relations Council.
Gwendolyn S. Myers
Gwendolyn S. Myers has over ten years of experience working in Peace and non- violence education among in and out of school youth. Recently selected and featured as the overall winner of the President's Awards, to become 2020 addition to City, University of London gallery of Extraordinary Women achieving the extraordinary since 1894. Gwen was recognized as Time Magazine 2019 -Top Eight Young Reformers Across the Globe Shaping the World and 2019-Top Seven-African Women Breaking Barriers in Peacebuilding in Africa. She's the Founder& Executive Director (2008-Present) of a non-profit, youth-led peacebuilding organization; Messengers of Peace- Liberia Inc managing over one thousand five hundred Young Volunteer Peace Messengers. Her non-profit became the first recipient of President George Manneh Weah National Peace Prize Award 2018 in celebration of the 15 years of unbroken peace in Liberia. She's a Certified Folke Bernadotte Academy Young Mediator and recently appointed to the Board of Directors of Mediators Beyond Borders International (MBBI) based in the United States of America and Board of Trustees of a UK based non-profit; Coalition Peace. MA International Politics and Human Rights (2019) from City, University of London and graduand (2021) for MA Reconciliation and Peacebuilding from University of Winchester, United Kingdom.
Lorelei Higgins
Lorelei Higgins is a Métis Canadian Cultural Mediator, a Rotary Peace Fellow and Positive Peace Activator as well as a Governor General's Canadian Leadership Program alumna. She has worked on  community-based projects locally and internationally with government agencies, non-government  organizations and the business sector. These projects have centred on peace and conflict  transformation, Indigenous matters and the elevation of female voices in leadership. Lorelei has worked  across the globe in communities in Africa, Asia, Europe, North America and South America.
Lorelei is the Community Lead for the City of Calgary's Anti-Racism Program and  is working to advance The City of Calgary's commitments to Truth and Reconciliation.
Lorelei has an MBA, with a specialization in leadership, and she facilitates asset-based community  development sessions utilizing an appreciative inquiry lens. Lorelei is also a consultant with Mediators  Beyond Borders International.
Lorelei is passionate about creating bold, open spaces for building peace through cross-cultural learning  and the establishment and nurturing of enduring, positive relationships. As Mrs Canada 2020 and a  Women in Need Foundation Ambassador, Lorelei is leading efforts to increase female leadership in  peacebuilding efforts locally and globally.
SPONSOR THIS PROGRAM!
We invite businesses, organizations and individuals to sponsor this event. It is through your support that we are able to bring quality global affairs programs to the community.
For information about sponsoring other programs and series of events contact Patrick Ryan, TNWAC President @ 931-261-2353, pat@tnwac.org
YOUR ORGANIZATION NAME AND LOGO HERE
SPONSOR THIS PROGRAM
THANKS TO OUR PARTNERS IN GLOBAL AFFAIRS AWARENESS AND EDUCATION OUTREACH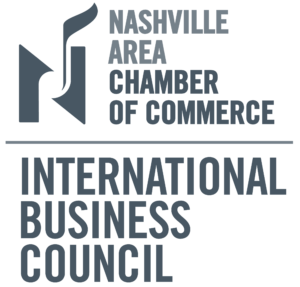 THANKS TO OUR PARTNERS IN GLOBAL AFFAIRS AWARENESS AND EDUCATION OUTREACH
THE MISSION of the nonprofit, nonpartisan Tennessee World Affairs Council is to promote international awareness, understanding and connections to enhance the region's global stature and to prepare Tennesseans to thrive in our increasingly complex and connected world.
THE VISION of  the Tennessee World Affairs Council is a well-informed community that thinks critically about the world and the impact of global events.