The Tennessee World Affairs Council and the University of Tennessee Center for Global Engagement
in association with
Belmont University Center for International Business, the Nashville Area Chamber of Commerce, Lipscomb University and the Tennessee Technological University Department of Foreign Languages
International Careers Panel – Fall 2021
Women in International Business
October 27, 2021
6:30pm-8:00pm ET / 5:30pm-7:00pm CT
MODERATOR
Lucy Buck, Haslam Scholars Program, University of Tennessee
Beth-Ann Martorello, Senior Vice President and Chief Audit Officer at AllianceBernstein (AB)
Masami Tyson, Global Director of FDI and Trade, Tennessee Department of Economic and Community Development (TNECD)
Lulu Lim Copeland, Executive Director TN-China Network; Independent Economic and Workforce Development Consultant
Robin Reliford, Head of Health and Safety, WorldStrides
---
Do you wonder what jobs and careers there are in international affairs?  There's more than you think.  Every Fall and Spring the World Affairs Council assembles diplomats, business people, NGO officials, returned Peace Corps volunteers and more to talk about their experiences and insights and to answer your questions at this very popular panel.
Join us on October 27th for a conversation with a distinguished panel of women working in global business fields. They will share with you what preparation they undertook to pursue their careers, what the day to day life is like in their jobs and the pros and cons of the work they undertake.
OUR PANEL
Lucy Buck, Moderator
Lucy Buck is a senior at the University of Tennessee, Knoxville studying supply chain management and business analytics with a concentration in international business. Lucy is a member of the Haslam Scholars Program, the premier honors program at the university. She also serves as the President of the International Business Club and the Vice President of the Management Society. Having spent her childhood living in Singapore and Bangalore, India, Lucy is fascinated by foreign affairs and is working toward having an international career in her future.
Beth-Ann Martorello, Senior VP, Chief Audit Officer, Alliance Bernstein (AB)
Beth-Ann Martorello is a Senior Vice President and Chief Audit Officer at AllianceBernstein (AB). There she directs the global internal audit activities (IA) of AB and its subsidiaries. With a global audit team (US, Europe & Asia), she is responsible for identifying and evaluating the financial, operational, technological, and regulatory risks associated with the firm's buy-side and sell-side business activities.  Beth-Ann also directs the Sarbanes-Oxley (SOX) testing process in support of the firm's SOX 404 certification requirement.  During her tenure at AB, she has performed infrastructure, application, operational and financial audits, has conducted several fraud investigations, developed the Quality Assurance Program, drafted the Internal Audit procedure manual, performed internal quality assessment reviews of AB's IA and  other IA departments, and developed/implemented training/on-boarding programs, and IA applications.  Beth-Ann is an Executive Sponsor of Synergy Nashville, the Women's Employee Resource Group at AB.
Before joining AllianceBernstein, Beth-Ann was with Barclay's Internal Audit Department, where she served in various positions, including Support and Development, and as IT Audit Associate.  She graduated from NYU with a BA in History.  She holds a Certification of Control Self-Assessment, Certification of Information System Audit, Certification of Risk and Information System Control and is accredited in Quality Assurance.  Beth-Ann serves on the board of Nashville Cares and as Vice President for the IIA Nashville Chapter.
Masami Tyson, Global Director of FDI and Trade, Tennessee Department of Economic and Community Development (TNECD)
Masami Izumida Tyson joined the Tennessee Department of Economic and Community Development in 2018 as the Global Director of FDI and Trade. Her primary duties include: managing the international offices which identify companies from around the globe interested in doing business in Tennessee; supporting the business development team to recruit international companies to Tennessee and cultivating relationships with such companies; and developing relationships with various international agencies, diplomatic channels and organizations in order to promote economic development in the State of Tennessee. She is also the State's contact for any issues relating to trade.
Masami was born and raised in Yokohama, Japan and has lived in Nashville, Tennessee for most of her adult life. Prior to holding her current position, Masami held various attorney positions at global companies including Nissan North America as well as at a law firm. She has her B.A. and M.A. from Johns Hopkins University and her J.D. from Vanderbilt Law School. She is married to Dr. Rich Tyson, a native of the U.K. and they have three children, Joel, Julia and Mei.
Lulu Lim Copeland, Executive Director TN-China Network; Independent Economic and Workforce Development Consultant
Lulu Lim Copeland is an independent economic and workforce development consultant and the executive director of TN-China Network. She was the Executive Director of Economic and Workforce Development at Chattanooga State Community College, with more than twenty years of experience in workforce development projects. Prior to joining Chattanooga State, Lulu was the Engineering and Documentation Manager at Olan Mills for 13 years, she also served as adjunct faculty with the University of Tennessee at Chattanooga's School of Engineering and Computer Science. Lulu is very active in the Chattanooga-area business and education communities. Lulu supports Chattanooga Area Chamber of Commerce programs and projects, including as a board member of the Chamber's International Business Council. She received her MS in Engineering Management and BS in Mechanical Engineering from the University of Tennessee at Chattanooga and a certificate of architecture design from City College of New York.
Lulu is originally from Taipei, Taiwan. She immigrated to the US in 1971. She currently lives in Chattanooga, Tennessee. 
Robin Reliford, Head of Health and Safety, WorldStrides
Robin Reliford leads domestic and international health, safety, and crisis management for WorldStrides, monitoring world events, implementing emergency protocols and procedures and working closely with executive management on policy development and compliance. A lawyer by training, Robin has been a key voice in international education risk management since she first entered the field. She is a sought-after presenter on health and safety topics at national and international conferences, and regularly shares best practices through her participation as a member of groups like the Overseas Advisory Council (OSAC) Academic Working Group and Pulse: Higher Educational International Health and Safety Professionals.
Robin works closely with WorldStrides' Tour Central and field operations teams around the world, as well as partners like George Washington University Department of Emergency Medicine and WorldAware, who have helped us to build the best health and safety infrastructure in the field of educational travel and study abroad. She received her J.D. from the University of Pittsburgh School of Law and her B.A. from West Chester University. She resides in Austin, Texas.
---
TNWAC's Professions Across the Spectrum — representing multiple occupational fields — is set for October 6, 2021 at 5:30pm-7:00pm CT.
TNWAC's career panel on the theme "Women in International Business" is set for October 27, 2021 at 5:30pm-7:00pm CT.
TNWAC invites colleges and other institutions to partner on presentation of this special program. Contact Pat Ryan < pat@tnwac.org > for info.
TNWAC invites businesses and other institutions to sponsor this program.
---
CHECK OUT OUR SPRING 2021 CAREER PANELS
Women In International Law
Diplomacy: U.S. Foreign Service & the State Department
---
SPONSOR THE "INTERNATIONAL CAREERS PANEL" PROGRAM!
We invite businesses, organizations and individuals to sponsor this series of conversations with global affairs professionals. It is through your support that we are able to produce quality global affairs programs.
For information about sponsoring other programs and series of events contact Patrick Ryan, TNWAC President @ 931-261-2353, pat@tnwac.org
YOUR ORGANIZATION NAME AND LOGO HERE
SPONSOR THIS PROGRAM
THE TENNESSEE WORLD AFFAIRS COUNCIL HAS BEEN A PROUD MEMBER OF THE WORLD AFFAIRS COUNCILS OF AMERICA SINCE 2007
THANKS TO OUR PARTNERS IN GLOBAL AFFAIRS AWARENESS AND EDUCATION OUTREACH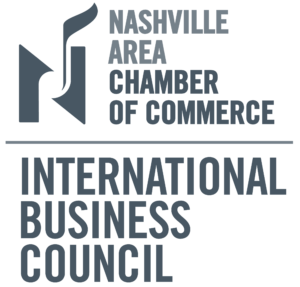 THANKS TO OUR PARTNERS IN GLOBAL AFFAIRS AWARENESS AND EDUCATION OUTREACH
THE MISSION of the nonprofit, nonpartisan Tennessee World Affairs Council is to promote international awareness, understanding and connections to enhance the region's global stature and to prepare Tennesseans to thrive in our increasingly complex and connected world.
THE VISION of  the Tennessee World Affairs Council is a well-informed community that thinks critically about the world and the impact of global events.