"Global Tennessee" Podcast Series / Link here and wherever you get your Podcasts
Thank you for your support to make our work possible. 
The Tennessee World Affairs Council
in association with the
American Council on Germany
and Belmont University Center for International Business, University of Tennessee Center for Global Engagement, the Nashville Area Chamber of Commerce and the World Affairs Council of Harrisburg
SPECIAL EDITION
GLOBAL TOWN HALL SERIES
via Zoom
In Focus: Russia's Invasion of Ukraine
Ambassador John Kornblum
Former U.S. Ambassador to Germany and Assistant Secretary of State for European Affairs
Professor Marieta Velikova
Professor of Economics and Director of the Center for International Business, Belmont University
with moderator
Dr. Breck Walker
Vice President and Board Member, Tennessee World Affairs Council
August 25, 2022 @ 1pm CT
The unprovoked Russian invasion of Ukraine has increased the friction between the United States and the Russian Federation on many fronts. Our conversation with Professor Thomas Schwartz on August 18 put the relationship in context by exploring the history of the Cold War and relevancy to today's challenges. Our August 25th session of "In Focus: Russia's Invasion of Ukraine" will bring that conversation up to date. We'll talk with Ambassador John Kornblum, former top American diplomat to Germany and numerous European affairs institutions, about the state of the US-Russian relationship, what underpins the diplomatic, political, security and economic factors, and where we're headed.
We'll also talk with Professor Marieta Velikova, Director Belmont University Center for International Business, about the internal dynamics of Russia in the wake of the invasion. What impact has there been from the historic breadth and depth of Western sanctions, what are Russians able to learn about the outside world in a propagandized media environment, and how are Russians reacting to the consequences of Moscow's attack on its neighbor.
Historian Dr. Breck Walker will moderate this insightful hour of insights and perspectives on the Russian invasion of Ukraine. Join us.
---
This program is provided at no cost thanks to the generous donation of a TNWAC supporter.
You too can support these important public service conversations. Give at: TNWAC.org/donate
---
Biographies
Ambassador John C. Kornblum has a long record of service in the United States and Europe both as a diplomat and as a businessman. He is recognized as an eminent expert on U.S.-European political and economic relations, in particular in Central and Eastern Europe. He served as the U.S. Ambassador to Germany from 1997 to 2001. Before that, he occupied a number of high-level diplomatic posts, including U.S. Assistant Secretary of State for European affairs, Special Envoy for the Dayton Peace Process, U.S. Ambassador to the Organization for Security and Cooperation in Europe (Helsinki Process), Deputy U.S. Ambassador to NATO, and U.S. minister and deputy commandant of forces in divided Berlin. From 2001 to 2009, he was chairman of Lazard Freres Germany. He currently serves as senior counsellor to the international law firm Noerr LLP and as a senior adviser to the worldwide consultancy Accenture. Mr. Kornblum has also served on a number of supervisory and advisory boards including those of Thyssen-Krupp, Technologies AG, Bayer AG, Russell Reynolds, and Motorola Europe. He is a member of the boards of the American Chamber of Commerce in Germany, the American Academy in Berlin, the Deutsche Oper in Berlin, and of numerous nonprofit organizations on both sides of the Atlantic. He received a B.A. from Michigan State University in 1964, and he has been the recipient of many awards, including a Knights Cross of the Order of Merit from Germany and an Order of Merit from Austria.
Professor Marieta Velikova
Dr. Velikova received her undergraduate degree from the People's Friendship University of Russia. Her M.A. in Financial Economics and Ph.D. in Applied Economics were both earned at Mississippi State University, where she worked as a research assistant, academic tutor, and instructor of economics.
She teaches economics and international business courses in Belmont University's Jack C. Massey College of Business, where she also advises members of SIFE, Students in Free Enterprise, and has been involved in the creation of the IB Society, an organization for students interested in international studies.
Her research interests include macroeconomics and monetary economics; however, her primary area of specialization is the effectiveness of deposit insurance coverage in the international banking system, including U.S. banks. An article she authored, entitled "Real Deposit Insurance Coverage at U.S. Banks," has been accepted for publication in the Journal of Business and Leadership: Research, Practice, and Teaching.
Breck Walker received his PhD in Diplomatic History from Vanderbilt in 2007. His dissertation was on the foreign policy of the Carter administration. He taught at Sewanee, the University of the South, 2007-2012, and on the University of Virginia's Semester at Sea Program in Spring 2013 and Fall 2015. He worked as a historian in the Historical Office of the Office of Secretary of Defense 2013-2016, researching and writing a book on early Pentagon cyber policy. Prior to becoming a history professor, Breck worked for twenty years as an investment banker, the last ten as co-head of the Corporate Finance Group at J.C. Bradford & Co in Nashville. He has an undergraduate degree from the University of Texas, and J.D. and M.B.A. degrees from Stanford University. Breck serves as a Member of the Board of Directors of the Tennessee World Affairs Council.
SPONSOR THE TNWAC GLOBAL TOWN HALLS
We invite businesses, organizations and individuals to sponsor this series of conversations with distinguished speakers on global affairs.  It is through your support that we are able to produce quality global affairs programs.
For information about sponsoring other programs and series of events contact Patrick Ryan, TNWAC President @ 931-261-2353, pat@tnwac.org
YOUR ORGANIZATION NAME AND LOGO HERE
SPONSOR THIS PROGRAM
---
THANKS TO OUR PARTNERS IN GLOBAL AFFAIRS AWARENESS AND EDUCATION OUTREACH


THE TENNESSEE WORLD AFFAIRS COUNCIL HAS BEEN A PROUD MEMBER OF THE WORLD AFFAIRS COUNCILS OF AMERICA SINCE 2007
THANKS TO OUR PROGRAM PARTNERS IN GLOBAL AFFAIRS AWARENESS AND EDUCATION OUTREACH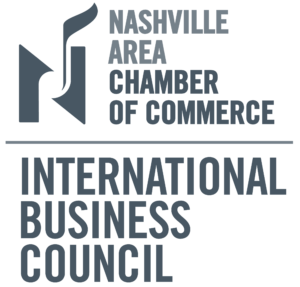 THANKS TO OUR PARTNERS IN GLOBAL AFFAIRS AWARENESS AND EDUCATION OUTREACH
THE MISSION of the nonprofit, nonpartisan Tennessee World Affairs Council is to promote international awareness, understanding and connections to enhance the region's global stature and to prepare Tennesseans to thrive in our increasingly complex and connected world.
THE VISION of  the Tennessee World Affairs Council is a well-informed community that thinks critically about the world and the impact of global events.