Global News Review – February 3, 2021
Join our team of Ambassador Dick Bowers, Dr. Breck Walker and LCDR Patrick Ryan for expert analysis of current global developments.
Give Dick, Breck and Pat 45 minutes and they'll give you the world. Analysis and entertaining commentary on the top events and issues leading global news reports. Hard to find insights and perspectives from diplomacy, academia and intelligence.
TOPICS FOR February 3, 2021
Covid-19: Global Update
Myanmar: Leadership Trouble
India's Farmers: Growing Trouble for Modi
and remembering Ralph Bunche
This week we're pleased to welcome Austin Travis as a guest panelist on the Global News Review. Austin will provide background, context, and analysis of the unfolding drama of a coup in Myanmar.
Austin Travis is a senior at Lipscomb University studying political science and international affairs. He is currently interning with the Tennessee World Affairs Council. Travis is a member of Lipscomb's Model U.N. team and has led Lipscomb's delegation to the Tennessee Intercollegiate State Legislature for three years. Additionally,  he volunteers with the YMCA Center for Civic Engagement's Model U.N. conferences for Tennessee high schoolers. Travis is from Dickson, Tennessee, and graduated from Dickson County High School. Since then, he has worked on various campaigns, most recently managing the successful re-election to the Tennessee House of Representatives for Rep. Mary Littleton.
Charles Richard (Dick) Bowers served as the US Ambassador to Bolivia from 1991 through 1994. During that time, the American Embassy in Bolivia's capital, La Paz, was the largest and most complex U.S. embassy in South America. Ambassador Bowers grew up in the San Francisco Bay area, attended the University of California, Berkeley. He entered the U.S. Foreign Service in 1967. From 1961 to 1964 he served in the U.S. Army as a Russian linguist in West Berlin at the height of the Cold War. As a career member of the U.S. diplomatic corps, Ambassador Bowers served in the U.S. Embassies in Panama, Poland, Singapore, Germany and Bolivia. He retired from the Foreign Service in 1995. Amb Bowers has been a Board Member of the Tennessee World Affairs Council since 2012.
Patrick Ryan is a native of New York City. He enlisted in the Navy at age 17 and volunteered for submarine duty. He served aboard nuclear fast attack and ballistic missile boats during the Cold War, rising to the rank of Chief Petty Officer. In 1982 he was commissioned and served aboard a cruiser in the Western Pacific before becoming a Navy Intelligence Officer. Ryan served aboard the carrier Constellation in the Pacific, the Joint Staff Intelligence Directorate in the Pentagon, the Center for Naval Analysis, and the Intelligence Directorate of U.S. Central Command. Ryan retired from the Navy in 1998 and worked as a consultant on Intelligence Community projects and as the VP/COO of the National Council on U.S.-Arab Relations. Ryan ran a newsletter publishing business on international affairs from 1999-2016. He founded the Tennessee World Affairs Council in 2007.
Breck Walker received his PhD in Diplomatic History from Vanderbilt in 2007. His dissertation was on the foreign policy of the Carter administration. He taught at Sewanee, the University of the South, 2007-2012, and on the University of Virginia's Semester at Sea Program in Spring 2013 and Fall 2015. He worked as a historian in the Historical Office of the Office of Secretary of Defense 2013-2016, researching and writing a book on early Pentagon cyber policy. Prior to becoming a history professor, Breck worked for twenty years as an investment banker, the last ten as co-head of the Corporate Finance Group at J.C. Bradford & Co in Nashville. He has an undergraduate degree from the University of Texas, and J.D. and M.B.A. degrees from Stanford University. Breck serves as a Member of the Board of Directors of the Tennessee World Affairs Council.
SPONSOR THIS PROGRAM!
We invite businesses, organizations and individuals to sponsor this event. It is through your support that we are able to bring quality global affairs programs to the community.
You can enroll for sponsorship through the Eventbrite ticketing below. For information about sponsoring other programs and series of events contact Patrick Ryan, TNWAC President @ 931-261-2353, pat@tnwac.org
Sponsorship at the $250.00 level accords you with recognition in program materials — web site, newsletters and social media — and with acknowledgement at the program start, as well as admission to the program. Thank you for your support.
THANKS TO OUR PARTNERS IN GLOBAL AFFAIRS AWARENESS AND EDUCATION OUTREACH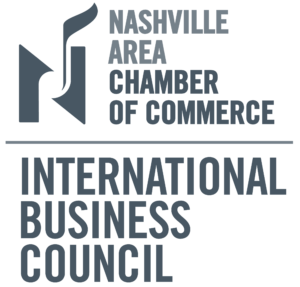 THANKS TO OUR PARTNERS IN GLOBAL AFFAIRS AWARENESS AND EDUCATION OUTREACH
THE MISSION of the nonprofit, nonpartisan Tennessee World Affairs Council is to promote international awareness, understanding and connections to enhance the region's global stature and to prepare Tennesseans to thrive in our increasingly complex and connected world.
THE VISION of  the Tennessee World Affairs Council is a well-informed community that thinks critically about the world and the impact of global events.