Thank you for your continuing support in 2022!
The Tennessee World Affairs Council
in association with Belmont University Center for International Business, and the Nashville Area Chamber of Commerce
Global Nashville with Karl Dean
A Conversation with Scott Hamilton
VIDEO
PODCAST
And wherever you get your Pods, look for "Global Tennessee," on iTunes, Spotify, etc.
TRANSCRIPT

Recorded: January 26, 2022
As the world turns attention to the opening of the 2022 Winter Olympic Games in Beijing we're reminded of past American Olympic glory. We're pleased to share this conversation with Olympic Champion Figure Skater and Nashvillian Scott Hamilton.
Among the many elements that make Nashville a global city is the athletes from around the world who have made Nashville their home. They include professional sports team members from hockey, soccer, and football. There is also a gem of a professional athlete who has made an impact on the community he has come to love — Olympian, author, activist, youth and community leader and Nashvillian, Scott Hamilton. In this episode of "Global Nashville" former Mayor Dean talks with the champion figure skater who broke onto the American consciousness at the 1984 Sarajevo Winter Olympics, winning the Gold Medal. He has gone on to be a leader in many other areas — advocate in the battle against cancer, having been touched by its scourge; and proponent and trainer of youth figure skating. We know you'll enjoy Karl Dean's conversation with this unique Nashvillian, Scott Hamilton.
Scott Hamilton
The most recognized male figure skating star in the world, Scott Hamilton has won 70 titles, awards and honors including an Emmy Award nomination, induction into the United States Olympic Hall of Fame and a privileged member of the World Figure Skating Hall of Fame.
In 1984, Scott captured the attention of the world with his Olympic Gold medal performances in Saravejo and since has shared his love and enthusiasm for the sport as a analyst/commentator, performer, producer and best-selling author (Fritzy Finds a Hat, 2020, Finish First: Winning Changes Everything, 2018; The Great Eight, 2009; Landing It, 1999). He further inspires others as a speaker, humanitarian, and as a cancer and pituitary brain tumor survivor.
After losing his mother to cancer, then becoming survivor himself, Scott turned activist, launching the Scott Hamilton CARES Foundation (Cancer Alliance for Research, Education and Survivorship). He founded several education and survivorship programs including Chemocare.com and the 4th Angel Mentoring Program. Events such as Sk8 to Elimin8 Cancer and An Evening with Scott Hamilton & Friends galas fund research into treatments that treat the cancer and spare the patient harm.
He is also the founder of the Scott Hamilton Skating Academy at the Ford Ice Centers in Antioch, TN and Bellevue, TN, where he may frequently be found coaching Learn to Skate students and sharing his love of skating.
In what little free time remains, Scott can be found on the golf course and enjoys spending time with his wife Tracie and four children – at their home in Nashville, Tennessee.
---
Thanks for your support of global literacy in the community.
The Tennessee World Affairs Council is a 501(c)(3) non-profit organization and your donations to TNWAC are tax free to the extent allowed by law.
---
THANKS TO OUR PARTNERS IN GLOBAL AFFAIRS AWARENESS AND EDUCATION OUTREACH

THE TENNESSEE WORLD AFFAIRS COUNCIL HAS BEEN A PROUD MEMBER OF THE WORLD AFFAIRS COUNCILS OF AMERICA SINCE 2007
THANKS TO OUR PARTNERS IN GLOBAL AFFAIRS AWARENESS AND EDUCATION OUTREACH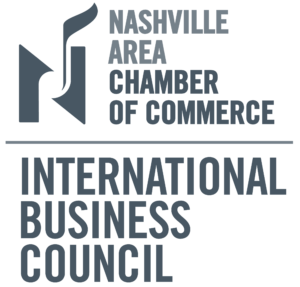 THANKS TO OUR PARTNERS IN GLOBAL AFFAIRS AWARENESS AND EDUCATION OUTREACH
THE MISSION of the nonprofit, nonpartisan Tennessee World Affairs Council is to promote international awareness, understanding and connections to enhance the region's global stature and to prepare Tennesseans to thrive in our increasingly complex and connected world.
THE VISION of  the Tennessee World Affairs Council is a well-informed community that thinks critically about the world and the impact of global events.