The Tennessee World Affairs Council
in association with
Belmont University Center for International Business and the Nashville Area Chamber of Commerce present
Global Nashville with Karl Dean
A Conversation with Nashville Area Hispanic Chamber of Commerce Leaders
Dr. Rolando Toyos, Chairman
Yuri Cunza, President and CEO
With Host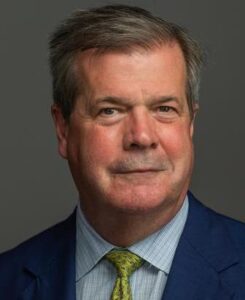 Karl F. Dean
Former Nashville Mayor
April 13, 2021 @ 7 pm CT
---
Rolando Toyos, M.D.
Dr. Toyos is originally from California. He graduated from Santa Rosa High School where he played Varsity Basketball, Baseball and Football and was a finalist for the CIF Scholar-Athlete of the Year Award. He received his Bachelors and Masters degrees from The University of California, Berkeley and Stanford University, where he was a straight A student. Before beginning medical school, Dr. Toyos worked as a high school teacher and basketball coach. He won the National Teaching Award from Columbia University for his science curriculum development and his work with at-risk children. He then received his medical degree at the University of Illinois where he was Class President, graduating with James Scholar Academic Honors and received a community service award for helping Chicago City Public Schools develop a pre-med program for students interested in medicine.  He completed his internship in Internal Medicine at Illinois Masonic Hospital in Chicago. He completed his Ophthalmology residency at Northwestern University and Chicago Children's Hospital. Dr. Toyos spent one year performing LASIK at the  Assil Eye Institute in Beverly Hills.
Dr. Toyos is Board Certified in Ophthalmology and specializes in Cataract Surgery, LASIK, Glaucoma, and Dry Eye. He is one of the most experienced surgeons in the country, completing over 35,000 cataract surgeries, 20,000 glaucoma laser treatments and 25,000 LASIK surgeries.    He was the first surgeon to combine Laser Cataract Surgery with Aqualase creating a new Laser For Cataract Surgery L4C procedure.  He holds various patents including one for a light based technology used for the treatment of Dry Eye.  Dr. Toyos is the inventor of the procedure Intense Pulse Light IPL for Dry Eye Disease.  Recently the United Nations (UNESCO) honored Dr. Toyos with an Innovation Award.  He has trained hundreds of surgeons both nationally and internationally on surgical techniques, medications and new technologies. He has authored several papers and books. One book for medical students, now in its 3rd edition, was a best seller on college campuses for several years.  His newest book Dry Eye Disease Treatment in the Year 2020 was number 2 on the Amazon Best Sellers List.  He belongs to many professional organizations including the Sports Ophthalmology Society of America (SOSA) of which he is the current president. Dr. Toyos has worked with various professional sports teams and organizations like the NFL, NBA, MLB, and World Boxing Association, Memphis Grizzlies, Seattle Mariners, and Memphis Redbirds to name a few. He has been named one of The Best Doctors and is the only eye surgeon in Tennessee voted Top Doc by Trusted Lasik Surgeons.
​
Dr. Toyos is involved in the community. He won The Humanitarian Award by the Jazz Foundation of America for providing free surgical care to the displaced victims of Hurricane Katrina. He recently won the Leadership Award from National Hispanic Professional Organization. He volunteers his time to Eye Care America, a national program that provides eye care to the poor. The clinic has completed mission trips to Nicaragua, Honduras, Columbia and Haiti. He has been a board member of Ballet Memphis and the Memphis Rock & Soul Museum. He has won several community awards like, CEO of the Year Inside Memphis Business, The Memphis Business Journal's Top 40 Under 40, Cystic Fibrosis Foundation's Memphis Finest, and Memphis Magazine's Who's Who. Toyos Clinic has been recognized as one the fastest growing companies in the United States by Inc. Magazine. For fun, Dr. Toyos loves spending time with his wife and three girls.
Yuri Cunza, President and CEO
Yuri Cunza is a Hispanic media professional, business and community advocate. He serves as President and CEO of the Nashville Area Hispanic Chamber of Commerce, and is co-founder of the Spanish language newspaper La Noticia. In 2018 Yuri Cunza was selected to serve on the United States Hispanic Chamber of Commerce Board of Directors, serving as Chair of Region VI which represents Alabama, Florida, Georgia, Mississippi, North Carolina, Puerto Rico, South. Carolina, and Tennessee.
Yuri Cunza is a board member of several local, regional and national non-profit organizations, and serves on the Tennessee Advisory Committee for the U.S. Global Leadership Coalition and The Partnership for a New American Economy. He has attended the Mendoza School of Business at University of Notre Dame and Harvard University John F. Kennedy School of Government. In 2013 Yuri Cunza received the NFL's Hispanic Heritage Leadership Award, and in December of 2014 the Outstanding Service to Forward Human Rights Award at Tennessee's Human Rights Day in Nashville. In 2015, Cunza received the first, Avant-Garde MOSAIC Award for the 'Advancement of Diversity', from the AAF-Nashville and since 2010 he has been named to the Nashville Post's "In Charge" list of business leaders who are writing Music City's success story.
Global Nashville Host Karl F. Dean
Karl Dean was the sixth mayor of the Metropolitan Government of Nashville and Davidson County. He was elected on Sept. 11, 2007 and was re-elected on Aug. 4, 2011. He completed his second term in office on September 25, 2015. Dean first held public office when he was elected as Nashville's Public Defender in 1990, a post he was re-elected to in 1994 and 1998. He served as Metro Law Director from 1999 to January 2007, when he resigned to run for the office of mayor. He has also served as an Adjunct Professor of Law at Vanderbilt. Dean was the Democratic Party nominee for Governor of Tennessee in 2018. He is a member of the Board of Directors of the Tennessee World Affairs Council.
The Nashville Area Hispanic Chamber of Commerce (NAHCC) is the oldest, longest running Hispanic business association in Tennessee, promoting the economic growth and development of Hispanic entrepreneurs. With a membership of more than 300 businesses, the NAHCC represents their interests in Nashville and surrounding areas connecting entrepreneurs and micro-enterprises, facilitating strategic alliances, networking and sharing of business and financial best practices. The NAHCC is one of the first Hispanic chambers in the nation to receive the CTI Minority Chamber Certification Designation issued by the University of Notre Dame and co-signed by the USHCC, USBC, USPAACC. The CTI Certification highlights the achievements made by the chamber. The NAHCC is a recipient of the "Chamber of the Year Award" presented by the United States Hispanic Chamber of Commerce. For more information visit 
www.nashvillehispanicchamber.com
More:
SPONSOR THIS PROGRAM!
We invite businesses, organizations and individuals to sponsor this event. It is through your support that we are able to bring quality global affairs programs to the community.
For information about sponsoring other programs and series of events contact Patrick Ryan, TNWAC President @ 931-261-2353, pat@tnwac.org
YOUR ORGANIZATION NAME AND LOGO HERE
SPONSOR THIS PROGRAM
THANKS TO OUR PARTNERS IN GLOBAL AFFAIRS AWARENESS AND EDUCATION OUTREACH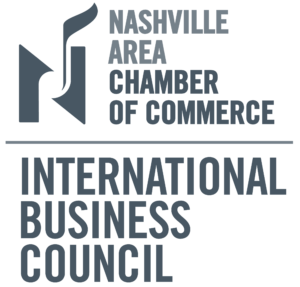 THANKS TO OUR PARTNERS IN GLOBAL AFFAIRS AWARENESS AND EDUCATION OUTREACH
THE MISSION of the nonprofit, nonpartisan Tennessee World Affairs Council is to promote international awareness, understanding and connections to enhance the region's global stature and to prepare Tennesseans to thrive in our increasingly complex and connected world.
THE VISION of  the Tennessee World Affairs Council is a well-informed community that thinks critically about the world and the impact of global events.