Thank you for your support to make our work possible. 
The Tennessee World Affairs Council
and Belmont University Center for International Business, University of Tennessee Center for Global Engagement and the Nashville Area Chamber of Commerce
GLOBAL DIALOGUE SERIES
Via Zoom
The Geopolitics of Central Asia
October 13, 2022 | 1 pm CT
A Conversation With Professor John Miglietta
With Moderator
Professor Thomas Schwartz
Professor John Miglietta who teaches international politics at Tennessee State University recently completed a year in Tajikistan as a Fulbright Scholar. In this Global Dialogue he will discuss the geography of the region, the politics and governments of the region and how these countries emerged from the Soviet Union. He will conclude by discussing the roles of China, Russia, and the US. Distinguished historian Professor Thomas Schwartz will moderate the conversation.
Understanding developments in Central Asia is key to understanding developments in Russia and China and American interests in the region.
Professor John Miglietta
John Miglietta is a political scientist who focuses on the study of American foreign policy in the Middle East with an emphasis on international security issues. He is the author of American Alliance Policy in the Middle East, 1945-1992 (Rowman and Littlefield, 2002). This is a study of the dynamics of U.S. alliances in the region focusing on Iran, Israel, and Saudi Arabia. Dr. Miglietta also has research interests in studying American foreign policy in Central Asia, as well as weapons proliferation.
Professor Thomas Schwartz
Thomas Alan Schwartz is a historian of the foreign relations of the United States, with related interests in American politics, the history of international relations, Modern European history, and biography. His most recent book is Henry Kissinger and American Power: A Political Biography (Hill and Wang, 2020). The book has received considerable notice and acclaim.
---
You too can support these important public service conversations. Give at: TNWAC.org/donate

---
SPONSOR THE TNWAC GLOBAL TOWN HALLS
We invite businesses, organizations and individuals to sponsor this series of conversations with distinguished speakers on global affairs.  It is through your support that we are able to produce quality global affairs programs.
For information about sponsoring other programs and series of events contact Patrick Ryan, TNWAC President @ 931-261-2353, pat@tnwac.org
YOUR ORGANIZATION NAME AND LOGO HERE
SPONSOR THIS PROGRAM
---
THANKS TO OUR PARTNERS IN GLOBAL AFFAIRS AWARENESS AND EDUCATION OUTREACH


THE TENNESSEE WORLD AFFAIRS COUNCIL HAS BEEN A PROUD MEMBER OF THE WORLD AFFAIRS COUNCILS OF AMERICA SINCE 2007
THANKS TO OUR PROGRAM PARTNERS IN GLOBAL AFFAIRS AWARENESS AND EDUCATION OUTREACH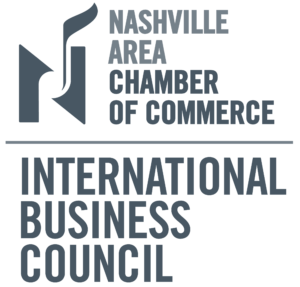 THANKS TO OUR PARTNERS IN GLOBAL AFFAIRS AWARENESS AND EDUCATION OUTREACH
THE MISSION of the nonprofit, nonpartisan Tennessee World Affairs Council is to promote international awareness, understanding and connections to enhance the region's global stature and to prepare Tennesseans to thrive in our increasingly complex and connected world.
THE VISION of  the Tennessee World Affairs Council is a well-informed community that thinks critically about the world and the impact of global events.