SEPTEMBER 2 – IMPACT IN THE DEVELOPING WORLD
COVID COMPLEXITIES – A GLOBAL TOWN HALL
A Collaboration among World Affairs Councils And
An International Network of Journalists
September 2, 2020
Panel 1 – Impact in the Developing World
7:00p-8:30p EDT
Via Zoom & FaceBook Live
September 3, 2020
Panel 2 – Global Response and the Future
7:00-8:30p EDT
Via Zoom & Facebook Live
Organized through a partnership of: World Affairs Councils of Kansas City, Denver, Harrisburg, Tennessee, Colorado Springs, Western Massachusetts and Kentucky & Southern Indiana
Examining Critical Issues in the Global Pandemic
COVID-19 has touched every part of the world but its effects and the reaction of different countries has been uneven. In an interconnected world we need to understand the pandemic's impact beyond our borders. Importantly, the progress toward a COVID-19 vaccine and therapeutic treatments is a global pursuit. There are, as well, already no shortage of changes made and those to come in reaction to the global catastrophe – in our communities, technology, health and science, government performance, elections, the global economy and our lifestyles.
A group of World Affairs Councils – nationwide, independent, nonpartisan educational organizations – is joining together with an international network of journalists and specialists to organize conversations over the course of two evenings in early September. The goal is to help Americans understand the impact of the pandemic in an interactive program open to all.
We invite you to join this unique partnership to inform and inspire Americans to know more about COVID-19's impact around the world, the race for a vaccine and how the vaccine has changed the world.
On September 2nd and 3rd journalists, physicians, researchers, NGO officials and others will come together to discuss the global impact of COVID-19 and the pursuit of a vaccine.
The program is brought to the public in partnership with many of the nationwide networks of World Affairs Councils and an international network of journalists.
WEDNESDAY, SEPTEMBER 2, 2020
@ 7-8p ET/6-7p CT/5-6 MT
Panel One — COVID-19: Impact in the Developing World
The opening night of the two-night program will begin with a scene-setting keynote from Dr. Ezekiel Emanuel, MD, PhD, U Penn Vice Provost for Global Initiatives and a former advisor for health policy in the Obama White House. That will kick off a deep dive into COVID-19 beyond America's borders.
Through the eyes and reporters' notebooks of journalists based around the world we'll learn from: Yu Fen Tsao, Radio Free Asia's Executive Director about "China, WHO and the Origins of the Pandemic"; Henry Flores, Regional Reporter Director for Unbound, an NGO that focuses on vulnerable communities on the situation in Latin America; Linord Moudou, VOA's senior health reporter for Africa on COVID-19 in Africa; and Niusha Boghrati, Radio Farda RFE/RL Iranian Service Executive Editor on the situation in Iran.
The conversations will be aided by questions from our worldwide audience, consisting of nationwide World Affairs Council viewers, the general public, student groups and a virtual group tied in through our global network of partners.
THURSDAY, SEPTEMBER 3, 2020
@ 7-8p ET/6-7p CT/5-6 MT
Panel Two – COVID-19: Global Response and the Future
The second evening of the COVID-19 Global Town Hall will focus on the responses to COVID-19 including the global pursuit of a vaccine and therapeutic remedies with a conversation with Irina Lagunina, Senior Editor at Radio Svoboda, Radio Free Europe's Russian service; what was America's response in an international context with Dr. Sandy Johnson, Director of Global Health Affairs at the University of Denver; and how the pandemic has impacted efforts at peace and security in an already troubled world, with Susan Stigant of the U.S. Institute of Peace. Other invited panelists will be announced.
As with panel one, the Wednesday evening panel will feature a distinguished keynote speaker to focus the conversation and the participation of a nationwide audience in the United States and attendees from a global network.
COVID COMPLEXITIES – A GLOBAL TOWN HALL
A Collaboration among World Affairs Councils And
An International Network of Journalists
Organized through a partnership of: World Affairs Councils of Kansas City, Denver, Harrisburg, Tennessee, Colorado Springs, Western Massachusetts and Kentucky & Southern Indiana
Sponsorship Contacts:
• Patrick Ryan, President, Tennessee World Affairs Council | pat@tnwac.org | 931-261-2353
• Joyce Davis, President WAC of Harrisburg | jdavis@pennlive.com | 717-255-4138
THANKS TO THE COVID-19 GLOBAL TOWN HALL SPONSORS
THE UNIVERSITY OF KANSAS MEDICAL CENTER
HARRISBURG UNIVERSITY OF SCIENCE AND TECHNOLOGY
---
THANKS TO OUR PARTNERS IN GLOBAL AFFAIRS AWARENESS AND EDUCATION OUTREACH
THANKS TO OUR PARTNERS IN GLOBAL AFFAIRS AWARENESS AND EDUCATION OUTREACH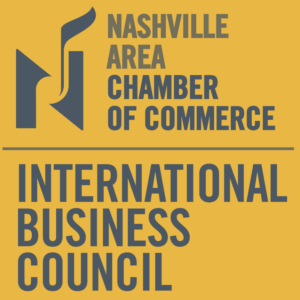 THE MISSION of the nonprofit, nonpartisan Tennessee World Affairs Council is to promote international awareness, understanding and connections to enhance the region's global stature and to prepare Tennesseans to thrive in our increasingly complex and connected world.
THE VISION of  the Tennessee World Affairs Council is a well-informed community that thinks critically about the world and the impact of global events.