The Tennessee World Affairs Council
in association with
Belmont University Center for International Business and the Nashville Area Chamber of Commerce present a symposium
Migration: Global to Local Challenges
October 13, 2021 – 11:30a-1:00 pm CT
Moderator
David Plazas
Opinion and Engagement Director for the USA TODAY Tennessee Network and The Tennessean
Global Migration Trends
Dr. Marie McAuliffe, Head, Migration Policy Research Division, UN International Organization for Migration, Geneva
Climate and Migration
Pablo Escribano, Regional Thematic Specialist in Migration, Environment and Climate Change in the Regional Office for Central America, North America and the Caribbean of the International Organization for Migration (IOM)
Migration and America
TBD
Migration and the State of Tennessee
TBD
David Plazas
David Plazas is the Opinion and Engagement Director for the USA TODAY Network newsrooms in Tennessee and The Tennessean where he serves an editorial writer, opinion columnist, op-ed editor and an editorial board member. He has written award-winning columns on affordable housing, government accountability and civic engagement. He leads the acclaimed Civility Tennessee campaign.
Dr. Marie McAuliffe
Marie McAuliffe is the head of the Migration Policy Research Division in the International Organization for Migration (IOM), and the co-chief editor of the next World Migration Report (with Martin Ruhs).
Marie is an international migration specialist with almost 20 years of experience in migration as a practitioner, program manager, senior official and researcher. Marie has published/edited in academic and policy spheres on migrant smuggling, asylum seekers, refugees, irregular migration and enhancing protection in Southeast Asia.
She is an elected member of the Scientific Committee of the Swiss Network for International Studies in Geneva. She is a Senior Fellow at the Global Migration Centre at the Graduate Institute of International and Development Studies, and a visiting scholar at the Population Institute at Hacettepe University in Ankara. Marie is also a member of the Australian Department of Immigration and Border Protection's Migration Research Advisory Group.
Marie has led research, analysis and policy teams in government and has consulted to IOM, ILO as well as in the private sector, including in South Korea, Russia, Central Asia and Turkey. For three years (2012–2014) Marie directed the Australian irregular migration research program.
In late 2014 she was awarded a Sir Roland Wilson scholarship to complete her doctoral research at the Australian National University's School of Demography on the irregular maritime migration of Hazara asylum seekers to Australia.
Pablo Escribano
Pablo Escribano is the Regional Thematic Specialist in Migration, Environment and Climate Change in the Regional Office for Central America, North America and the Caribbean of the International Organization for Migration (IOM). He has held various positions within IOM both at Geneva Headquarters and at the Regional Offices based in Brussels and Dakar. He has a Master's Degree in Political Science and a Master's Degree in History from the Institute of Political Studies in Paris.
About the International Organization for Migration
IOM works to help ensure the orderly and humane management of migration to promote international cooperation on migration issues, to assist in the search for practical solutions to migration problems and to provide humanitarian assistance to migrants in need, including refugees and internally displaced people.  More
---
SPONSOR THE "INTERNATIONAL CAREERS PANEL" PROGRAM!
We invite businesses, organizations and individuals to sponsor this series of conversations with global affairs professionals. It is through your support that we are able to produce quality global affairs programs.
For information about sponsoring other programs and series of events contact Patrick Ryan, TNWAC President @ 931-261-2353, pat@tnwac.org
YOUR ORGANIZATION NAME AND LOGO HERE
SPONSOR THIS PROGRAM
---
THE TENNESSEE WORLD AFFAIRS COUNCIL HAS BEEN A PROUD MEMBER OF THE WORLD AFFAIRS COUNCILS OF AMERICA SINCE 2007
THANKS TO OUR PARTNERS IN GLOBAL AFFAIRS AWARENESS AND EDUCATION OUTREACH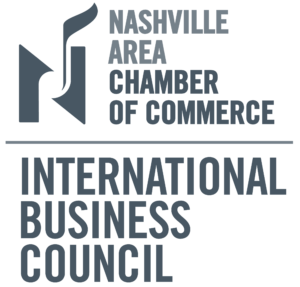 THANKS TO OUR PARTNERS IN GLOBAL AFFAIRS AWARENESS AND EDUCATION OUTREACH
THE MISSION of the nonprofit, nonpartisan Tennessee World Affairs Council is to promote international awareness, understanding and connections to enhance the region's global stature and to prepare Tennesseans to thrive in our increasingly complex and connected world.
THE VISION of  the Tennessee World Affairs Council is a well-informed community that thinks critically about the world and the impact of global events.