The Tennessee World Affairs Council
in association with
Belmont University Center for International Business, the Nashville Area Chamber of Commerce, the University of Tennessee Center for Global Engagement, Lipscomb University and the Tennessee Technological University Department of Foreign Languages
International Careers Panel – Fall 2021
Global Affairs Professions Across the Spectrum
October 6, 2021 – 5:30-7:00 pm CT
Moderator

Professor Susan Haynes
Assistant Professor of Political Science, Lipscomb University
DIPLOMACY

Allen DuBose
Diplomat in Residence, U.S. Southeast
NATIONAL SECURITY/INTELLIGENCE

Deborah Monroe
U.S. Defense Intelligence Agency (Retired) and Former Senior Defense Liaison to the United Kingdom
NGO SECTOR

Professor Wayne Barnard, Belmont University and Former International Justice Mission, Director of Student Mobilization
U.S. PEACE CORPS

Meghan O'Donoghue, Former PCV Burkina Faso, UVA PhD Candidate
U.S. GOVERNMENT | US AID
***
Billy Woodward, U.S. Agency for International Development Official
Do you wonder what jobs and careers there are in international affairs?  There's more than you think.  Every Fall and Spring the World Affairs Council assembles diplomats, business people, NGO officials, returned Peace Corps volunteers and more to talk about their experiences and insights and to answer your questions at this very popular panel. We routinely add a second panel each season to do a deep dive into a specific occupational field.
TNWAC's career panel on the theme "Women in International Business" is set for October 27, 2021 at 5:30pm-7:00pm CT.
ABOUT OUR PANEL
Moderator: Professor Susan Haynes
Member, TNWAC President's Advisory Board
Susan Turner Haynes joined Lipscomb University as an assistant professor in 2015. Prior to her doctorate, Haynes was selected as a Public Policy and Nuclear Threat (PPNT) fellow at the University of California, San Diego. Haynes research specializes in Chinese nuclear strategy (Chinese Nuclear Proliferation: How Global Politics is Transforming China's Weapons Modernization, 2016).
In addition, Haynes has published numerous articles in peer-reviewed journals, including Asian Perspectives, Asian Security, PS: Political Science and Politics, Strategic Studies Quarterly, The Nonproliferation Review, and Comparative Strategy. She has also authored chapters in the Ashgate Research Companion on Chinese Foreign Policy, and has a chapter in the forthcoming Routledge volume on Nuclear Modernization. Haynes has been invited to present her research at the Department of Defense Strategic Multilayer Assessment Group and at the Air War College. Haynes is a member of the International Studies Association and American Political Science Association and serves as a board member for the Tennessee World Affairs Council (TNWAC). She serves as sponsor of the Lipscomb Model UN club and co-sponsor of the political science honor society, Pi Sigma Alpha.
Allen DuBose
Diplomat in Residence, U.S. Southeast
Allen DuBose is a career U.S. Foreign Service officer who began his career with the U.S. Department of State in 2005.  Prior to joining the U.S. Foreign Service, DuBose worked in both finance and business operations at private sector companies including IBM, Digital Equipment Corporation, and Iridium LLC. 
DuBose is a Management career track officer and has previously served as a Vice Consul and Management Officer in Hermosillo, Mexico, General Services Officer in Guayaquil, Ecuador, and Management Officer in Dubai, United Arab Emirates.  He also served domestically in Management and Human Resources assignments in support of U.S. Missions in Latin America, Europe, and the Middle East.
Diplomat in Residence DuBose graduated with a B.A. in economics from the College of William and Mary, and received his M.B.A. in finance from Atlanta University. He speaks Spanish and is married with three children. 
Deborah Monroe
U.S. Defense Intelligence Agency (Retired) and Former Senior Defense Liaison to the United Kingdom
Ms. Monroe served as an intelligence officer with the Defense Intelligence Agency from 1994 to 2021. Most recently, she was the Senior US Defense Liaison Officer at the Pathfinder Intelligence Collaboration Center, Directorate for Intelligence (DI), UK Ministry of Defence. From 2013 to 2016, she served as the Information Review Task Force (IRTF) Senior Intelligence Officer assessing the impact of the compromise classified information on Department of Defense (DoD) Intelligence and Operations capabilities. From 2011 to 2013, Ms. Monroe served as Deputy Chief of the Middle East and North Africa Office, and as the Deputy Director for the Middle East and Africa Regional Center. From August 2010 to March 2011, she was Intelligence Chief for the first DoD Information Review Task Force which was charged with assessing the impact of the leak of classified reports to WikiLeaks. Ms. Monroe served in a number of positions within DIA: Acting-Chief of the Defense Intelligence Open Source Program Office; Deputy Chief of the 200-member Counterproliferation Support Office (CPT); Executive Assistant to VADM Jake Jacoby, Director, DIA; and in a variety of positions in the Joint Chiefs of Staff Directorate for Intelligence, J2.
Ms. Monroe's civilian awards include: Director of National Intelligence (DNI) Exceptional Achievement Medal; DIA Director's Award; DIA Award for Exceptional Civilian Service; DoD Science, Technology, Engineering and Mathematics (STEM) Role Model Award; DoD Analysis and Production Award; and Two DNI Meritorious Unit Citations. Ms. Monroe received an MA in National Security and Strategic Studies from the Naval War College in 1999; an MBA from St. Ambrose University in 1994; and a BS in Journalism from Texas A&M University in 1987. She retired from the Defense Intelligence Agency in 2021 and currently resides in Nashville, Tennessee.
Professor Wayne Barnard, Belmont University and Former International Justice Mission, Director of Student Mobilization
Meghan O'Donohue, Former PCV Burkina Faso, UVA PhD Candidate
Meghan O'Donoghue grew up in East Tennessee and got her undergraduate degrees from Tennessee Tech University. Following graduation, she spent two years as a Peace Corps Volunteer in Burkina Faso, working primarily in community health. Upon completing her Peace Corps service, she moonlighted as a national park ranger at Great Falls Park in Virginia before teaching English to middle schoolers for an academic year in Limoges, France. She is particularly interested in the cultural implications of language exchange in Francophone countries, as well as Francophone political identity.
Dr. Wayne Barnard
Dr. Wayne Barnard serves on the faculty of the Department of Psychological Science and Neuroscience at Belmont University in Nashville, TN, teaching courses in clinical, abnormal, and developmental psychology, and advising students in their educational and professional goals. He leads students on Study Abroad trips to Northern Ireland, England, Italy, France, and Spain. He previously served in leadership roles with International Justice Mission, the largest anti-slavery organization in the world, including directing the Intern and Fellows Program, selecting, training, and deploying recent graduates and mid-career professional to serve in field offices worldwide. Dr. Barnard has a varied career, working in ministry, prison chaplaincy, counseling, higher education administration and teaching, and international non-profits. He and his wife, Dr. Mimi Barnard, Associate Provost at Belmont University, have two adult children, Katie, an international museum designer in NYC, who lives in Brooklyn, and Colin, a former U.S. Navy Surface Warfare Officer, and now a U.S. Navy Foreign Area Officer serving in Flensburg, Germany at the German Naval Academy.
Billy Woodward
Billy Woodward joined the U.S. Agency for International Development (USAID) in 2008. His first 10 years with USAID included assignments to Serbia, Hungary, Afghanistan, Bangladesh, and Ethiopia. For the past three years, Billy has served in Washington, DC in USAID's Bureau for Humanitarian Assistance with his two teenage sons using this time to reacclimate to a US lifestyle after almost a decade spent living abroad. Billy and his wife are Returned Peace Corps Volunteers, serving in Romania from 2000-2002. Originally from Clarksville, TN, Billy earned his BA from the University of South Alabama and a MPA from the University of Oregon
TNWAC invites colleges and other institutions to partner on presentation of this special program. Contact Pat Ryan < pat@tnwac.org > for info.
TNWAC invites businesses and other institutions to sponsor this program.
---
CHECK OUT OUR SPRING 2021 CAREER PANELS
Women In International Law
Diplomacy: U.S. Foreign Service & the State Department
---
SPONSOR THE "INTERNATIONAL CAREERS PANEL" PROGRAM!
We invite businesses, organizations and individuals to sponsor this series of conversations with global affairs professionals. It is through your support that we are able to produce quality global affairs programs.
For information about sponsoring other programs and series of events contact Patrick Ryan, TNWAC President @ 931-261-2353, pat@tnwac.org
YOUR ORGANIZATION NAME AND LOGO HERE
SPONSOR THIS PROGRAM
THE TENNESSEE WORLD AFFAIRS COUNCIL HAS BEEN A PROUD MEMBER OF THE WORLD AFFAIRS COUNCILS OF AMERICA SINCE 2007
THANKS TO OUR PARTNERS IN GLOBAL AFFAIRS AWARENESS AND EDUCATION OUTREACH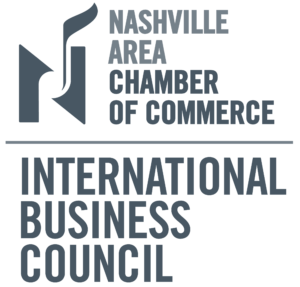 THANKS TO OUR PARTNERS IN GLOBAL AFFAIRS AWARENESS AND EDUCATION OUTREACH
THE MISSION of the nonprofit, nonpartisan Tennessee World Affairs Council is to promote international awareness, understanding and connections to enhance the region's global stature and to prepare Tennesseans to thrive in our increasingly complex and connected world.
THE VISION of  the Tennessee World Affairs Council is a well-informed community that thinks critically about the world and the impact of global events.