Global Nashville with Karl Deal
A Conversation With
Matt Kisber
Chairman, Silicon Ranch and former Commissioner, Tennessee Department of Economic and Community Development

February 2, 2021
7:00 PM CT
REGISTER BELOW
Join the conversation with former Nashville Mayor Dean and former TN ECD Commissioner Kisber about developments in Nashville. Learn about Silicon Ranch, one of the largest solar power producers in the country. Hear how the state's Economic and Community Development Department brings global businesses to Tennessee.
About Matt Kisber
Matt is a co-founder of Silicon Ranch and served as CEO of the company until becoming Chairman in July 2019. As Chairman, Matt works closely with the company's executive leadership to set and implement its ambitious growth strategy.
Under his leadership, Silicon Ranch has become one of the fastest growing developers, owners, and operators of solar energy plants in the U.S., with a portfolio that includes more than 3 Gigawatts of PV systems that are contracted, under construction, or operating coast to coast. Matt brings a unique background to Silicon Ranch having been a business owner and having served eight years as Tennessee Commissioner of Economic Development. He has also worked with industry leaders from across the U.S. and around the globe to bring investments and jobs to Tennessee.
During his tenure as Commissioner Tennessee received over $33 billion in new capital investment and over 200,000 new jobs. A graduate of Vanderbilt University, Matt served 10 terms in the Tennessee House of Representatives and held numerous leadership positions including Chairman of the powerful Finance, Ways & Means committee, which handles all revenue and spending legislation.
In the private sector, Matt grew up in his family's Jackson, TN department store business and developed a great love for the people and the business. He has owned a number of successful small businesses and served as Vice President for Business Development for First Tennessee Bank prior to leading Tennessee's economic development efforts.
Matt is married to Paige Kisber and they have a son who attends Southern Methodist University and a high school daughter who attends Harpeth Hall. He is currently Chairman of the Tennessee Business Roundtable, member of the board of directors of the Adventure Science Center and is a founding board member and former Chairman of the Tennessee Advanced Energy Business Council.
About Karl Dean
Karl Dean was the sixth mayor of the Metropolitan Government of Nashville and Davidson County. He was elected on Sept. 11, 2007 and was re-elected on Aug. 4, 2011. He completed his second term in office on September 25, 2015. Dean first held public office when he was elected as Nashville's Public Defender in 1990, a post he was re-elected to in 1994 and 1998. He served as Metro Law Director from 1999 to January 2007, when he resigned to run for the office of mayor. He has also served as an Adjunct Professor of Law at Vanderbilt. Dean was the Democratic Party nominee for Governor of Tennessee in 2018. He is a member of the Board of Directors of the Tennessee World Affairs Council.
Make sure to scroll down all the way through the registration section.
SPONSOR THIS PROGRAM!
We invite businesses, organizations and individuals to sponsor this event. It is through your support that we are able to bring quality global affairs programs to the community.
You can enroll for sponsorship through the Eventbrite ticketing below. For information about sponsoring other programs and series of events contact Patrick Ryan, TNWAC President @ 931-261-2353, pat@tnwac.org
Sponsorship at the $250.00 level accords you with recognition in program materials — web site, newsletters and social media — and with acknowledgement at the program start, as well as admission to the program. Thank you for your support.
THANKS TO OUR PARTNERS IN GLOBAL AFFAIRS AWARENESS AND EDUCATION OUTREACH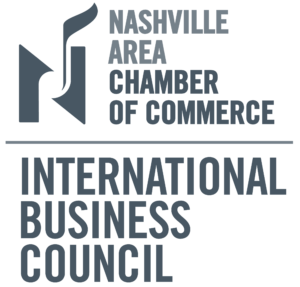 THANKS TO OUR PARTNERS IN GLOBAL AFFAIRS AWARENESS AND EDUCATION OUTREACH
THE MISSION of the nonprofit, nonpartisan Tennessee World Affairs Council is to promote international awareness, understanding and connections to enhance the region's global stature and to prepare Tennesseans to thrive in our increasingly complex and connected world.
THE VISION of  the Tennessee World Affairs Council is a well-informed community that thinks critically about the world and the impact of global events.