The Tennessee World Affairs Council
in association with
Belmont University Center for International Business, the Nashville Area Chamber of Commerce and the Peoria Area World Affairs Council presents
Global Dialogue
U.S.-Russia Conflict: Post Biden-Putin Summit
with
Dr. Andrei Korobkov
Professor, Political Science and International Relations, Middle Tennessee State University
and
Dr. Mark Katz
Professor, Schar School of Policy and Government, George Mason University
With Host
LCDR Patrick Ryan, USN (Ret)
Founding President, Tennessee World Affairs Council 
July 13, 2021 @ 7 pm CT
Open and complimentary for all. We thank you for your donation and membership to make these programs possible.
Professor and Director of Russian Studies, Department of Political Science and International Relations, Middle Tennessee State University
Areas of Expertise. Nationalism, state- and nation-building. The socio-economic and political aspects of the modern trends in migration. Comparative migration policies. Inter-ethnic relations and minority politics with a regional emphasis on Russia, the post-Soviet states,and Eastern Europe. Economic reform and the issues of regional economic development, energy policy, social stratification and employment policy.
PHD, University of Alabama (1999)
PHD, Russian Academy of Sciences (1988)
BS, Moscow State University (1982)
Check out our conversation from May with Professor Katz on the relationship between Russia and Iran [Here]
Mark N. Katz is a professor of government and politics at George Mason University. He earned a B.A. in international relations from the University of California at Riverside in 1976, an M.A. in international relations from the Johns Hopkins University School of Advanced International Studies in 1978, and a Ph.D. in political science from the Massachusetts Institute of Technology in 1982.
He is the author of The Third World in Soviet Military Thought (Johns Hopkins University Press, 1982), Russia and Arabia: Soviet Foreign Policy toward the Arabian Peninsula (Johns Hopkins University Press, 1986), Gorbachev's Military Policy in the Third World (Center for Strategic and International Studies, 1989), Revolutions and Revolutionary Waves (St. Martin's Press, 1997), Reflections on Revolutions (St. Martin's Press, 1999), and Leaving without Losing: The War on Terror after Iraq and Afghanistan (Johns Hopkins University Press, 2012).
During 2017, he was a visiting scholar first at the Arab Gulf States Institute in Washington (January-March), and then at the Finnish Institute of International Affairs in Helsinki (April-September). During 2018, he was a Fulbright Scholar at the School of Oriental and African Studies (SOAS) in London (January-March), and was then the 2018 Sir William Luce Fellow at Durham University in the UK (April-June). In February 2019, he was appointed a Nonresident Senior Fellow at the Atlantic Council.
Links to his recent articles can be found on www.marknkatz.com
Patrick Ryan
Patrick Ryan is the founding President of the Tennessee World Affairs Council. In 2007 Mr. Ryan organized a group of concerned citizens to launch Tennessee's first World Affairs Council, to bring global awareness education programs and resources to communities and schools in the state. In 2009 Mr. Ryan's contribution to building international understanding was acknowledged by receipt of the "Mandala Award" at the Window on the World Festival of Tennessee Technological University. The Council, responding to the statewide interest in its programs, has moved from its first home in Cookeville to Nashville where it is hosted on the campus of Belmont University.
Patrick Ryan is the President and founder of Ryan & Associates, an editorial consulting firm based in Nashville, specializing in on-line global affairs information resources, especially covering developments in the Middle East. His consulting firm, established in 1999 in Washington, DC and now based in Tennessee, brings together writers, researchers, web design and development specialists and other professionals to deliver customized editorial solutions to an international client list.
Mr. Ryan was born and raised in New York City. At age 17 he enlisted in the U.S. Navy where he served a 26-year career, assigned first in the Persian Gulf in 1973 followed by assignments in the Submarine Service where he attained the rank of Chief Petty Officer. Mr. Ryan received a BA degree at the University of South Carolina, in 1981, majoring in International Studies followed by commissioning in the Navy as an Ensign. Mr. Ryan served aboard numerous ships, headquarters staffs and overseas assignments before retiring in 1998 as a Lieutenant Commander. Among his assignments were the Joint Staff in the Pentagon, the Center for Naval Analyses, and US Central Command headquarters. He has lived and worked in Bahrain, Italy and Japan and has traveled to about 50 countries for work and leisure.
Mr. Ryan worked as a program manager at Autometric, Inc. in support of technical development projects before taking the position as Vice President and Chief Operating Officer of the National Council on US-Arab Relations, a non-profit educational organization in Washington. In 1999 he founded Ryan & Associates, which moved to Tennessee in 2001.
Mr. Ryan was President of the Cookeville Breakfast Rotary 2008-2009. He was co-Chair of the Rotary Ghana Project, which provides clean water, school literacy and medical support humanitarian projects to villages in Western Ghana. He was award "Rotarian of the Year" for 2009-2010 for his work in Ghana.
Mr. Ryan met and married Connie Trisdale of Gainesboro while they both served in the military overseas. They have two children, Bill and Colleen.
---
SPONSOR THIS PROGRAM!
We invite businesses, organizations and individuals to sponsor this event. It is through your support that we are able to bring quality global affairs programs to the community.
For information about sponsoring other programs and series of events contact Patrick Ryan, TNWAC President @ 931-261-2353, pat@tnwac.org
YOUR ORGANIZATION NAME AND LOGO HERE
SPONSOR THIS PROGRAM
---
THE TENNESSEE WORLD AFFAIRS COUNCIL HAS BEEN A PROUD MEMBER OF THE WORLD AFFAIRS COUNCILS OF AMERICA SINCE 2007
THANKS TO OUR PARTNERS IN GLOBAL AFFAIRS AWARENESS AND EDUCATION OUTREACH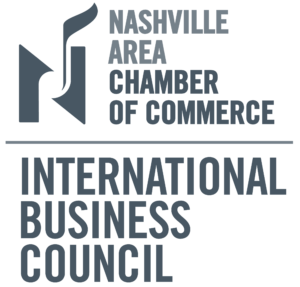 THANKS TO OUR PARTNERS IN GLOBAL AFFAIRS AWARENESS AND EDUCATION OUTREACH
THE MISSION of the nonprofit, nonpartisan Tennessee World Affairs Council is to promote international awareness, understanding and connections to enhance the region's global stature and to prepare Tennesseans to thrive in our increasingly complex and connected world.
THE VISION of  the Tennessee World Affairs Council is a well-informed community that thinks critically about the world and the impact of global events.