The Tennessee World Affairs Council
in association with
Belmont University Center for International Business, the Nashville Area Chamber of Commerce and the World Affairs Council of Philadelphia present
Global Dialogue
On Travel: A Conversation with Rick Steves
Travel Writer, Author, Activist and Television Personality
With Host
Amanda Knarr
Member of the Tennessee World Affairs Council Board of Directors
Jun 15, 2021 @ 7 pm CT
Rick Steves
[NY Times Magazine profile of Rick Steves [
Here
]]
Rick Steves is a popular public television host, a best-selling guidebook author, and an outspoken activist who encourages Americans to broaden their perspectives through travel. But above all else, Rick considers himself a teacher. He taught his first travel class at his college campus in the mid-1970s — and now, more than 40 years later, he still measures his success not by dollars earned, but by trips impacted.
Widely considered America's leading authority on European travel, Rick produces a best-selling series of guidebooks and is the author of Travel as a Political Act. He is dedicated to providing all Americans with access to travel information, and has made extensive resources available for free on the Rick Steves' Europe website, via the Rick Steves Audio Europe™ app, and in Rick Steves Classroom Europe™, a searchable database of short, teachable video clips.
A longtime supporter of public broadcasting, Rick produces and hosts public television and radio shows that air across the nation.
Rick is the founder and owner of Rick Steves' Europe (RSE), a travel business with more than 100 full-time employees. RSE operates a successful tour program which brings more than 30,000 people to Europe annually. The company contributes annually to a portfolio of climate-smart nonprofits, essentially paying a self-imposed carbon tax.
Rick works closely with several advocacy groups and makes regular financial contributions to more than 170 organizations, including annual contributions to Bread for the World. He is a board member of NORML and has been instrumental in the legalization of marijuana in several states. He has also provided $8 million in funding to build two new neighborhood centers in his community, and has donated a 24-unit apartment building for homeless women and their children to his local YWCA.
Rick spends about four months a year in Europe, researching guidebooks, fine-tuning his tour program, filming his TV show, and making new discoveries for travelers. To recharge, he plays piano, relaxes at his family cabin in the Cascade mountains, and spends time with his son Andy and daughter Jackie. He lives and works in his hometown of Edmonds, Washington, where his office window overlooks his old junior high school.
Amanda Knarr is a member of the Tennessee World Affairs Council Board of Directors
Amanda Knarr recently moved to Nashville from Washington, DC. She is enjoying her now remote role as a global account manager at Forrester Research, a market research and consulting company.
Previously, Amanda led the Western Hemisphere for the Business Council for International Understanding (BCIU), a nonpartisan, U.S.-based organization that works to expand international trade and commerce. Ms. Knarr has been responsible for creating partnerships between business and U.S. government agencies on foreign policy initiatives. She has worked extensively with U.S. and foreign government departments and agencies- both federal and local. International affairs is in her blood and she is an alum of the United Nations, the U.S. Government, the Government of the Republic of Chile, multiple internationally-focused think tanks and nonprofits.
She received a Masters of Arts from the School of Foreign Service at Georgetown University specializing in International Political Economy. She received a Bachelor of Arts in Political Science and International Relations from Washington & Jefferson College. She is a proud aunt, girlfriend and cat mom. She's also enjoying new socially-distanced hobbies like gardening and Peloton yoga.
---
SPONSOR THIS PROGRAM!
We invite businesses, organizations and individuals to sponsor this event. It is through your support that we are able to bring quality global affairs programs to the community.
For information about sponsoring other programs and series of events contact Patrick Ryan, TNWAC President @ 931-261-2353, pat@tnwac.org
YOUR ORGANIZATION NAME AND LOGO HERE
SPONSOR THIS PROGRAM
TNWAC WELCOMES THE WORLD AFFAIRS COUNCIL OF PHILADELPHIA AS A PROMOTIONAL PARTNER FOR THIS PROGRAM
THE TENNESSEE WORLD AFFAIRS COUNCIL HAS BEEN A PROUD MEMBER OF THE WORLD AFFAIRS COUNCILS OF AMERICA SINCE 2007
THANKS TO OUR PARTNERS IN GLOBAL AFFAIRS AWARENESS AND EDUCATION OUTREACH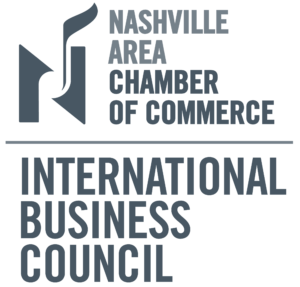 THANKS TO OUR PARTNERS IN GLOBAL AFFAIRS AWARENESS AND EDUCATION OUTREACH
THE MISSION of the nonprofit, nonpartisan Tennessee World Affairs Council is to promote international awareness, understanding and connections to enhance the region's global stature and to prepare Tennesseans to thrive in our increasingly complex and connected world.
THE VISION of  the Tennessee World Affairs Council is a well-informed community that thinks critically about the world and the impact of global events.