The Tennessee World Affairs Council
in association with
Belmont University Center for International Business and the Nashville Area Chamber of Commerce present
Global Dialogue
On Travel: A Conversation with Rick Steves
Travel Writer, Author, Activist and Television Personality
With Host
Lt. Cmdr. Patrick W. Ryan, USN(Ret)
Jun 15, 2021 @ 7 pm CT
Rick Steves
Rick Steves is a popular public television host, a best-selling guidebook author, and an outspoken activist who encourages Americans to broaden their perspectives through travel. But above all else, Rick considers himself a teacher. He taught his first travel class at his college campus in the mid-1970s — and now, more than 40 years later, he still measures his success not by dollars earned, but by trips impacted.
Widely considered America's leading authority on European travel, Rick produces a best-selling series of guidebooks and is the author of Travel as a Political Act. He is dedicated to providing all Americans with access to travel information, and has made extensive resources available for free on the Rick Steves' Europe website, via the Rick Steves Audio Europe™ app, and in Rick Steves Classroom Europe™, a searchable database of short, teachable video clips.
A longtime supporter of public broadcasting, Rick produces and hosts public television and radio shows that air across the nation.
Rick is the founder and owner of Rick Steves' Europe (RSE), a travel business with more than 100 full-time employees. RSE operates a successful tour program which brings more than 30,000 people to Europe annually. The company contributes annually to a portfolio of climate-smart nonprofits, essentially paying a self-imposed carbon tax.
Rick works closely with several advocacy groups and makes regular financial contributions to more than 170 organizations, including annual contributions to Bread for the World. He is a board member of NORML and has been instrumental in the legalization of marijuana in several states. He has also provided $8 million in funding to build two new neighborhood centers in his community, and has donated a 24-unit apartment building for homeless women and their children to his local YWCA.
Rick spends about four months a year in Europe, researching guidebooks, fine-tuning his tour program, filming his TV show, and making new discoveries for travelers. To recharge, he plays piano, relaxes at his family cabin in the Cascade mountains, and spends time with his son Andy and daughter Jackie. He lives and works in his hometown of Edmonds, Washington, where his office window overlooks his old junior high school.
Lt. Cmdr. Patrick Ryan, US Navy (Retired)
Patrick Ryan is the founder and President of the Tennessee World Affairs Council. In 2007 Mr. Ryan organized a group of concerned citizens to launch Tennessee's first World Affairs Council, to bring global awareness education programs and resources to communities and schools in the state. At age 17 he enlisted in the U.S. Navy where he served a 26-year career, assigned first in the Persian Gulf in 1973 followed by assignments in the Submarine Service where he attained the rank of Chief Petty Officer. Mr. Ryan received a BA degree at the University of South Carolina, in 1981, majoring in International Studies followed by commissioning in the Navy as an Ensign and completed coursework in the Georgetown University National Security Studies program. Mr. Ryan served aboard numerous ships, headquarters staffs and overseas assignments before retiring in 1998 as a Lieutenant Commander. Among his assignments were the Joint Staff in the Pentagon, the Center for Naval Analyses, and US Central Command headquarters.
In the 1970s he served aboard the Middle East Force flagship in Bahrain and participated in bilateral exercises with Iranian naval forces. In the 1980s he served aboard ships that were involved in the "tanker war" between Iran and Iraq. At CENTCOM in the 1990s he headed the analytical branch that produced assessments of WMD, terrorism, and other transnational issues including threats posed by Iran to US interests. From 1999-2014 he published newsletters on Gulf affairs and was a frequent visitor to the Arabian Peninsula.
Ryan has lived and worked in Bahrain, Italy and Japan and has traveled to about 50 countries for work and leisure. He currently is abroad for an extended stay in York, England but will be in Nashville for this Global Dialogue and other World Affairs Council events.  [Additional Details]
---
SPONSOR THIS PROGRAM!
We invite businesses, organizations and individuals to sponsor this event. It is through your support that we are able to bring quality global affairs programs to the community.
For information about sponsoring other programs and series of events contact Patrick Ryan, TNWAC President @ 931-261-2353, pat@tnwac.org
YOUR ORGANIZATION NAME AND LOGO HERE
SPONSOR THIS PROGRAM
THANKS TO OUR PARTNERS IN GLOBAL AFFAIRS AWARENESS AND EDUCATION OUTREACH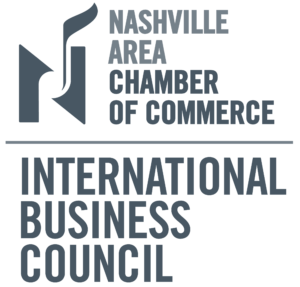 THANKS TO OUR PARTNERS IN GLOBAL AFFAIRS AWARENESS AND EDUCATION OUTREACH
THE MISSION of the nonprofit, nonpartisan Tennessee World Affairs Council is to promote international awareness, understanding and connections to enhance the region's global stature and to prepare Tennesseans to thrive in our increasingly complex and connected world.
THE VISION of  the Tennessee World Affairs Council is a well-informed community that thinks critically about the world and the impact of global events.