IN PARTNERSHIP WITH
Expeditionary Diplomats: On the Front Lines
Paul Richter, Author
Ambassador Ryan Crocker 
Ambassador Robert S. Ford
Ambassador Anne Patterson
Tuesday, March 16, 2021
7:00 PM ET / 6:00 PM CT
Diplomacy's equivalent of the military's special forces is the "expeditionary diplomat," a resourceful professional with specialized training from the Department of Defense and CIA who can take on the toughest diplomatic assignments in high threat, unstable or failed states.
Join diplomatic correspondent Paul Richter, author of the "The Ambassadors," for a virtual conversation with three of America's preeminent diplomats – Ryan Crocker, Robert Ford and Anne Patterson – whom he profiled in his book along with Christopher Stevens, who was killed in Libya in 2012.
Panelists
Paul Richter covered the State Department and foreign policy as a Washington-based correspondent for the Los Angeles Times before leaving the publication in 2015. Throughout his three-decades-long career, Richter reported from 60 countries. He is a graduate of Clark University in Massachusetts.
Ambassador Ryan Crocker was a career Foreign Service Officer, who served as Ambassador to Afghanistan (2011-2012), Iraq (2007-2009), Pakistan (2004-2007), Syria (1998-2001), Kuwait (1994-1997), and Lebanon (1990-1993). He is a recipient of the Presidential Medal of Freedom (2009) and currently serves as diplomat in residence at Princeton University. He holds a B.A. in English and an honorary Doctor of Laws from Whitman College.
Ambassador Robert S. Ford served as U.S. Ambassador to Syria (2011-2014) and Algeria (2006-2008) before retiring from the Foreign Service in 2014. He is a recipient of the U.S. Department of State's Secretary's Service Award (2014) and the John F. Kennedy Library's Profile in Courage Award (2012), which he received for his work defending human rights in Syria. He is a senior fellow at the Middle East Institute.
Ambassador Anne Patterson spent more than four decades in the Foreign Service, serving as Ambassador to Egypt (2011-2013), Pakistan (2007-2010), Colombia (2000-2003), and El Salvador (1997-2000). She was appointed to the National Defense Strategy Commission by Congress in 2017, where she contributed to an independent review of U.S. national security needs. From 2017 to 2018, Patterson served as a senior fellow at the Yale Jackson Institute for Global Affairs.
Please give to the Tennessee World Affairs Council to make programs like this possible. Thanks!
PRESENTED BY
The Tennessee World Affairs Council
IN PARTNERSHIP WITH
---
THANKS TO OUR PARTNERS IN GLOBAL AFFAIRS AWARENESS AND EDUCATION OUTREACH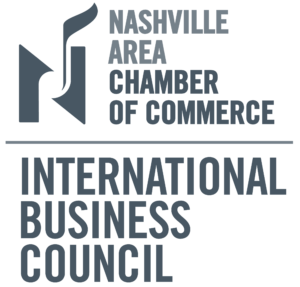 THANKS TO OUR PARTNERS IN GLOBAL AFFAIRS AWARENESS AND EDUCATION OUTREACH
THE MISSION of the nonprofit, nonpartisan Tennessee World Affairs Council is to promote international awareness, understanding and connections to enhance the region's global stature and to prepare Tennesseans to thrive in our increasingly complex and connected world.
THE VISION of  the Tennessee World Affairs Council is a well-informed community that thinks critically about the world and the impact of global events.