The Tennessee World Affairs Council
in association with
Belmont University Center for International Business and the Nashville Area Chamber of Commerce
Global Nashville with Karl Dean
A Conversation with Belmont University President L. Gregory Jones
October 26 at 7:00pm CT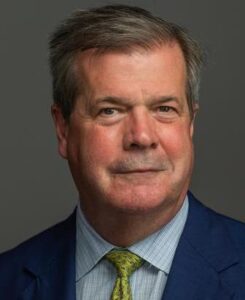 Karl F. Dean
Belmont President L. Gregory Jones
Global Nashville explores the issues and developments that mark the city and region as part of the global network. Former Nashville Mayor Karl Dean talks with community leaders about their insights and perspectives.
 Join him on October 26th as he talks with Belmont University's new President, Dr. L. Gregory Jones, about his ideas on global engagement and the mission of Belmont to produce citizens ready for the world.
About Dr. L. Gregory Jones
Known for his entrepreneurial leadership and fundraising ability, Dr. Greg Jones served as the longtime dean of Duke Divinity School from 1997-2010 and again from 2018 until becoming Belmont's president on June 1, 2021. Between 2010 and 2018, he served in a variety of roles, including vice president and vice provost for global strategy at Duke University and also as provost and executive vice president of Baylor University. In addition, he has served in advisory and strategic roles with several foundations and educational institutions in the United States as well as in Armenia. 
During his time at Duke Divinity, Jones strengthened the School's financial trajectory, diversified the faculty and staff and led a strategic planning process that garnered great enthusiasm for the school's future, all while setting new records for gifts to the Annual Fund and to the Divinity School overall. In addition, he currently serves as a senior fellow at Leadership Education, which he founded, and senior fellow at the Fuqua-Coach K Center on Leadership and Ethics, both at Duke University. He is passionate about re-shaping cultures within and across organizations and has coined the term "traditioned innovation" to capture how he re-frames complex challenges to seize significant opportunities. 
Jones' tenures as dean were marked by significant growth in Duke Divinity School. More than $102 million was raised under his leadership in The Campaign for Duke (1998-2003), and major new initiatives begun during his tenure include the Center for Reconciliation, the Thriving Rural Communities Program, the Duke Youth Academy for Christian Formation, the Clergy Health Initiative, the Reynolds Program in Church Leadership and numerous international partnerships, especially with the Methodist Church of Southern Africa, the United Methodist Church in Cote d'Ivoire, and the Center for Reconciliation's Great Lakes Initiative which embraces the central-east African region. As Duke's Global Strategist, he led initiatives in China and India as well as helped to engage work in Singapore.
---
SPONSOR THE "INTERNATIONAL CAREERS PANEL" PROGRAM!
We invite businesses, organizations and individuals to sponsor this series of conversations with global affairs professionals. It is through your support that we are able to produce quality global affairs programs.
For information about sponsoring other programs and series of events contact Patrick Ryan, TNWAC President @ 931-261-2353, pat@tnwac.org
YOUR ORGANIZATION NAME AND LOGO HERE
SPONSOR THIS PROGRAM
THE TENNESSEE WORLD AFFAIRS COUNCIL HAS BEEN A PROUD MEMBER OF THE WORLD AFFAIRS COUNCILS OF AMERICA SINCE 2007
THANKS TO OUR PARTNERS IN GLOBAL AFFAIRS AWARENESS AND EDUCATION OUTREACH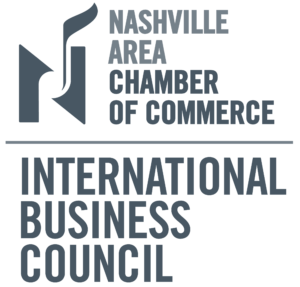 THANKS TO OUR PARTNERS IN GLOBAL AFFAIRS AWARENESS AND EDUCATION OUTREACH
THE MISSION of the nonprofit, nonpartisan Tennessee World Affairs Council is to promote international awareness, understanding and connections to enhance the region's global stature and to prepare Tennesseans to thrive in our increasingly complex and connected world.
THE VISION of  the Tennessee World Affairs Council is a well-informed community that thinks critically about the world and the impact of global events.