All students from all schools and all young professionals are welcome.


In Association with Belmont University Center for International Business, Lipscomb University, Tennessee Technological University, the Nashville Area Chamber of Commerce and Nashville Global Young Professionals
International Careers and Jobs Panel
Working in the World
October 8, 2020
6:30-8:00 pm Eastern Time / 5:30-7:00 pm Central Time
Join our panel of professionals who have lived and worked abroad or work in global affairs fields.
Chair: Dr. Susan Haynes, PhD; Assistant Professor of Political Science, Lipscomb University
Amanda Knarr, Global Account Manager, Forrester Research (Confirmed)
Lindsay L. Rodman, Executive Director, The Leadership Council on Women in National Security (LCWINS); Adjunct Senior Fellow, Center for a New American Security (CNAS); United States Marine Reserve JAG (Confirmed)
Daniela Segovia, Coordinator, NGO Magnolia Foundation for Peace & Wellness (Confirmed)
Francine Uenuma, Humanitarian Assistance Advisor to the Military with the U.S. Agency for International Development's Bureau for Humanitarian Assistance (Confirmed)
Nancy Youssef, Chief Business Development Officer, Soles4Souls, Nashville (Confirmed)
Program Note:
This program is set for 90 minutes. Professor Haynes will chair a series of remarks from the panelists and questions and answers for one hour. The panelists will then each host follow on conversations in Zoom breakout rooms for 30 minutes.
---
---
Susan Haynes
Susan Turner Haynes joined Lipscomb University as an assistant professor in 2015. Prior to her doctorate, Haynes was selected as a Public Policy and Nuclear Threat (PPNT) fellow at the University of California, San Diego. Haynes research specializes in Chinese nuclear strategy (Chinese Nuclear Proliferation: How Global Politics is Transforming China's Weapons Modernization, 2016). In addition, Haynes has published numerous articles in peer-reviewed journals, including Asian Perspectives, Asian Security, PS: Political Science and Politics, Strategic Studies Quarterly, The Nonproliferation Review, and Comparative Strategy. She has also authored chapters in the Ashgate Research Companion on Chinese Foreign Policy, and has a chapter in the forthcoming Routledge volume on Nuclear Modernization. Haynes has been invited to present her research at the Department of Defense Strategic Multilayer Assessment Group and at the Air War College. Haynes is a member of the International Studies Association and American Political Science Association and serves as a board member for the Tennessee World Affairs Council (TNWAC). She serves as sponsor of the Lipscomb Model UN club and co-sponsor of the political science honor society, Pi Sigma Alpha.
Amanda Knarr
Amanda Knarr recently moved to Nashville from Washington, DC. She is enjoying her role as a global account manager at Forrester Research, a market research and consulting company. Previously, Amanda led the Western Hemisphere for the Business Council for International Understanding (BCIU), a nonpartisan, U.S.-based organization that works to expand international trade and commerce. Ms. Knarr has been responsible for creating partnerships between business and U.S. government agencies on foreign policy initiatives. She has worked extensively with U.S. and foreign government departments and agencies- both federal and local. International affairs is in her blood and she is an alum of the United Nations, the U.S. Government, the Government of the Republic of Chile, multiple internationally-focused think tanks and nonprofits. She received a Masters of Arts from the School of Foreign Service at Georgetown University specializing in International Political Economy. She holds a Bachelor of Arts in Political Science and International Relations from Washington & Jefferson College.
Lindsay L. Rodman
Lindsay L. Rodman is the Executive Director of LCWINS. She began her career as an associate at Arnold & Porter LLP. She then joined the Marine Corps and served as a judge advocate for eight years on active duty in various assignments including deployment to Afghanistan, serving as Deputy Legal Counsel to the Chairman of the Joint Chiefs of Staff, and selection as a White House Fellow, placed at the National Security Council. After transitioning into the Reserves, Lindsay became a political appointee in the Pentagon, serving first as the Special Assistant to the Under Secretary of Defense for Personnel & Readiness and then as the Senior Advisor, International Humanitarian Policy in the Office of the Under Secretary of Defense for Policy. Prior to joining LCWINS, Lindsay was selected as the Council on Foreign Relations' inaugural International Affairs Fellow in Canada, where she lived for two years, and then served as Executive Vice President for Communications and Legal Strategy at Iraq and Afghanistan Veterans of America. Lindsay remains an officer in the U.S. Marine Corps Reserve. She is a graduate of Harvard Law School, the Kennedy School, and Duke University.
Daniela Segovia
A foreign policy analyst and international cooperation consultant, Daniela Segovia is a Venezuelan former diplomat, political scientist by training and a policy-maker. Segovia is part of Magnolia Foundation for Peace & Wellness, where she focuses on advocacy, public relations and partnerships to support programs, and assist the victims of the Colombian conflict. Throughout the past 15 years, she has held diverse positions in the global governance arena, being her primary focus of expertise democracy, migration and human rights in Latin America. For her initiatives defending refugees & migrants´ human rights, she was selected as a Policy Leader Fellow (2018) at the School of Transnational Governance (SGT) at the European University Institute located in Florence, Italy; and as an Eisenhower Fellow and Carnegie New Leader (2019) in the United States. Segovia is also a columnist on international politics for the Mexican news agency Subrayado.mx, contributes to the Women in Foreign Affairs platform, and contributes to the Women in International Affairs Network as a mentor. Her previous experience includes the UN Leadership Program (Economic Commission for Latin America and the Caribbean); the Doctoral School of Latin American, European and Comparative Regionalism (Andean University Simon Bolívar / United Nations University); and a doctoral research in Global Governance (Organization of American States / Andes University in Colombia). She holds a BA in Political Science (Central University of Venezuela), a MA in History of the Americas (Catholic University Andrés Bello); and a Master in Careers in International Organizations (University of Granada).
Francine Uenuma
Francine Uenuma is a Humanitarian Assistance Advisor to the Military with the U.S. Agency for International Development's Bureau for Humanitarian Assistance (BHA), advising on issues of shared concern including displacement and the provision of humanitarian aid during conflict-related and natural disasters. After joining USAID at the beginning of 2016, she served as Civil-Military Affairs Coordinator for Syria and Iraq on USAID's Response Management Team and Disaster Assistance Response Team. Before joining USAID, she was Director of Media Relations and Communications for disaster and humanitarian response at Save the Children, focusing primarily on the Syria regional response in Washington, D.C. and in Lebanon, northern Iraq, Jordan, Greece, and Serbia. She worked with national and international press to facilitate site visits and provide spokesperson interviews in both sudden-onset and chronic emergency settings. Prior to Save the Children, she spent a year in Afghanistan for the International Security Assistance Force (ISAF). Francine previously worked in journalism, including as a a digital news editor at the PBS NewsHour and multimedia producer at The Washington Post. She has a B.S. in Foreign Service (International History) from Georgetown University.
Nancy Youssef
Ms. Nancy Youssef currently serves as Chief Business Development Officer for Soles 4 Souls, a not for profit social enterprise based in Nashville, TN. Ms. Youssef is also founder and President of award winning Curves with Purpose, a women's e-commerce marketplace celebrating shape diversity, and disrupting the cycle of poverty through charitable partnerships. Youssef is an adjunct professor of Fashion Entrepreneurship at Belmont University. Ms. Youssef served as senior vice president, international business development for Canton, MA-based Destination XL group, the largest omni-channel specialty retailer of big and tall men's apparel. Prior to joining Destination XL, Youssef was vice president, international business development for NYSE-listed Genesco, Inc. where she pioneered the Fortune 1000 footwear and apparel retailer's portfolio of brands outside the U.S. In this role she successfully directed the entry of the Fortune 1000 company into more than two dozen countries around the world and was pivotal in acquisitions, partnerships and licensing relationships. Prior to that, she served as senior brand manager for interactive multichannel retailer HSN, Inc. and has led business development for fashion apparel and accessories importer and distributor SAS-Egypt. Ms. Youssef earned her B.S. in Marketing from The Pennsylvania State University with focuses in Accounting, French & International Studies. Ms. Youssef completed a diploma in International Fashion Design studies at the Instituto Marangoni in Milan, Italy which gave her the opportunity to become fluent in her fifth language, adding Italian to Arabic, English, French and Spanish. Ms. Youssef serves as a director for Siloam Healthcare, the Nashville Chamber of Commerce International Business Council, Belmont University College of International Business, Nashville Mayor's Advisory Council for Minority and Women Owned Businesses and Nashville Mayor's Advisory Council for New Americans.
SPONSOR THIS PROGRAM!
We invite businesses, organizations and individuals to sponsor this event. It is through your support that we are able to bring quality global affairs programs to the community.
You can enroll for sponsorship through the Eventbrite ticketing below. For information about sponsoring other programs and series of events contact Patrick Ryan, TNWAC President @ 931-261-2353, pat@tnwac.org
Sponsorship at the $250.00 level accords you with recognition in program materials — web site, newsletters and social media — and with acknowledgement at the program start, as well as admission to the program. Thank you for your support.
OPEN TO ALL
YOUR VOLUNTARY CONTRIBUTION APPRECIATED
*Registration required. Follow EventBrite's instructions.
THANKS TO OUR PARTNERS IN GLOBAL AFFAIRS AWARENESS AND EDUCATION OUTREACH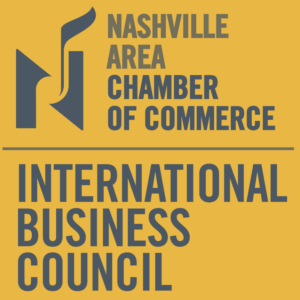 THE MISSION of the nonprofit, nonpartisan Tennessee World Affairs Council is to promote international awareness, understanding and connections to enhance the region's global stature and to prepare Tennesseans to thrive in our increasingly complex and connected world.
THE VISION of  the Tennessee World Affairs Council is a well-informed community that thinks critically about the world and the impact of global events.